Shape Architecture always sketches and draws its projects and have done so for the last fifteen years.  This clarity of approach is supported with the extensive use of computer models.  With many clients often living abroad we are also practised at working and communicating using all the technology at our disposal and this approach is now at the forefront of our work.
Given the present situation we all find ourselves in, we have reviewed and honed this established way of working to offer clear and beneficial services to our Clients, suited to our circumstances.
Discussing your project brief online
If you are interested in a rear extension for example, send Shape Architecture several photographs of the rear of your property, if you have any old plans from an estate agent even better.  Tell us what you would like to change.  Send us links to designs you like.  This could be a Pinterest board as we are often briefed in this way.
Clear Design
We will then produce a brochure of several proposed designs with sketches, 3D models and drawings.  Supported by detailed notes in terms of the process, likely cost etc.  We will be able to discuss the proposals using skype, Zoom, by email or on the phone.  You will then have a strong foundation for your project moving forward.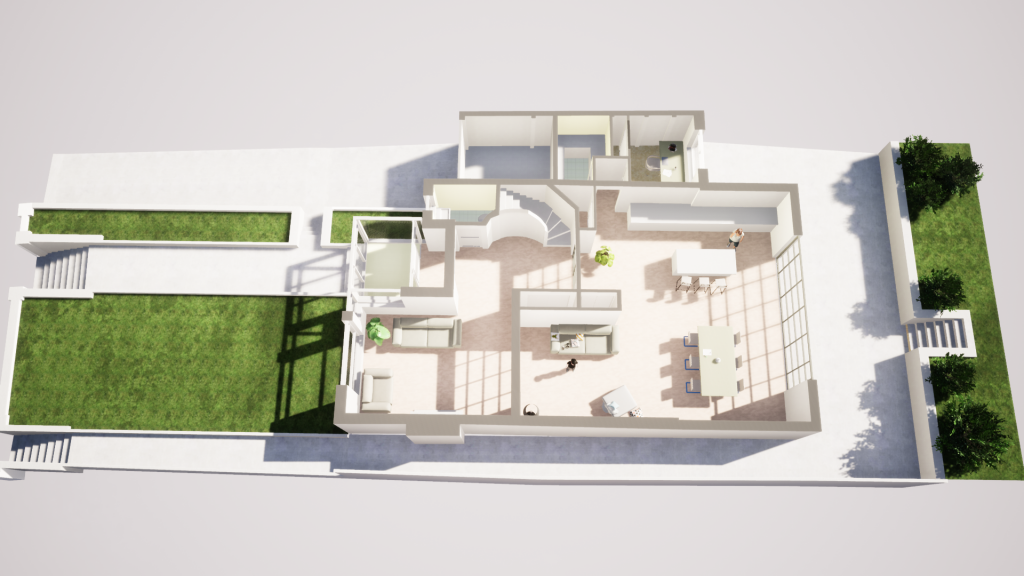 Don't Move Improve
The process can also be taken still further and we can produce a planning set and submit the planning application.  This then will take the local authority eight weeks to process.  We hope at that point we might all be in a better place.  We have seen that with planning applications currently submitted that the planning case officers are not visiting sites but are asking for photos to be sent to them of the building by the homeowner.  All parties are adapting.  Don't Move Improve.  A springboard to a new project.  Contact Shape Architecture today.