Shape Architecture's apartment scheme in Herne Hill is now complete.  The project provides nine flats on the prominent corner site of a former public house.
The planning challenge was to sit the building into two very different street scenes.  The one a fine row of nineteenth century terraced housing presenting a strong rhythm to the street then on turning the corner the project sits next to a 1960's housing scheme, very different in its architecture.  A third aspect to the building was in a rear public pathway to the existing social housing scheme, whereby the rear elevation would also be a key feature of the project.
The approach to the facade treatment incorporates a series of balconies to each flat which are set behind a brick elevation with a series of openings set in it.  It is in this way that the elevation is knitted into the vertical rhythm of the street scene in a way that a run of balconies could not be.
Set within the brick facade are a series of frameless glass balustrades and this detail works well in contrast to the brickwork.  A series of bands of glazed bricks are also employed to effect a vertical 'terrace rhythm'.  Towards the prominent corner of the building the terraces and glazing are given more emphasis and this provides good views and much natural light to the living and dining room spaces that are set on the corner.
How to get Light into basements
As with many of Shape Architecture's basement projects a principle challenge is the way in which natural light is brought into each internal space at the basement level.  One flat gives onto a basement level courtyard whilst others that front the street have a continual ' trench ' to provide light and further amenity space.  The flats are also mainly configured as duplex flats over ground and basement levels.  As with other of our basement projects a series of other measures such as feature stairwells and internal glass panels help to bring in further natural light.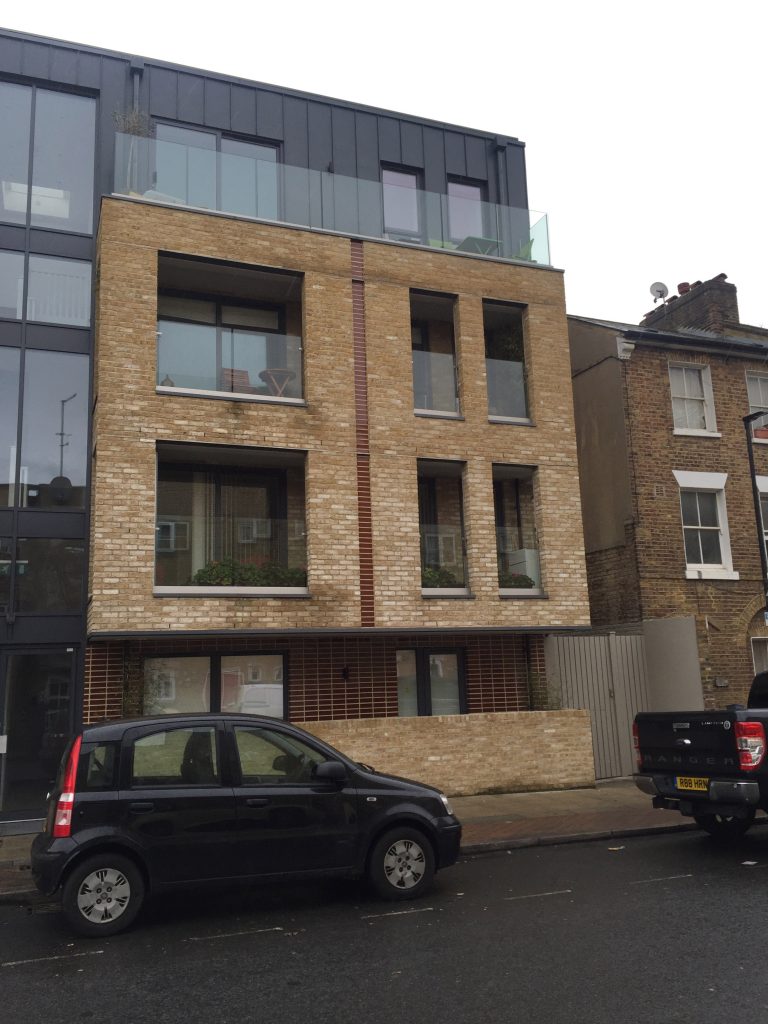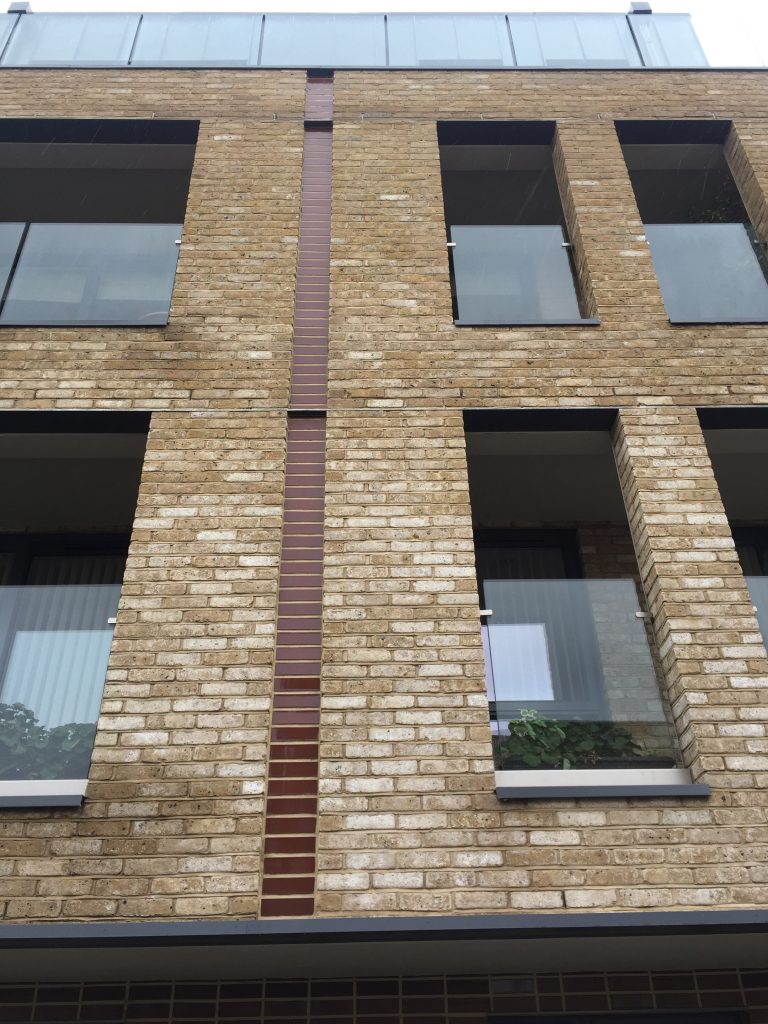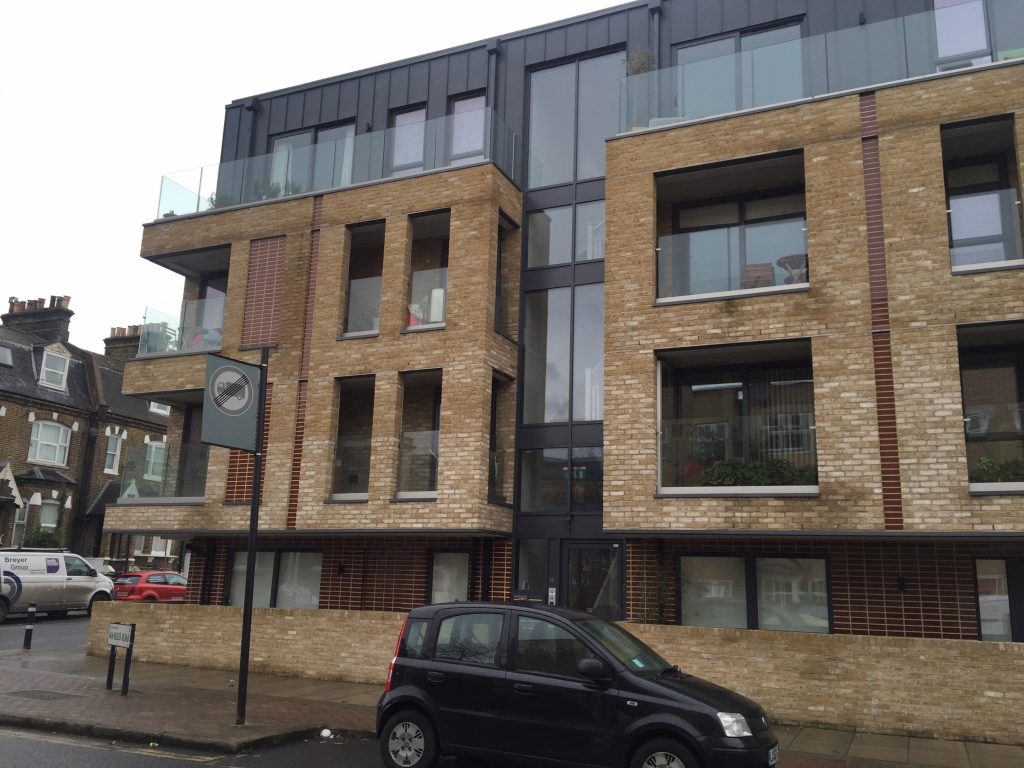 Apartment Projects
The site at Herne Hill is similar to our project in Wandsworth at Bolingbrook Road given that each is a prominent site of a former pub.  At the Bolingbrook a basement level was also included to maximise the amount of accommodation that could be achieved on the site.  In this instance rather than flats it was a series of Townhouses that were built.  Once more a garden courtyard was important in bringing light down into the basement level.
Residential Architects for Apartment Projects
If you have a similar project in mind and wish to discuss it further please do not hesitate to contact the practice.  A Director will be happy to visit your site and discuss options with you.
Green roof and Rooflights
The full extent of the flat roof is finished as a green sedum  and set within this is a large number of individual Rooflights and  one large glazed lid over the communal stair.  The sedum roof and Rooflight mix works well and we have used this approach on a number of residential, school and community projects to much success. One feature that was also included was several light tubes that serve to fill the space below with natural light. We had previously used light tubes on our school building at Anthony Roper School in Kent set over Kitchenettes in each Classroom and found that the level of light produced was excellent.  It is clear that the Herne Hill flats incorporate all the advantages of natural light and a green roof.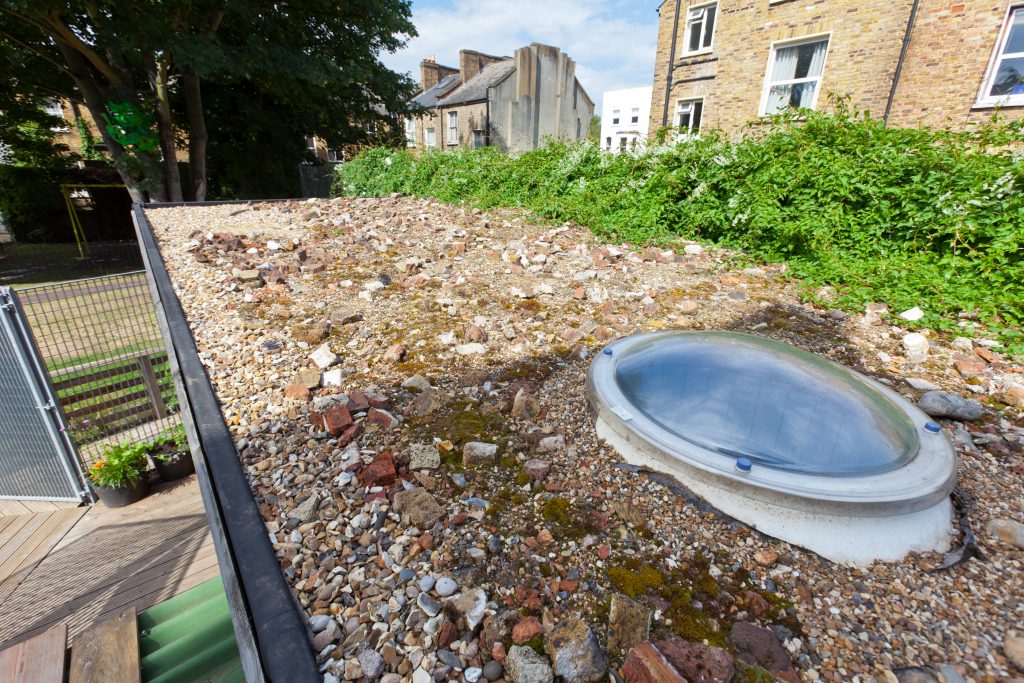 Shape Architecture – Fifteen Fulham Basements
Shape Architecture – Fifteen Fulham Basements Blog Series