Basement Extension Architects
As we near a start on site with our basement extension in Fulham at St. Maur Road, we have decided to look at three basement case studies in much the same way as we have just looked at Glass and Transparency in our work.  Our portfolio of basement work runs to over 30 projects, and these are varied in type and size.  Ranging from basements to houses, flats, to Mews properties, to Graded 2 listed properties and below gardens.  Common to all is the use of daylight to create light and open contemporary spaces.  The creative design of stairs linking basement and ground floors together is another key feature of our work.  A wide variety of basement lightwells have been explored over the years.  Our first basement project was some fifteen years ago.  All basement projects benefit from an extensive use of 3D computer models.  This is key in exploring designs and in particular how light moves through the interior and very useful in ensuring a clear dialogue with our clients.
Our portfolio of basement designs is a very useful resource to discuss with new clients and inform design decisions.  We can talk through the design concept and relate this to the practicalities of construction and cost.  Underscoring the success of our basement projects is an experienced design team with whom we have worked on very many projects over a long period, and this includes structural engineers, party wall surveyors, interior designers and many others.  Equally we enjoy good relations with planning departments and building control.
We are a practice expert in the design of basement extensions and would be very happy to discuss your ideas for a basement project.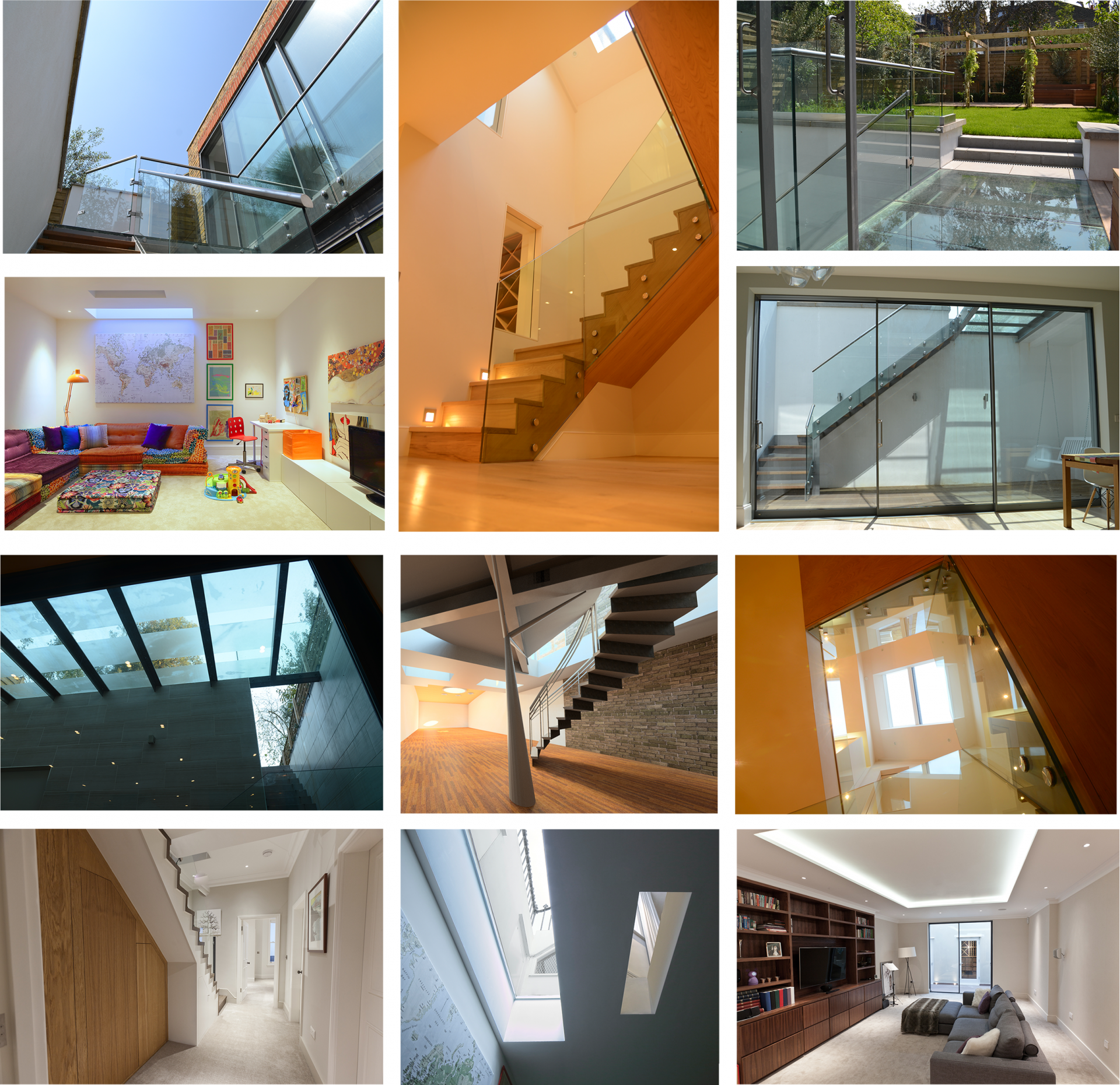 FAQ
How to plan a basement extension?
The key issues are firstly the extent of the basement, and this is typically below the footprint of the house which may also include the addition of ground floor extensions.  Allied to this is the location and design of lightwells which will provide natural ventilation and daylight to the interior space.  Thereafter the design and location of the stair linking basement to ground floor is an important decision and this can be a feature stair set away from the existing stair flights, in the kitchen dining room for example or in a glass cube extension.  Alternatively, the stir can be an extension of the existing flights.  Further decisions include the floor to ceiling height. We find 2.8 to 2.9 metres works well.