Basement project in Hove to create a duplex flat
Working as architects in Hove, Shape Architecture has completed its transformation of a single storey flat into a duplex in Third Avenue Hove.  This project is a true transformation that sees the adaption of a below ground storage space into habitable accommodation and the linking of this space with the flat above to create a light filled contemporary flat.
Shape Architecture has a well-established reputation in transforming homes of all types.  We are one of only 30 UK architectural practices invited by the RIBA to contribute a project to their recent book 'House goals: Work with Architects; transform your home'.  The only practice in Brighton and Hove recognized by the RIBA in this way.  We bring this ability to projects of all size and type.
Our client's flat is well located at the bottom of Third Avenue and there was no desire to move away but a need for more space and the brief was developed that saw the inclusion of the storage room to answer this need for more space.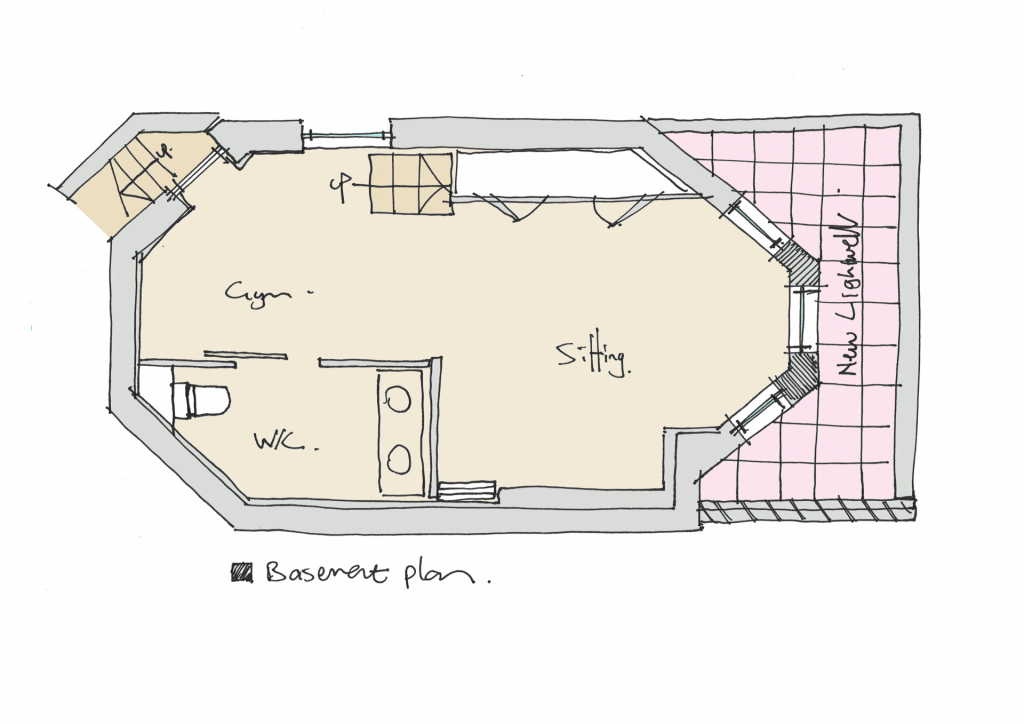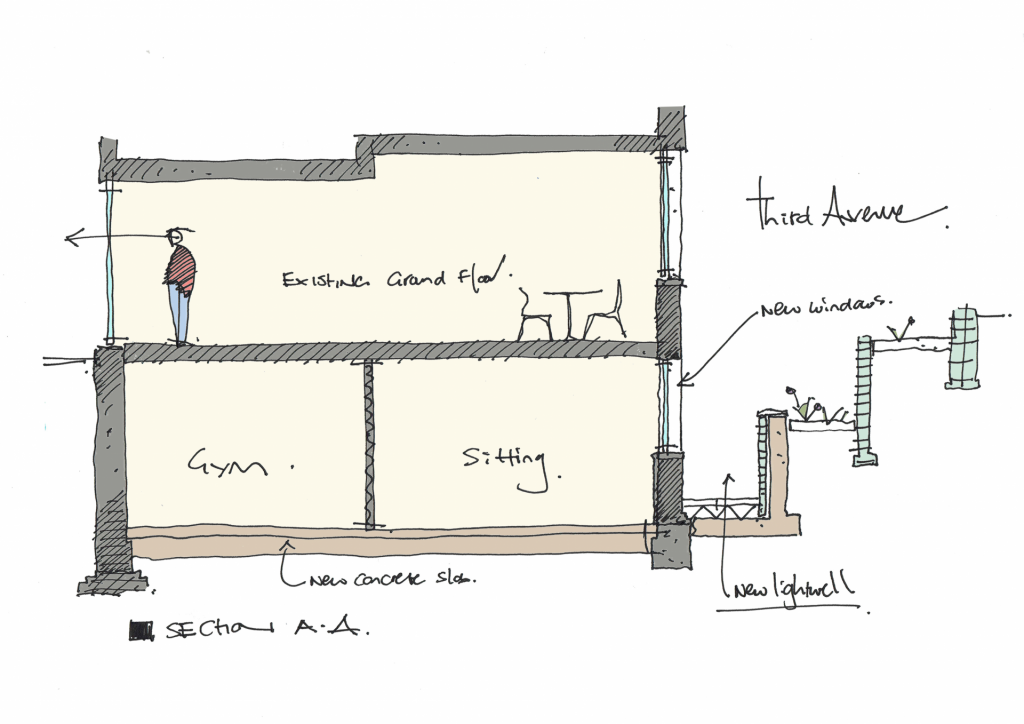 Architects in Conservation Areas in Hove
As a practice we carry out many projects in the Avenues Conservation Area and along the seafront in and around Brunswick Terrace and Adelaide Crescent to listed properties.  Common to all is the creation of light filled contemporary spaces whilst working within the planning constraints.  As a planning route we find the use of the Pre-App system very helpful whereby we can consult with the planning authority prior to a full planning application being submitted and receive valuable feedback.  The process also allows for several design alternatives to be submitted and this serves to ensure that we can fully explore a range of design ideas.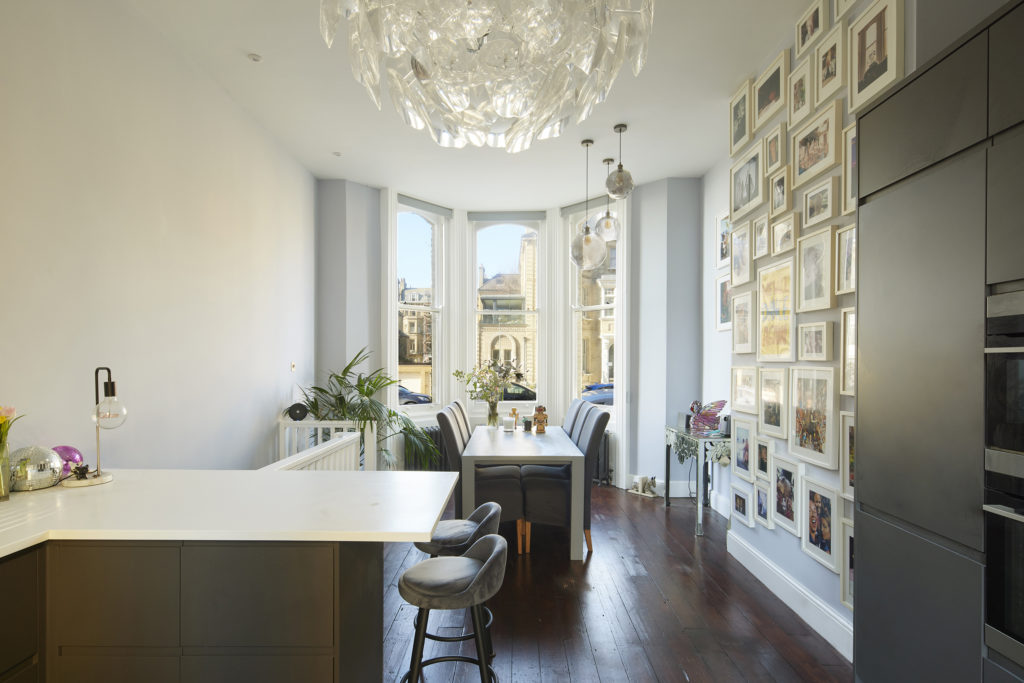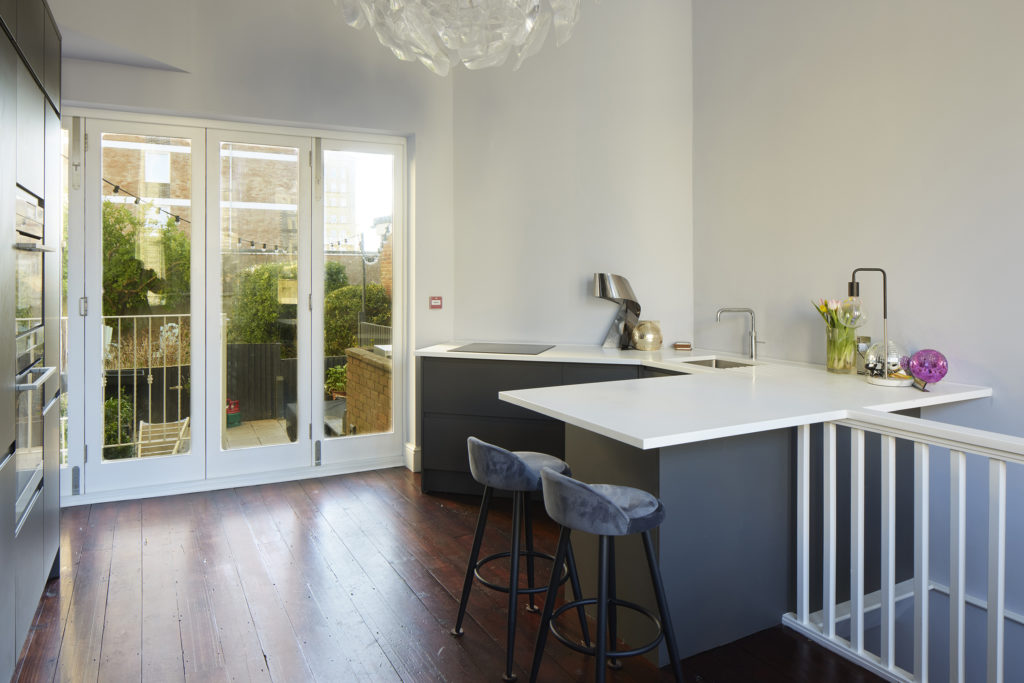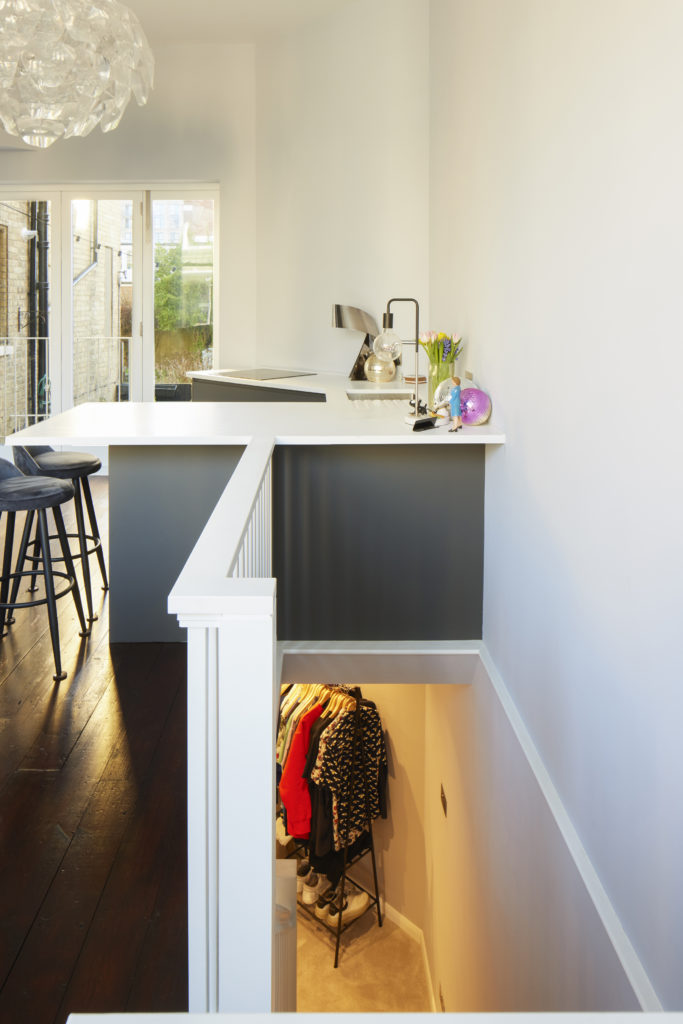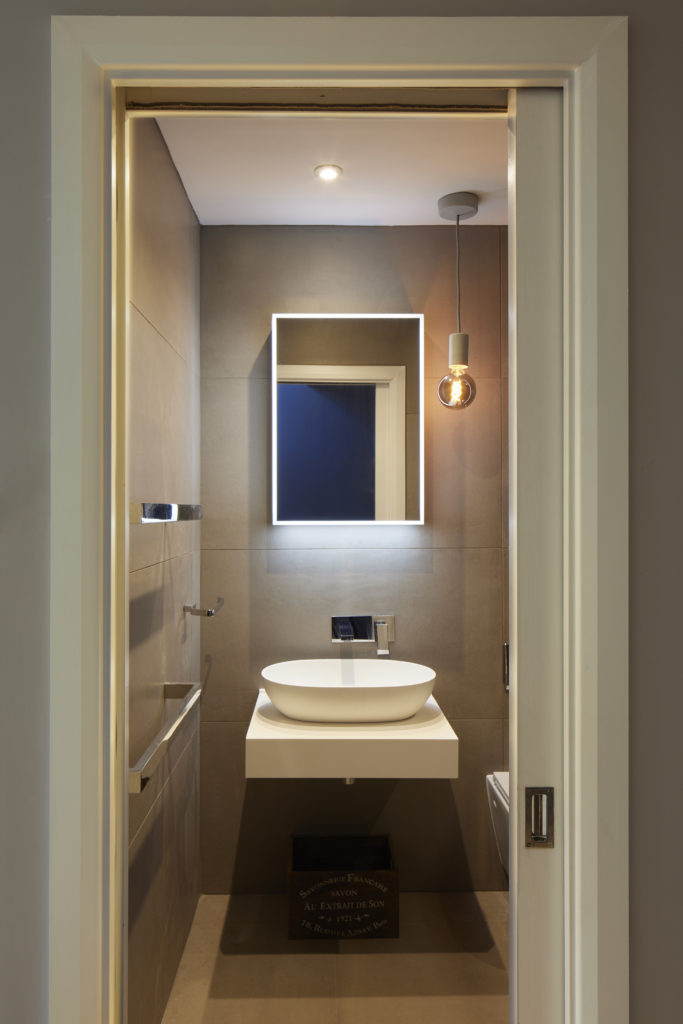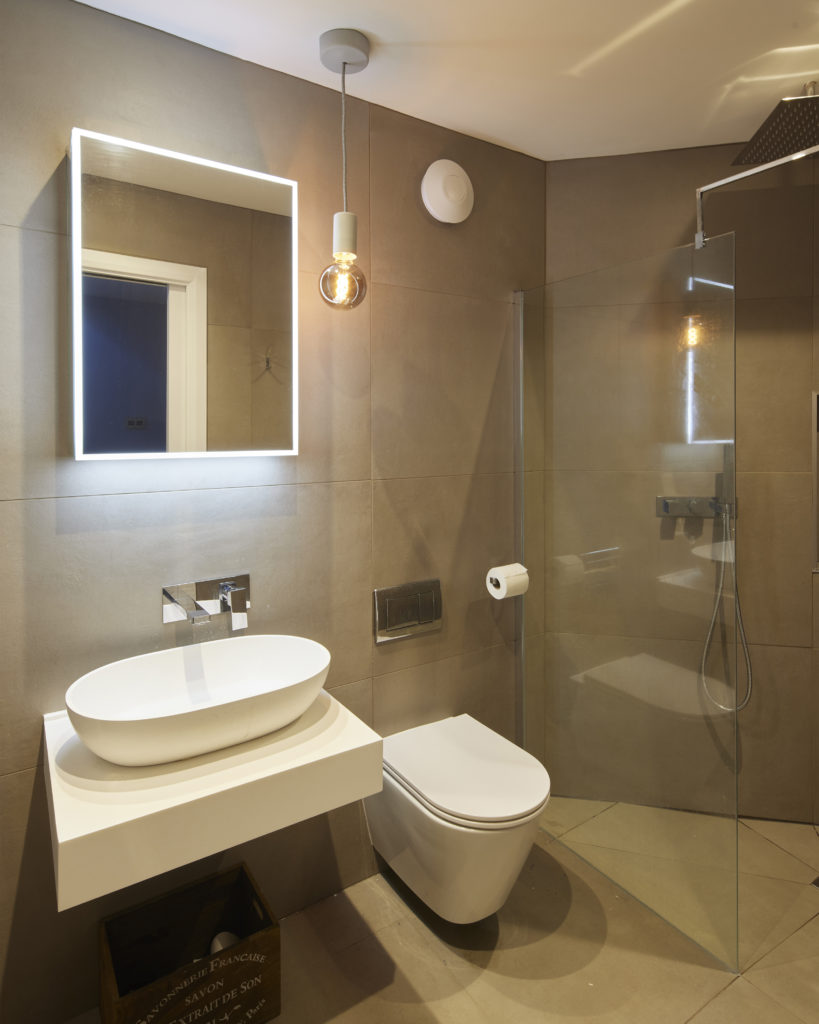 Basement Project in Hove
Our portfolio of basement projects now includes over 30 such projects ranging from basements to Mews properties, to whole houses, flats, below gardens and in conservation areas and to Listed buildings.  This basement project was in its extent fairly straightforward given that we were taking a below ground existing store and lowering the floor by one metre.  Technically it was quite complex given the condition of the existing brickwork walls we were underpinning.  Careful propping of the existing walls was required and the underpin was created in one metre sections.  Once underpinned the concrete floor was then poured.  The existing front façade wall was formed below ground and retained the soil build-up.  Its condition was poor, and much was replaced.  The brick wall over it at ground floor was complex in its shape and detail and unusually thick.
A particular challenge and success of the project has been the quality of the brickwork to the new front lightwell which now forms an extension of the existing bay above.  Existing window detailing was quote complex and this has been well replicated.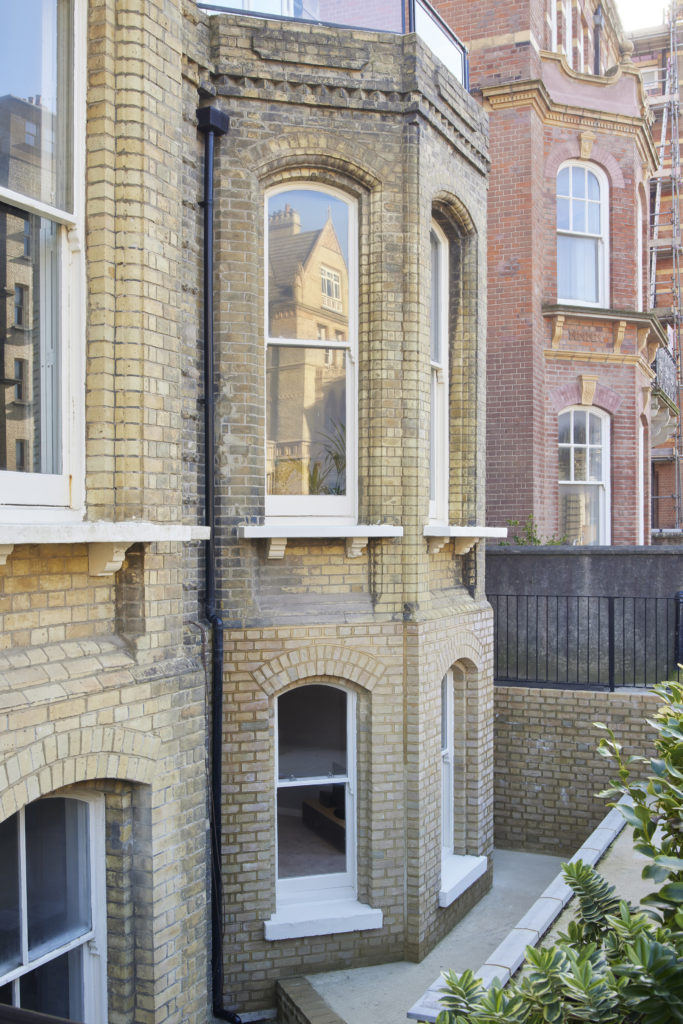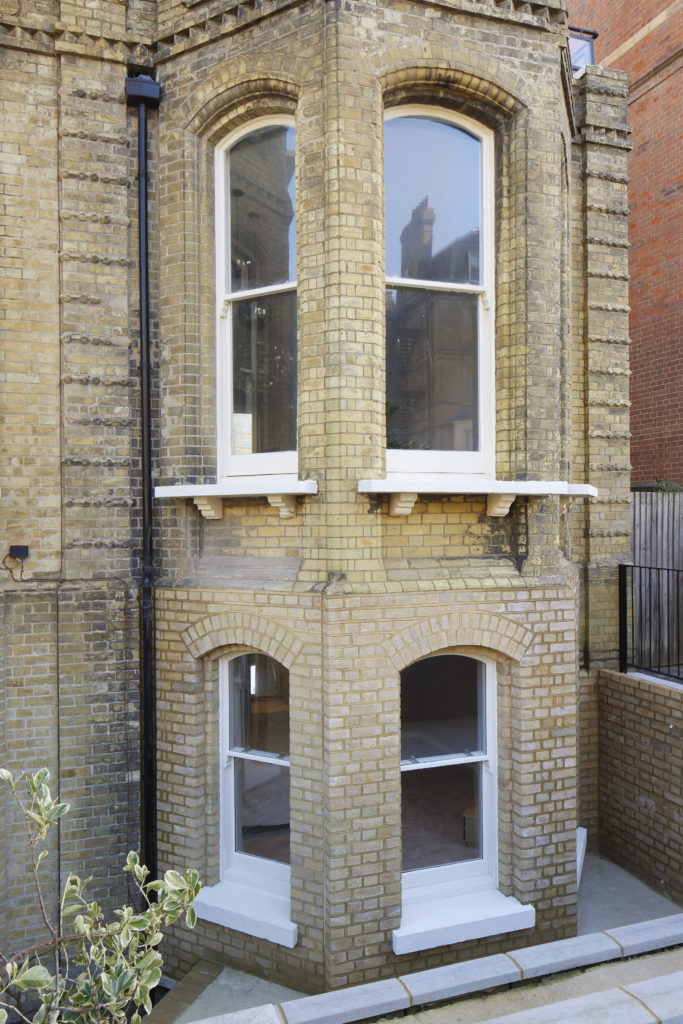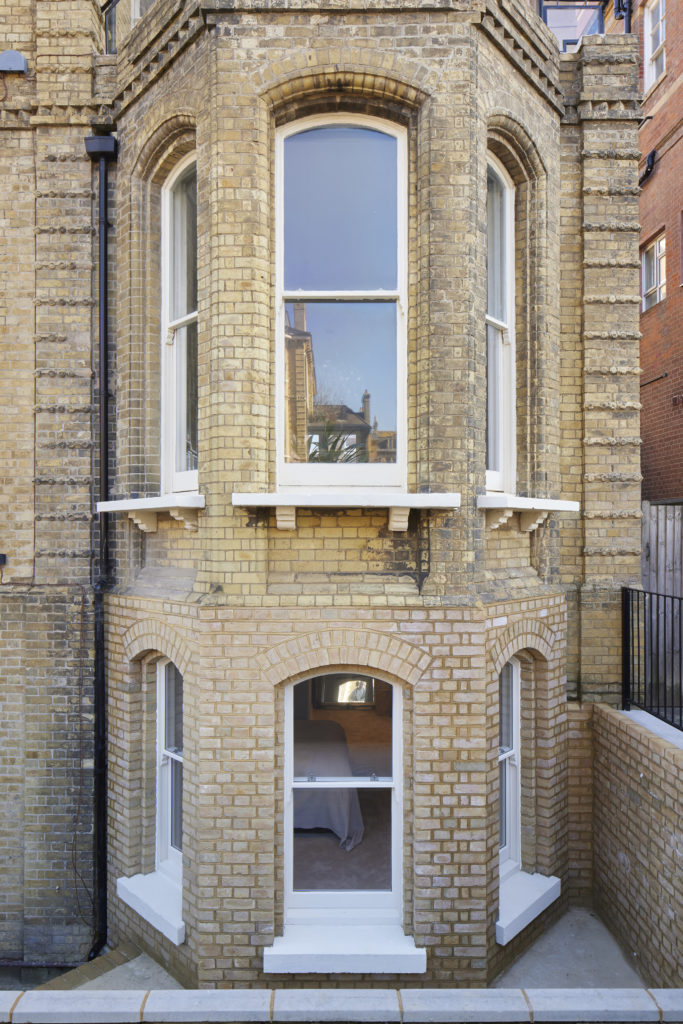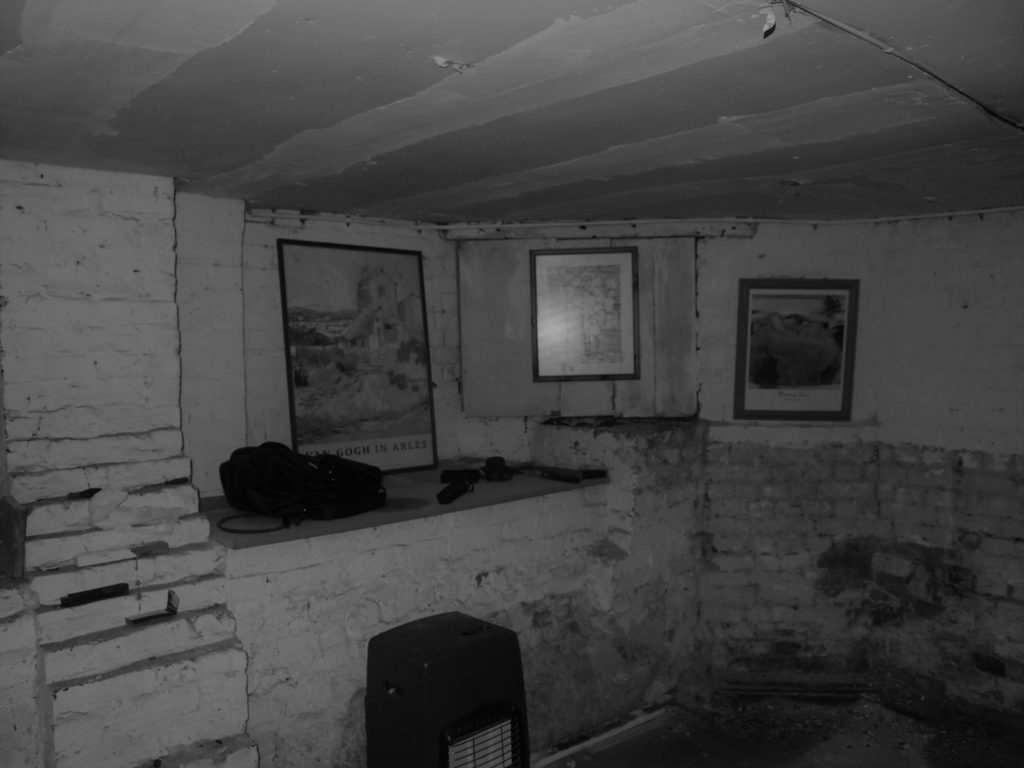 FAQ's
What is the purpose of a Conservation Area?
Conservation areas are places of special architectural or historic interest where it is desirable to preserve and enhance the character and appearance of such areas.  Local planning authorities will have detailed Conservation Area statements, where they provide a commentary on the characteristics of an area and identify buildings of note alongside its history.  It is important to demonstrate an understanding of this document when undertaking any new work.