Shape Architecture has always made a point of undertaking a diverse range of projects both in building type and in particular in building size.  We always have a wide range of project sizes on the drawing board or on site at any one time.
Very Small Projects at Shape Architecture
We have recently completed a very small project in Lancing in West Sussex.  This involved the slight extension to an existing ground floor WC to form an easily accessible shower room.  The project acknowledged that as the homeowners got older, easy access to such facilities would be a very good idea.  We also appreciated how a relatively small amount of work could have an important impact to a property.  Shape Architecture gave the client a fixed price following an interview.  Once appointed we visited site and took the survey.  We then produced, at the Client's request, a pack of Planning and Technical drawings and also introduced the Client to a similarly minded Structural Engineer that we work with to provide a structural drawing pack.

Our Client writes:
"Extremely Professional firm. Will work with them again."
– Client in Lancing
Previous Client's Write:
"Shape were able to bring a number of new ideas to complement our original brief, which took our project to the next level. We highly recommend Jason – even though ours was probably one of the smaller projects in his portfolio, it was treated with the same respect and professionalism as larger contracts, which wasn't the case with other architects we approached."
– Linum Cottage Bray Berskshire

Small Projects at Shape Architecture
Slightly larger small projects include small rear extensions of which we undertake very many.  The addition of a rear extension or side infill extension can totally change a cramped kitchen into a large kitchen dining space filled with natural light and a far improved with the garden beyond.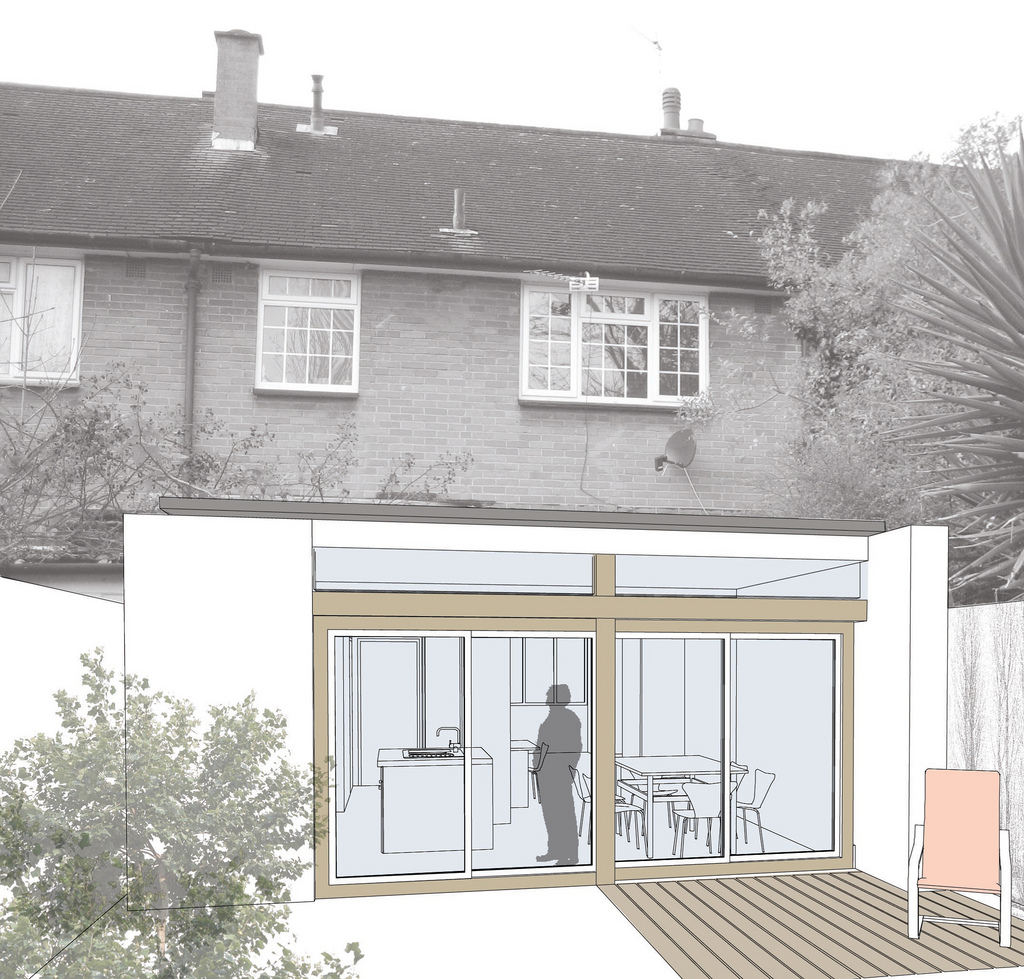 Medium Size Projects at Shape Architecture
Shape Architecture has a number of medium sized projects underway and these range from a basement extension in Hammersmith which is presently on site, to several projects that incorporate extensions and wider internal refurbishment throughout the whole house.  These projects benefit from a whole house co-ordinated design.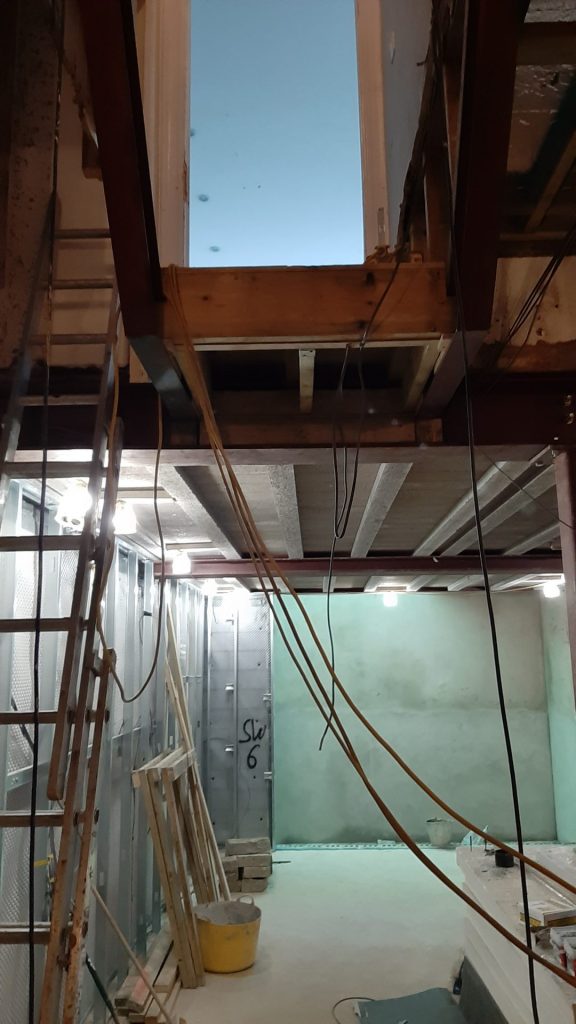 Larger Projects at Shape Architecture
A good example of a larger project in our office at the moment  is a Community facility for a charity in Colchester, which is presently submitted for planning.  The project continues to expand our portfolio of community projects.  It takes an existing prominent corner building that has been badly developed over time and in poor repair and through the refurbishment of the interior and addition of a number of extensions creates a tailor made facility for our charity client.

Small to Big  – Shape Architecture Projects
As a snapshot of our work, the above illustrates our continued commitment to undertaking a variety of size of project.  We believe all projects and their clients benefit from this diversity of scale.  It also contributes to an interesting workload within our office.