Brighton and Hove Architects
As residential architects in Brighton and Hove, Shape Architecture brings its expertise in transforming properties of all types and size ranging from a simple loft conversion to complex basement extensions.   Established in 2006 we enjoy longstanding relationships with local Contractors, Engineers, Planners and Building Control.  All of which contributes to the success of our projects.
Below we have highlighted a range of residential projects we undertake in Brighton and Hove.  Common to all is the creation of elegant contemporary spaces.
Basement project in Hove
This basement extension in Hove located in Third Avenue transforms a single storey flat into a duplex flat.   Set below our client's upper ground floor flat was a communal storeroom.  We obtained planning permission to form a duplex flat by joining the two spaces.  This required lowering the floor level by over one metre and then adding a new lightwell to the front and a bay window at basement level giving onto the lightwell.  One challenge was the requirement to match the existing brickwork in its type and detail, given that the property is in a Conservation Area.  This was achieved in collaboration with the brickwork sub-contractor.  A new Bedroom with en-suite has now been created and with refurbishment works to the existing spaces our client now enjoys a spacious and contemporary flat.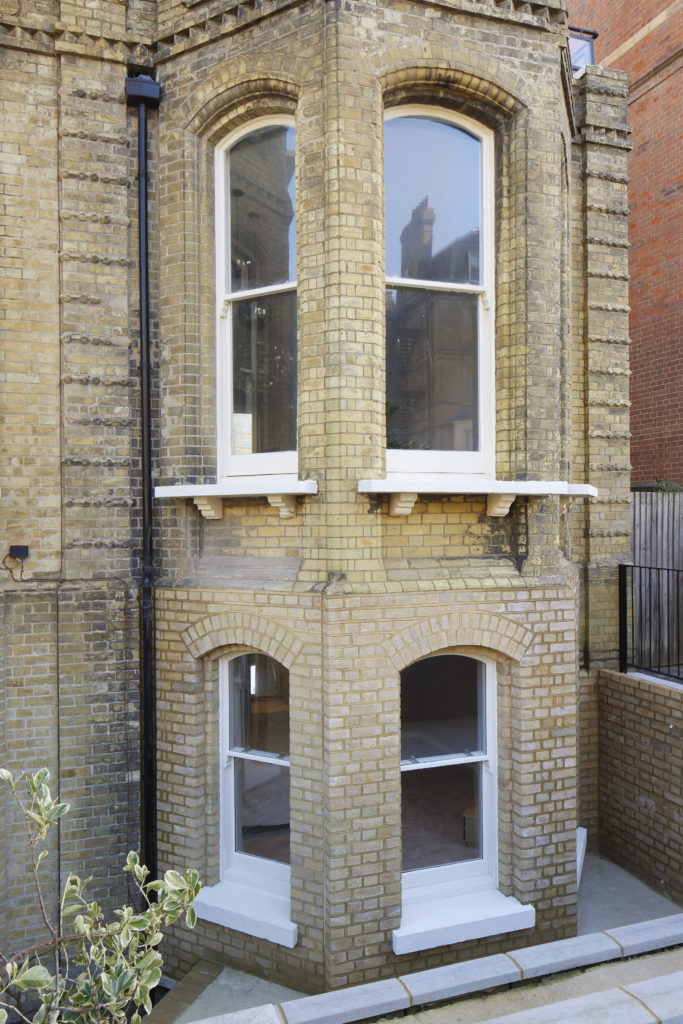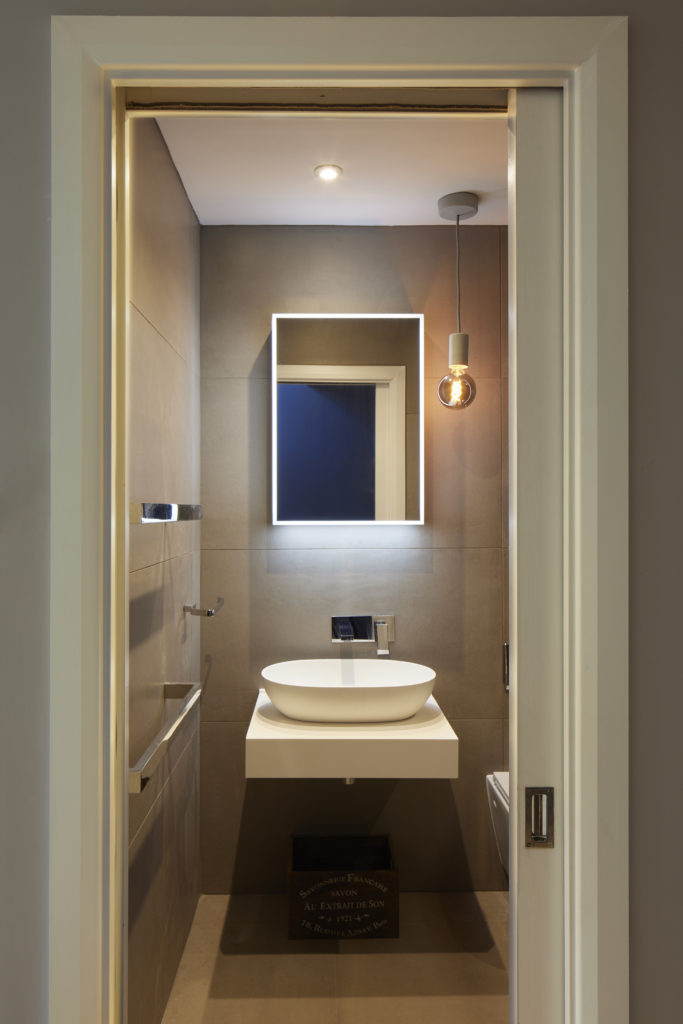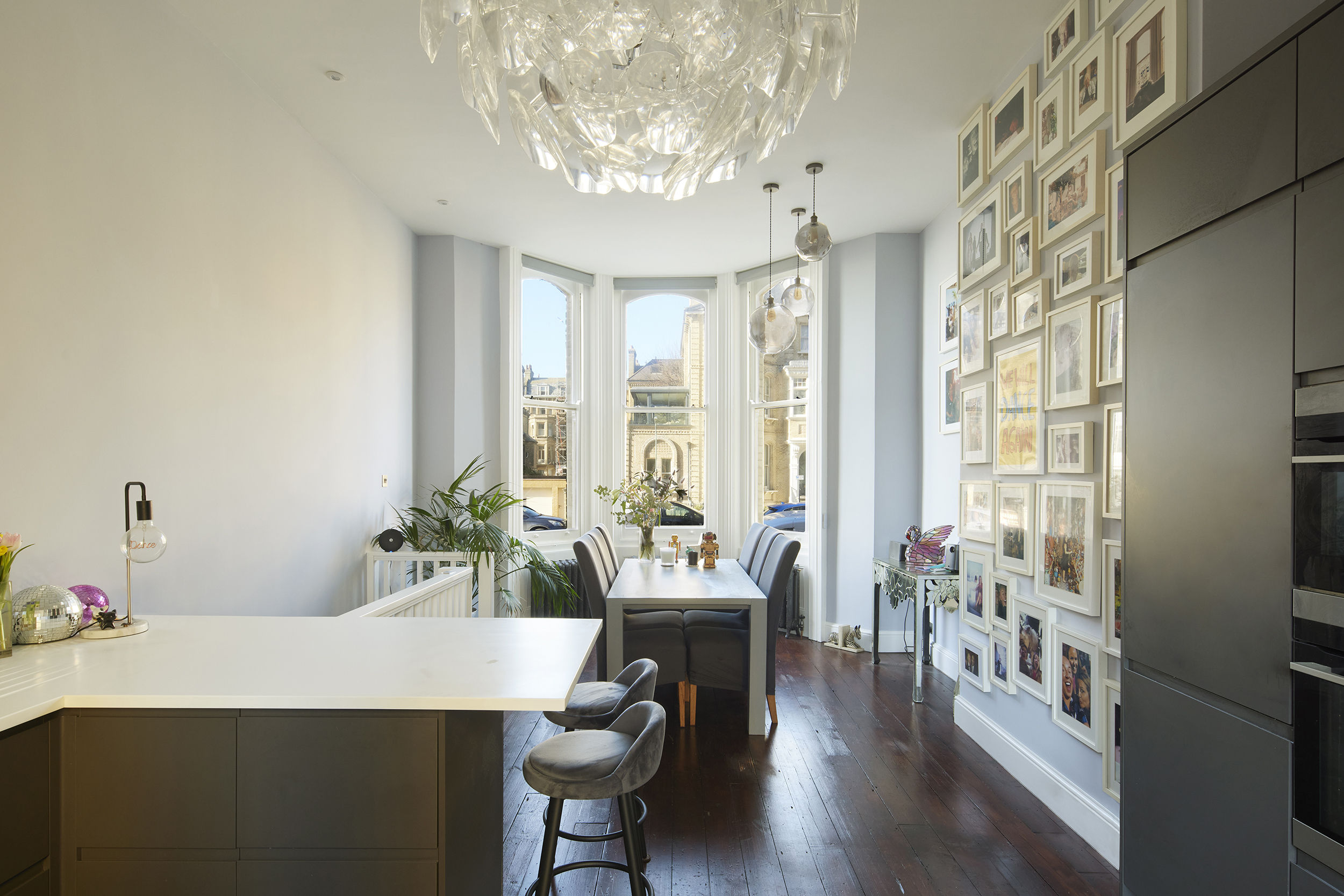 Roof terrace project in Brighton
Our Brighton roof terrace project in Norfolk Road creates a large roof terrace with views of the sea.  A feature of this project is the 3-sided glass box that provides access to the roof terrace whereby, one glass panel slides over the other.  We had previously used this method of access at Adam and Eve Mews in London.  To the rear of the property at second floor level we are also creating a full width extension which adds an en-suite and walk-in-wardrobe to each of the two bedrooms at this level.  This roof terrace is close to the large seafront roof terrace we have previously obtained planning permission for at Cavendish House.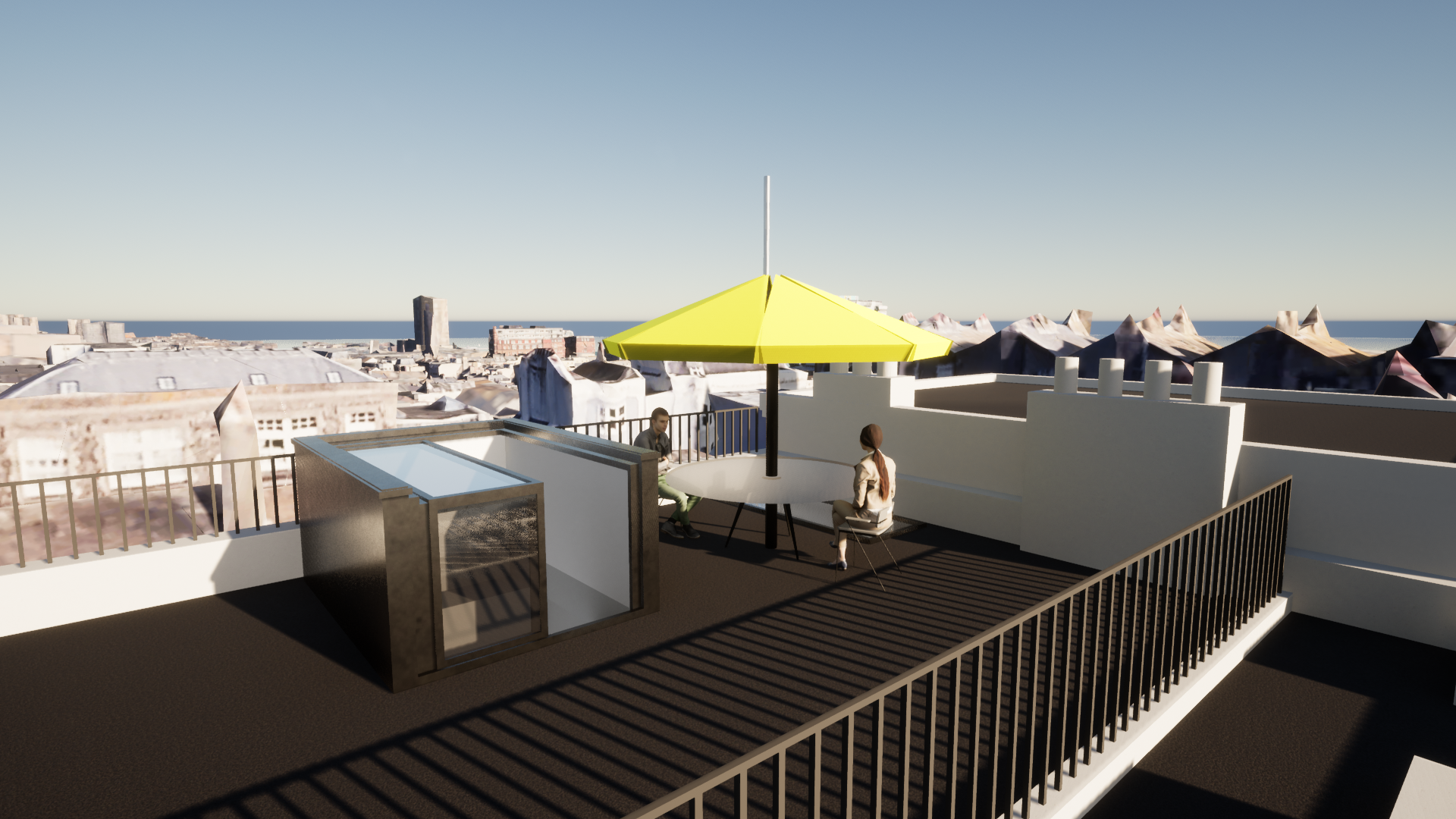 Side extension in Brighton
Our Brighton side extension in Rugby Road in Brighton transforms the kitchen and dining room into a light filled and elegant space.  The use of glazing is striking, particularly the large window that connects with a roof light with a glass-to-glass junction.  The rooflight itself being set in a Green Sedum roof.  We worked closely with the glazing company Maxlight on this project and on many others.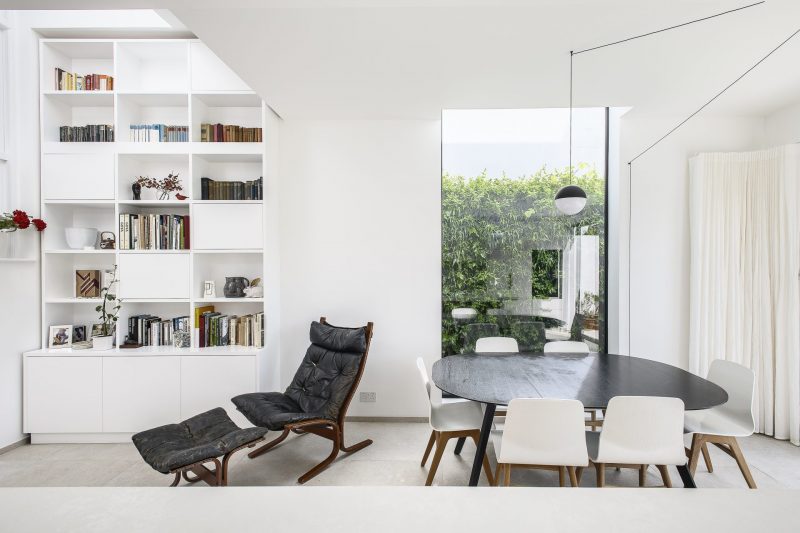 Loft Conversion in Hove
Located in Lawrence Road in Hove this loft conversion includes a hip to gable and dormer extension.  This serves to create a large master bedroom with en-suite and walk-in-wardrobe.  Numerous rooflights also flood the interior with daylight and help to reinforce a sense of space.   This project also includes  work to the  ground floor of the property with a side infill extension and the opening up of the interior to create an elegant and contemporary interior well connected to the garden beyond.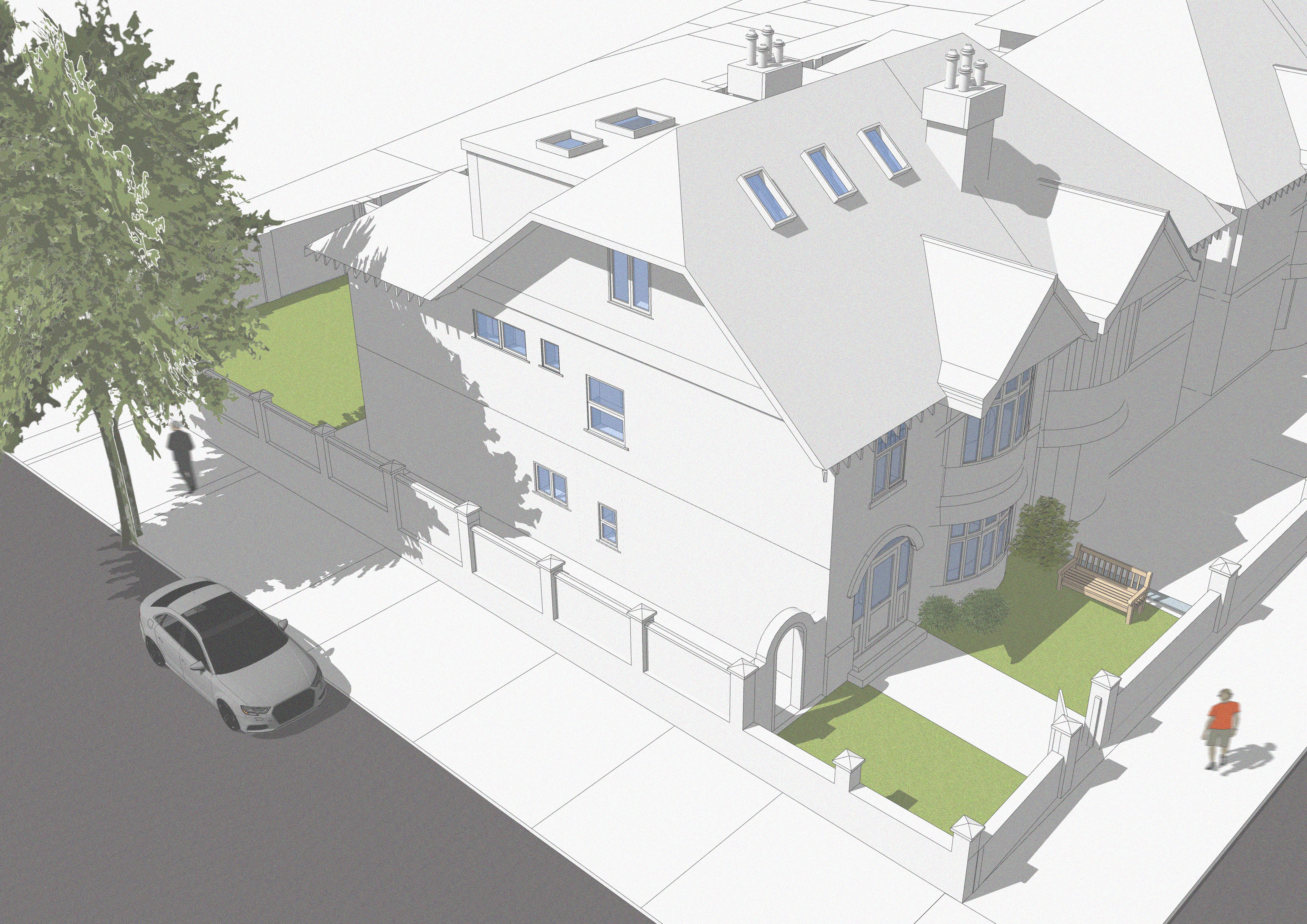 Rear extension in Hove
This single storey  rear extension in  St Leonard's Avenue in Hove spans the full width of the property and incorporates a range of rooflights ensuring the interior is flooded with light.  The additional space helps create a modern kitchen and dining room and also houses a utility room off the larger space.  A sedum roof means that anyone overlooking the extension, either from our client's home or neighbouring properties, has a far better outlook than if the roof was finished in felt.   The roof also absorbs around 70 percent of rainwater upon it helping minimise water run off into the drainage system.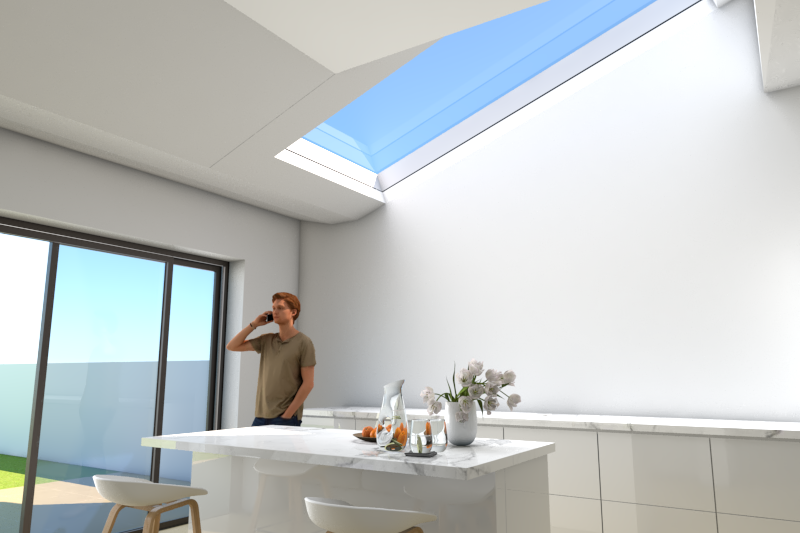 Wrap around extension in Hove
In Poets Corner in Hove this wrap around extension creates a large open plan kitchen and dining room with a much improved physical and visual connection with the garden beyond.  As with other projects we worked again with Maxlight to create an elegant glazed window and rooflight composition that provides a feature within the space and helps create a sense of openness.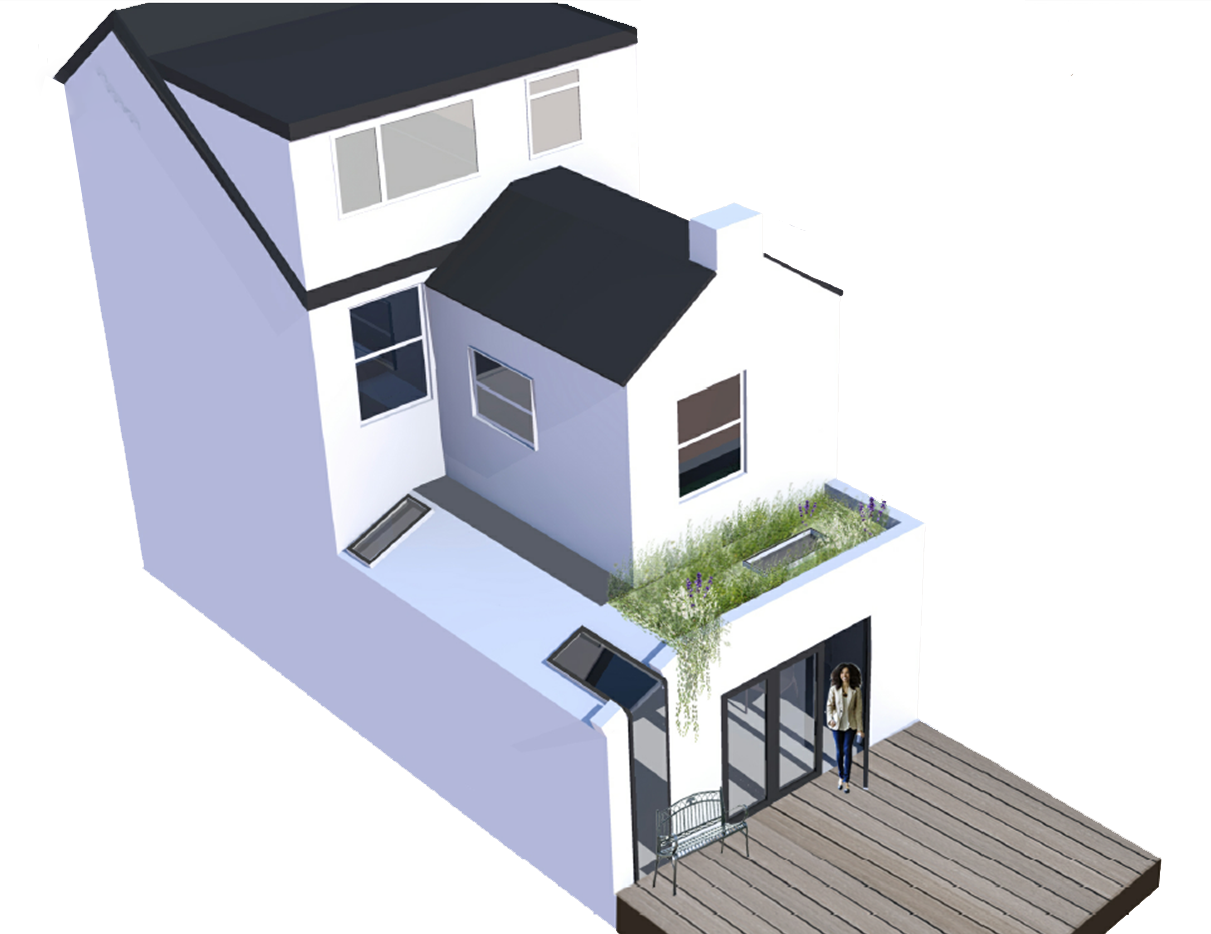 Listed building Refurbishment in Hove
Located in Brunswick Terrace on the seafront this project sees the refurbishment of a Grade 2 listed flat located on the ground floor of the building.   We have been able to gain listed building consent to create a large and contemporary kitchen, living and dining space that transforms the flat.   Our portfolio of works to listed buildings is extensive and we are able to demonstrate a detailed knowledge of each heritage asset when liaising with the Heritage team in the planning department.  This coupled with the undertaking of a pre-app submission prior to the full application, has proven to be a very successful route to achieving the granting of planning permission and listed building consent.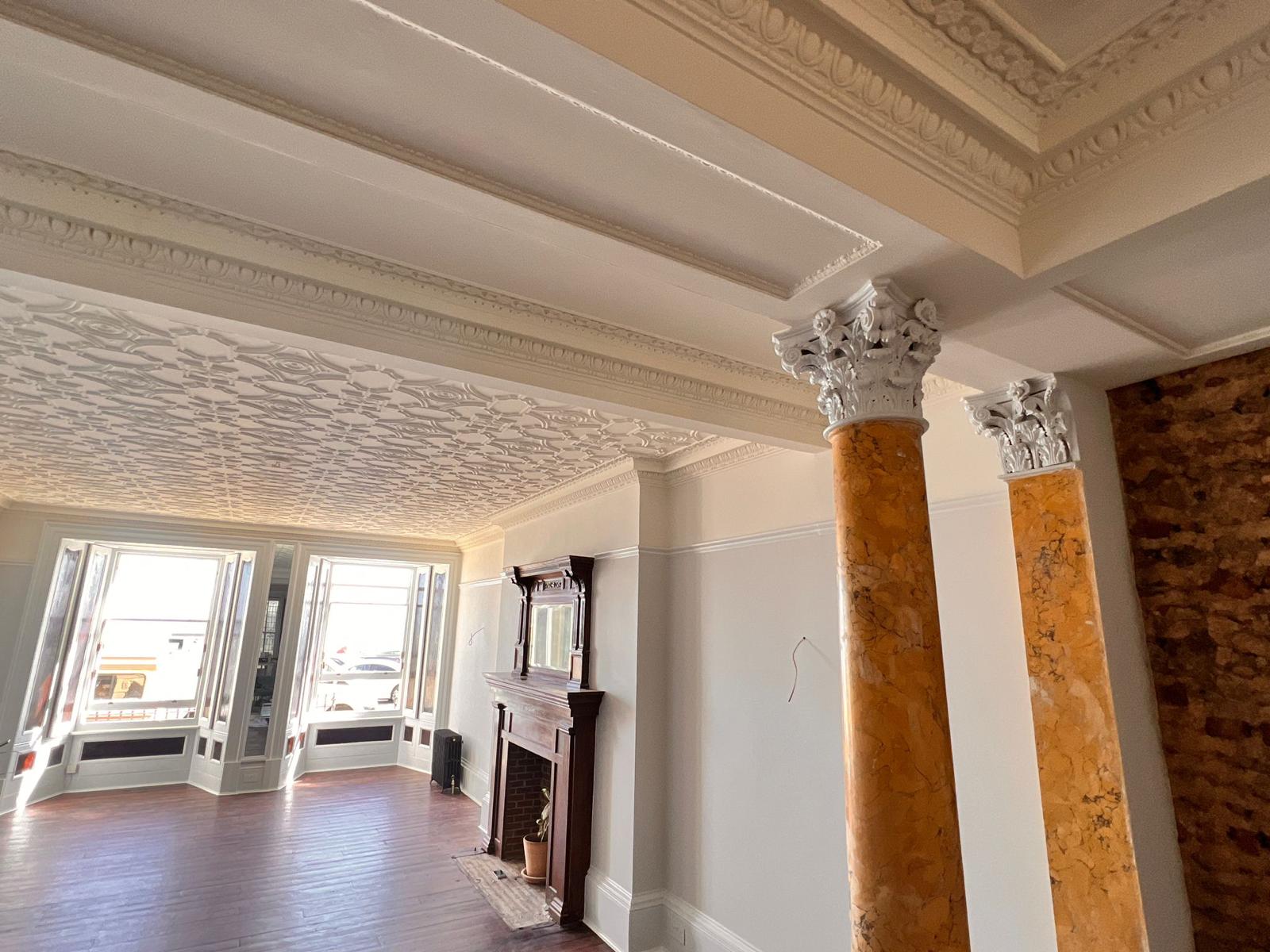 Brighton and Hove Extensions
If you have an extension project in mind no matter what the size please feel free to contact us at Shape Architecture.  We would be happy to visit you to discuss the potential project and explain the process of working with an architect.