Brighton Architects: What's on the Drawing Board
Below we list a number of Brighton projects currently on the drawing board.  Some are at planning or pre-planning stages, others are at technical development and several are about to start on site.
Brighton rear extension at Bennett Road
Shape Architecture has just obtained planning permission for this rear extension.  This project sees the addition of a first-floor extension which incorporates a new bathroom.  At ground floor the rear rooms are opened up and the glazing onto the garden is re-worked to be more contemporary.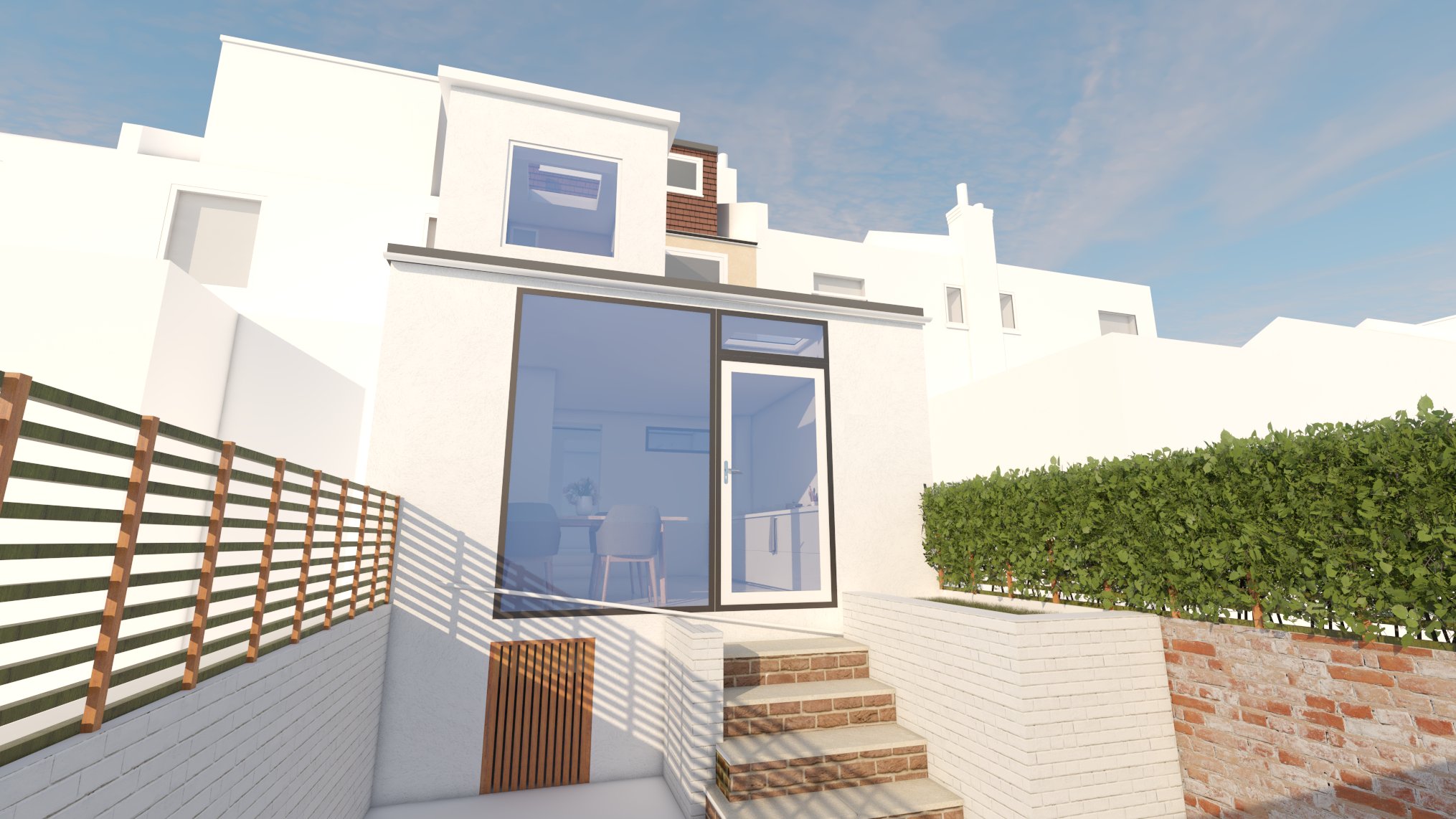 Brighton extension at Balfour Road
This side and rear extension in Brighton has been submitted for planning permission and we will soon have the decision.  The project transforms the layout at all levels and incorporates a re-designed rear garden.  The feel now is of light filled interiors and with a real sense of volume and space through the addition of much glazing and also the opening up of pitched roofs onto the rooms below to give additional height and to incorporate rooflights.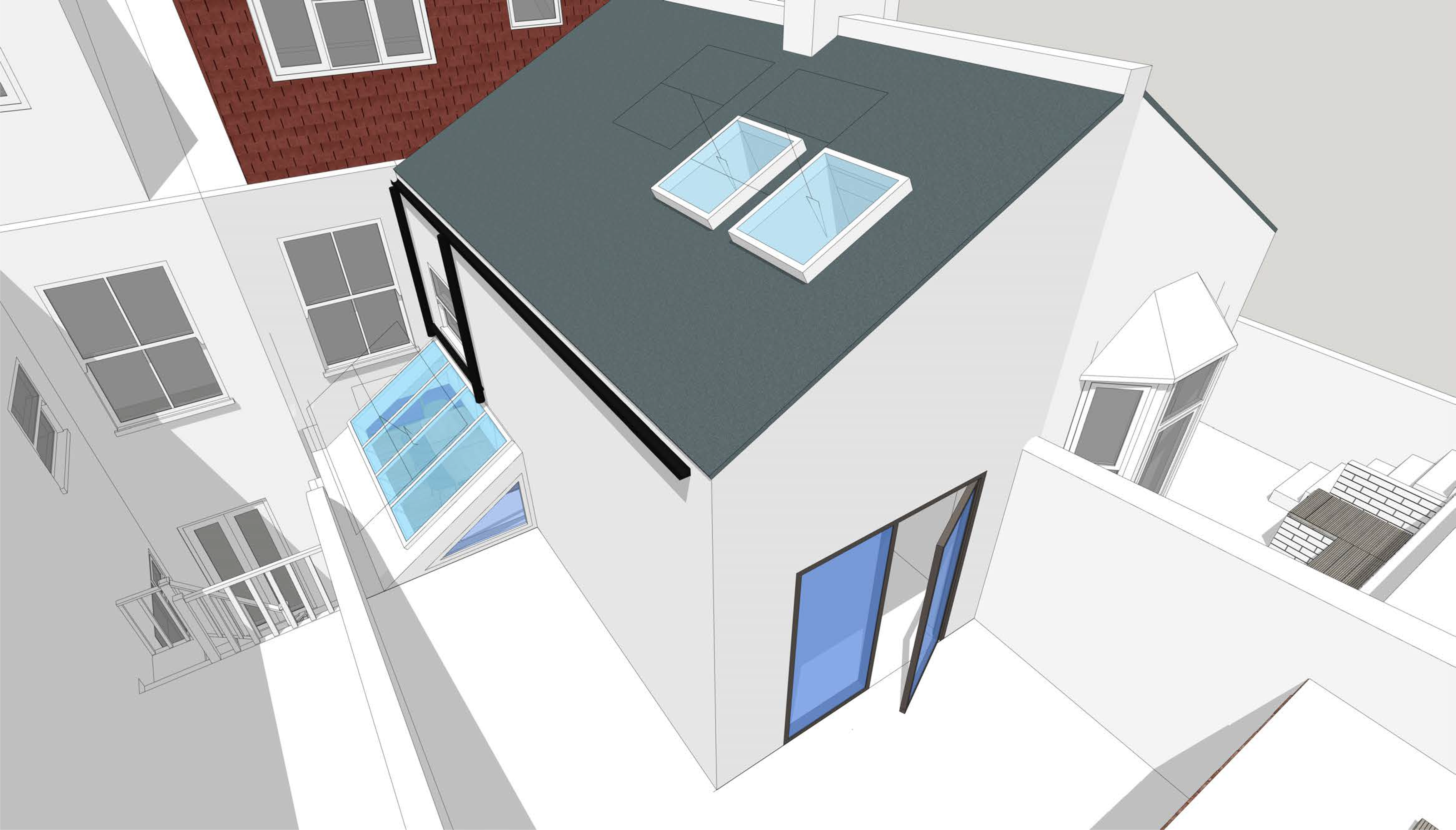 Brighton extension and swimming pond at Hill Drive
This project is now entering an interesting phase with the addition of an energy consultant as we explore technologies such as heat pumps and their integration with the proposed swimming pond.  The project is wide ranging including a re-worked garden studio, swimming pond, introduction of more extensive glazing to the rear elevation and a first-floor rear extension plus much internal refurbishment.
Brighton loft conversion at Lawrence Road
Having obtained planning permission for this loft conversion with hip to gable extension and side infill extension we have now completed the technical drawing set and have also carried out a competitive tender process which has resulted in the selection of a Contractor to undertake the project.  With these activities undertake the project will soon start on site.  We will visit on a weekly basis to inspect the works and answer any questions.  We will also deal with contractor valuations on behalf of the Client.
Brighton hip to gable extension at Portland Road
This hip to gable extension will create a large loft space which will add a bedroom with en-suite and walk-in-wardrobe.  We carry many loft conversions in Brighton either as projects in their own tight or part of a larger development such as at Lawrence Road described above.
Brighton Terrace Platform at Westdene
We have just received the Pre-App report on this roof terrace project in Westdene which sees the addition of a large terrace giving off the existing living room and making the most of the long views the property enjoys across Brighton.  Being on steeply sloping site the living room is significantly higher than the rear garden and with the addition of a spiral stair the new terrace will also create simple access between garden and living room.  The proposed terrace will easily accommodate dining and sitting areas.