Shape Architecture has recently gained planning permission for several sensitive projects in Brighton.  These projects are Listed Building Consent for re-working of a Grade 2 listed apartment in The Drive, planning permission for a basement extension to a prominent house in Third Avenue Hove located within a sensitive Conservation Area and a planning appeal success for the landscaping of a roof terrace to Cavendish House opposite the I 360 on the Brighton Sea front.  Common to each of these planning permissions is the challenge set by their context in the face of which creative and well-argued designs have been successful.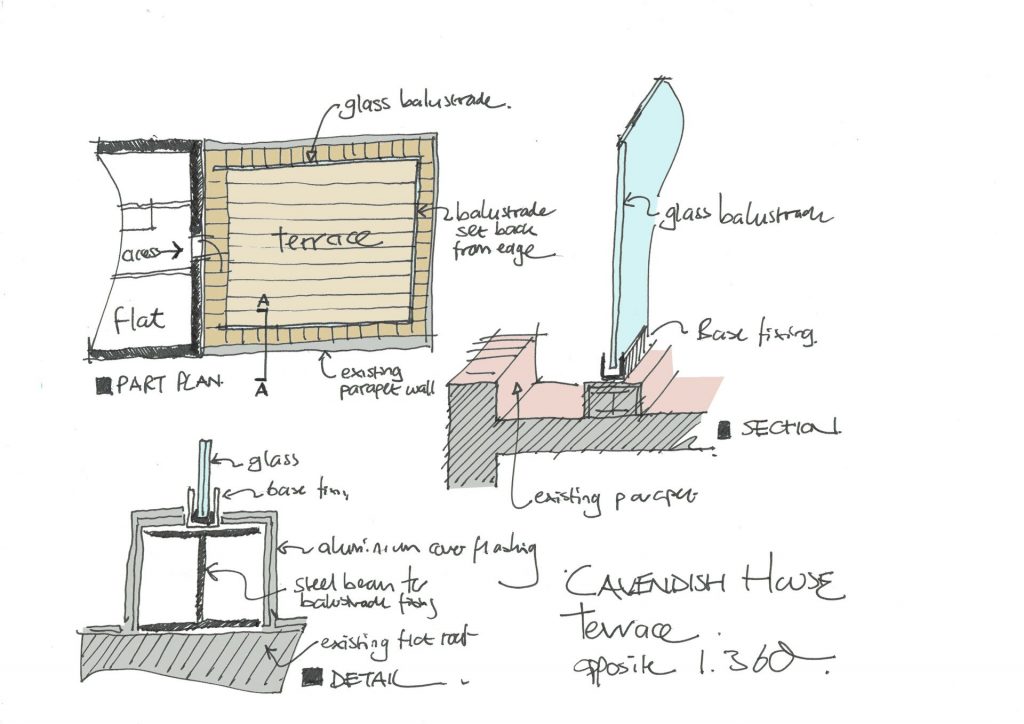 Listed Building Planning Permission in Brighton
Shape Architecture was appointed to redesign the layout of this listed flat in the Drive, Hove based on our experience of working with Listed properties of all types.  We were able to provide the additional rooms and relocation of spaces that the client desired.  Our discussions with the listed buildings officer were key to the success in this application.  The arguments for the design were well described in a Heritage statement which was prepared by Shape Architecture.  Our client now has a home that fully accommodates their family with no need to leave a flat they very much love.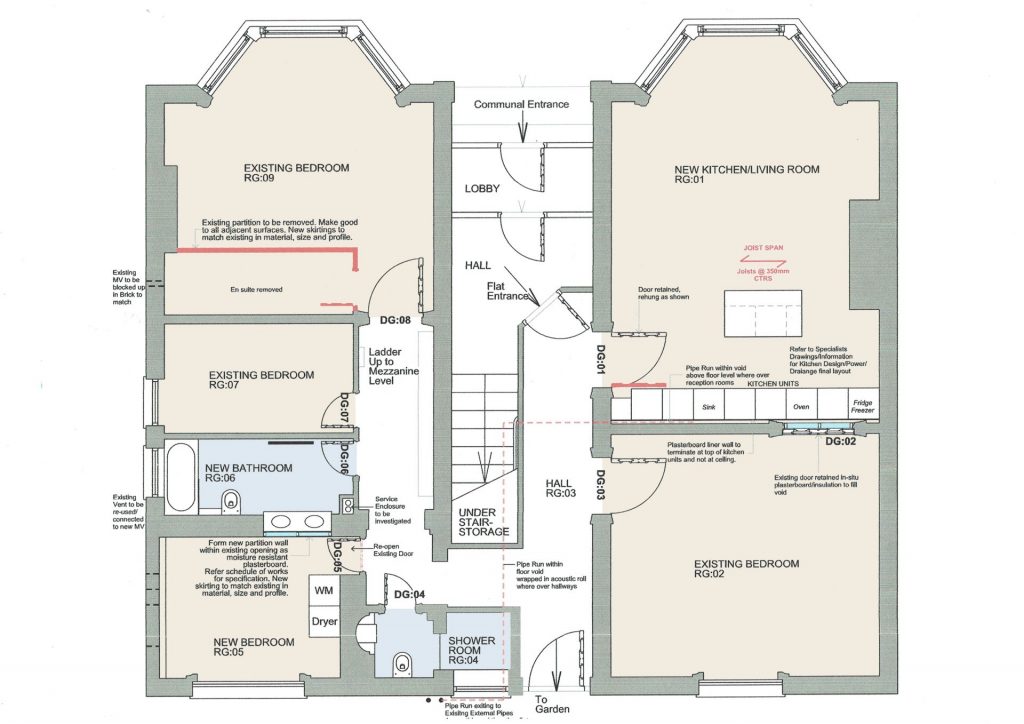 Our Client Writes:
Jason at Shape Architecture worked with us to remodel our listed apartment including relocating the kitchen & bathroom, guiding us through the planning and consent processes, along with all the licenses and awards required. We faced a number of challenges associated with the listed status of the building, and acoustic concerns of neighbours below, however Jason worked and reworked plans until a solution was found that met all requirements and gave us the home layout we desired. Always professional, friendly, and responsive throughout the project. Mr N. Beswick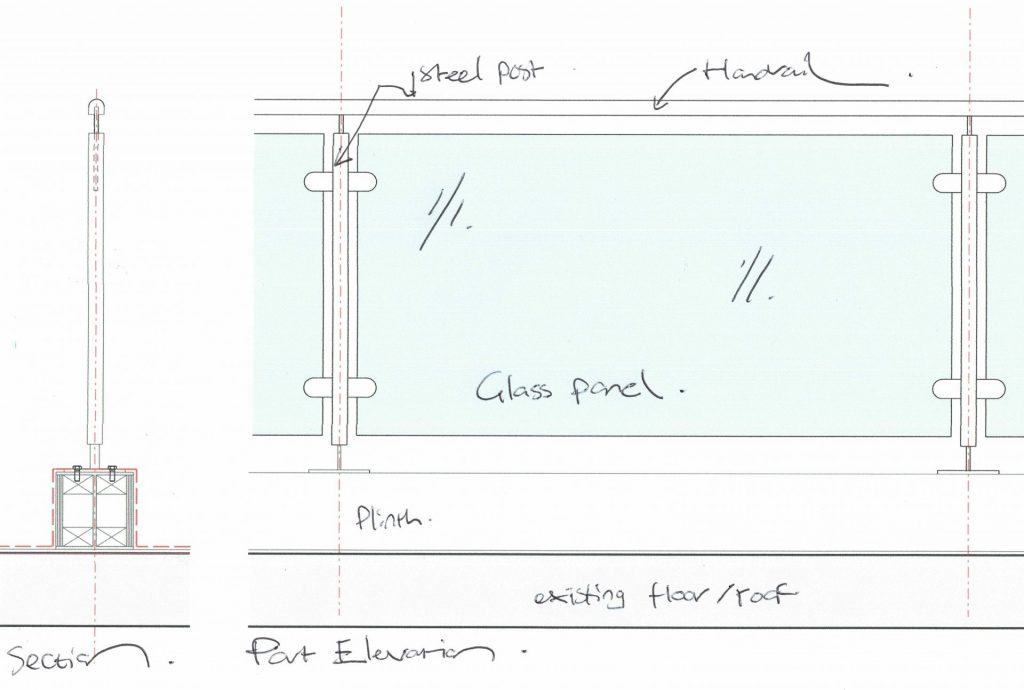 Conservation Planning Permission in Brighton
As basement specialists in Brighton, Shape Architecture was appointed to form a basement extension from an existing undercoft store and link this space with the flat above.
The property located at the bottom of Third Avenue and in the Conservation Area was seen as a significant building by the planning authority and a great deal of information was supplied by Shape Architecture to support the application, ranging  from large scale window details to brick samples.  A pre-app formed the basis for the full application which itself was supportive of the design proposals.
Our Client now has permission to dramatically change the extent and design of the flat.