Creation of a contemporary Flat in Peckham
Shape Architecture has recently started work on the transformation of an above shop flat in Peckham.  The brief calls for the creation of a distinctive contemporary open plan flat to be created from what is a fairly standard arrangement of small rooms.  Our work includes the design of bespoke furniture and other services such as a creative artificial lighting design.
A key to the success of the design proposal has been the use of 3D computer modelling which underpins our work on all projects at Shape Architecture and has proved to be an excellent way to communicate clearly with our Client.
Our design proposal creates an open plan kitchen, living and dining space which characterises the new interior as a light bright and contemporary flat with much further interest derived from bespoke furniture and creative lighting design.  Our series of computer images demonstrate the design.
There are a variety of technical issues that are typically considered when transforming a flat.  An important building regulation issue is that of fire protection and escape issues.  It may be that a spray mist system should be incorporated.  Building Control will consider fire escape issues if a fully open interior is proposed and this may include the consideration of forming a small internal lobby that will serve to address issues relating to the escape from other flats in the communal spaces past the door onto the flat.  This can be balanced with other approaches.
such as the use of a fire curtain.  Nonetheless in all such matters building control should be consulted.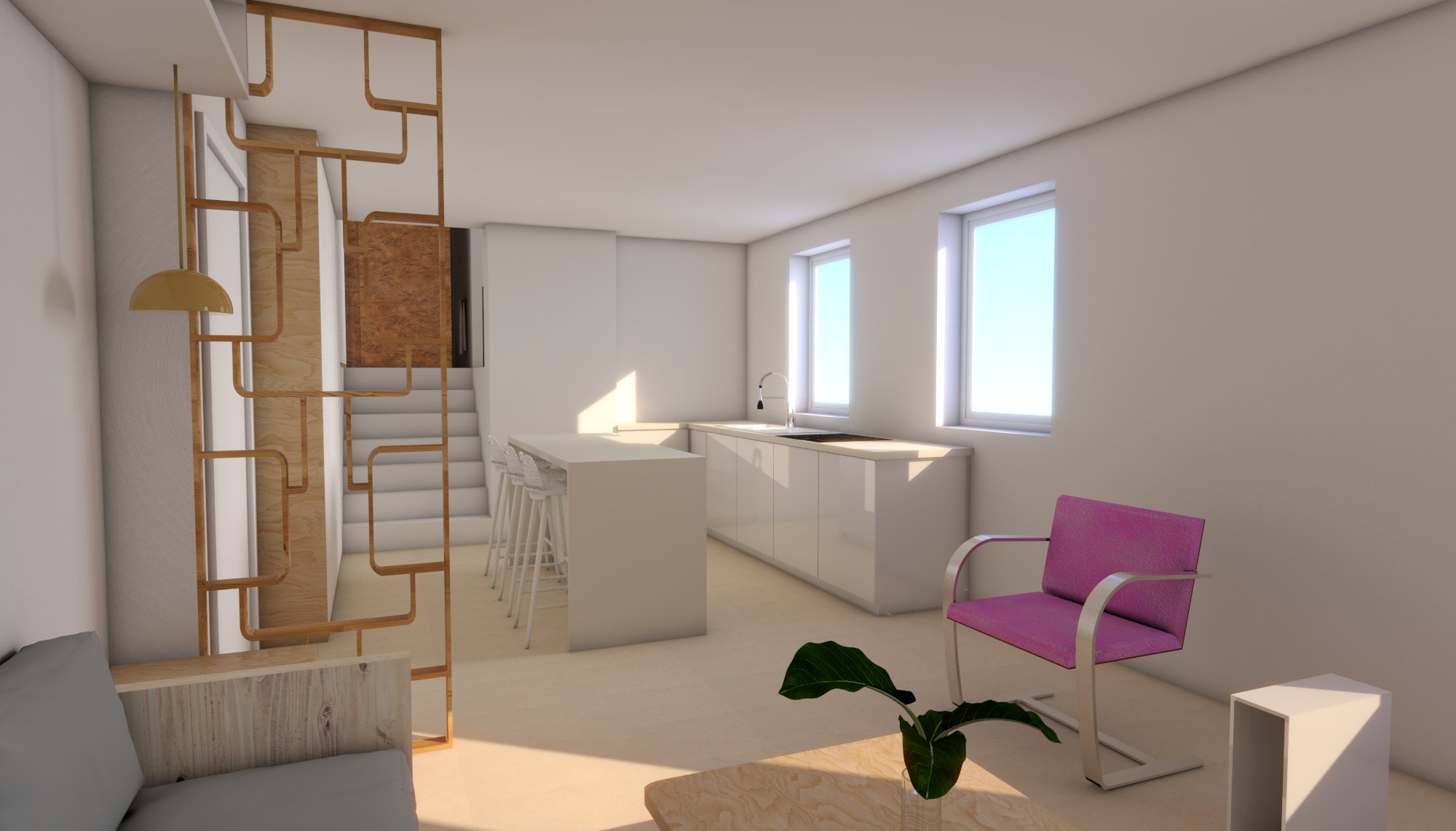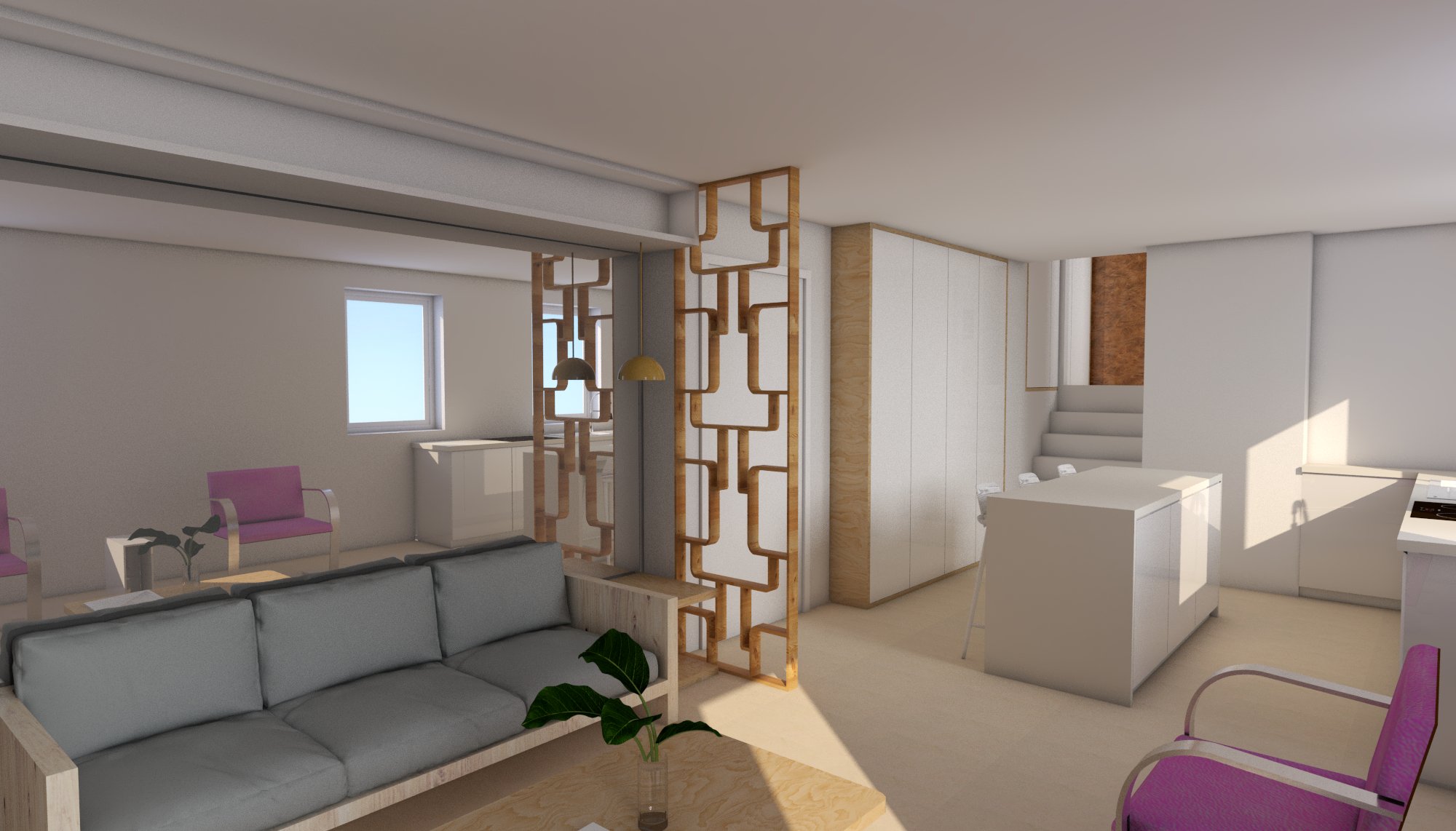 FAQ
How to transform a flat?
Layout of rooms.  The key strategic decision will be how to create large open plan spaces from a flat divided into a series of smaller rooms.  This will have the biggest impact.  As noted there are key technical issues relating to fire escape.  Also the location of services pipework is relevant to any decision.
Use of Colour. Colour used in a considered way will have a significant impact on any transformation of a flat and is quite straightforward to achieve.
Bespoke Furniture.  The design of bespoke wardrobes and similar items of furniture can be money well spent and provide exactly the type of storage required in a striking and elegant design.
Fixtures and Fittings.  Items such as light switches and power points can easily be replaced with more elegant version such as a flatter design or a paintable faceplate and this will provide a distinct and elegant appearance.  Equally door handles which are elegant and contemporary can be fitted.
Artificial Lighting.  Contemporary light fittings will make a striking difference.  Designing a lighting installation with a variety of light sources will help greatly such as a mix of wall lights, downlighting, and concealed lighting.  Lighting that illuminates interior features should be considered.