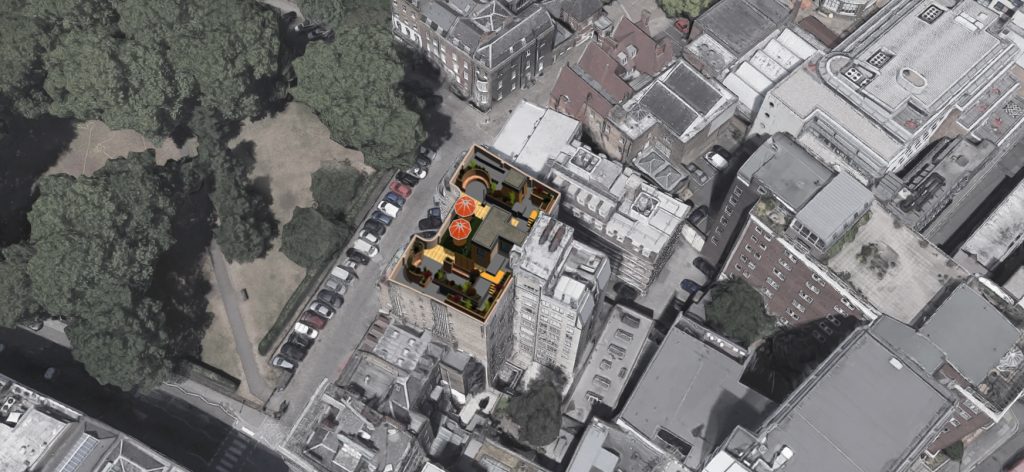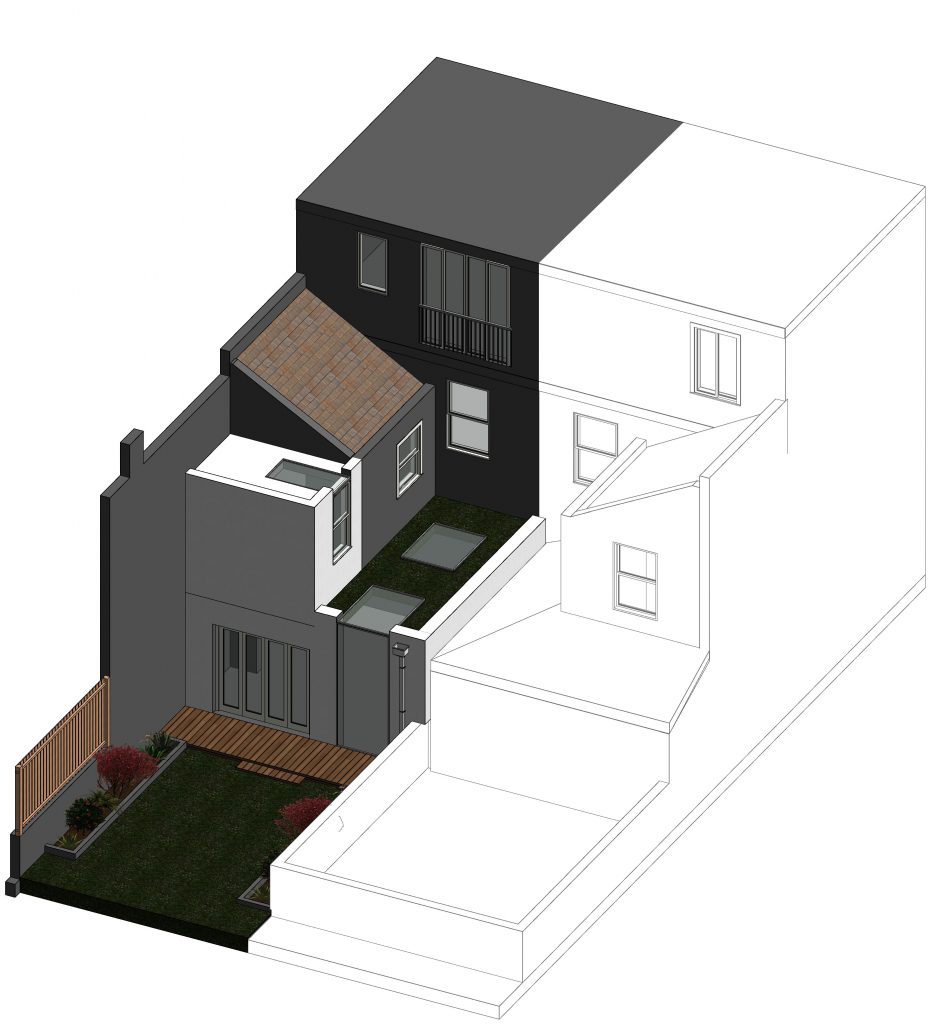 Planning Permission
This week Shape Architecture has submitted a planning application for listed building consent for a project at the Grade 2 listed Florin Court in Charterhouse Square near St. Pauls Cathedral.
We have also received planning permission for an interesting two storey infill extension in Brighton and have submitted several other applications for extensions and refurbishment of a property in Hove.
A planning application for a Grade 2 listed basement flat in Pont Street, London has also been submitted.  It is worth listing these projects, as it underscores what we aim to carry out at our practice, which is a broad and diverse range of work in building type, scale and location.It is our experience that this cross fertilisation and breadth of experience benefits all projects and clients.
Florin Court
Our project at Florin Court is the landscaping of the large roof terrace which sees the creation of several areas for the residents to sit, ranging from Herb Gardens to Quiet Zones and a Yoga platform.  All with the backdrop of the London skyline.  Key to this project has been the design of a variety of landscape features using timber, a material we use as structural and cladding elements throughout our portfolio of work.
Brighton and Hove Projects
Our two-storey extension in Brighton features a timber stair, platform and study area in a sculptural form, that enables the interior to be opened up and filled with light.  Equally our project in Hove looks at the opening up of an existing house and formation of a number of different zones to enable a family across the generations to live together.
Pont Street, London
In Pont Street the works to a Grade 2 listed apartment draws on our experience of working with listed buildings and again looks at how to bring light into a basement apartment.  Our portfolio of basement projects throughout London helps inform the design decisions in this project.