Fulham Architects
We are currently working on two Dawes Road projects at present in Fulham and several more directly off Dawes Road.
Fulham Flat Addition
Our first project is in Royal Parade at the end of Dawes Road and sees the addition of two flats to a property via a basement extension and the change of use from a shop to a flat at ground floor level.   We have surveyed the property and created a series of design options for our client.  A preferred option has been chosen by our client and has been further developed in line with comments.  We have now submitted a pre-app submission to the local planning authority.  Via this route we will receive valuable feedback from the planning authority which will inform the full planning application.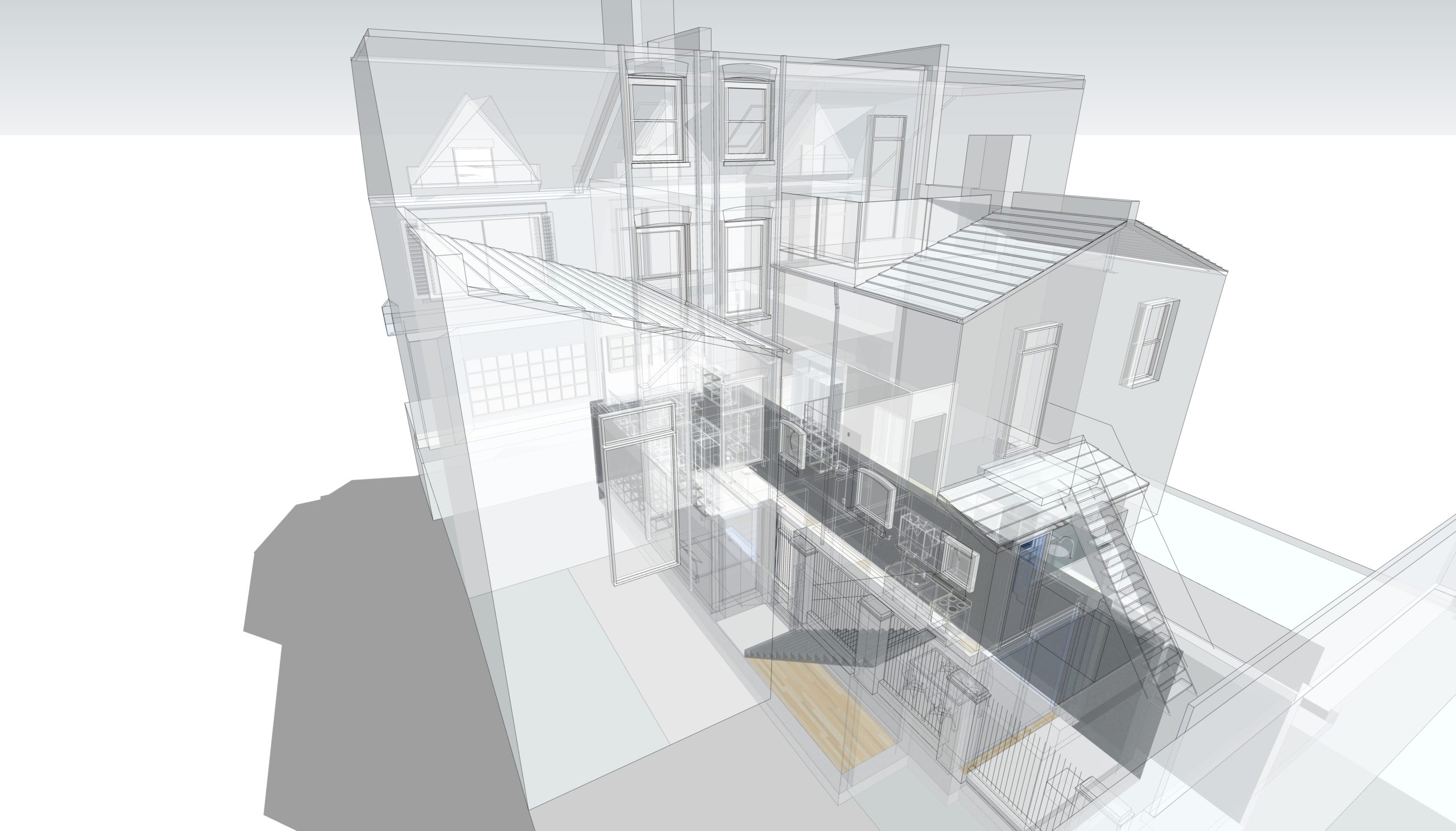 Fulham Duplex Flat transformation
Our second project in Dawes Road is not far away and is located above the European Heritage tile shop.  Our clients, the owners of the shop have bought a duplex flat that has not been changed for many decades.  Shape Architecture was selected for its creativity and experience of transforming properties of all types alongside our experience of working as architects throughout Fulham.  We have now carried out the on site survey and produced the measured survey brochure.  This includes plans, elevations and sections alongside a 3D model of the existing building.
If you would like to discuss a residential project in Fulham please feel free to contact us at Shape Architecture