Following on from our recent news item on drawing buildings we show here how hand drawing, computer modelling and physical models can be used in the design of a feature stair at two of our Fulham basement projects.  One in St Dunstans Road and one in Ellerby Street.
At our project in Ellerby street the photographs of the completed stair show how all the elements, from the nature of the stair void, the rooflight over and the stair itself are well composed and this is the result of the design process we describe.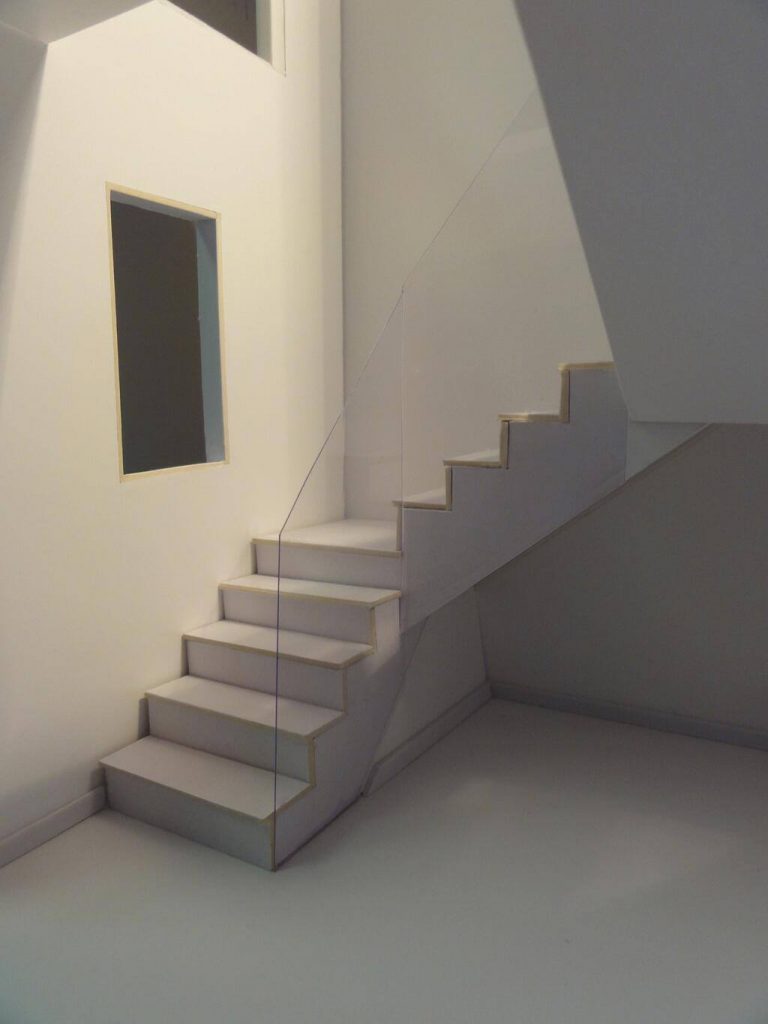 How to Design a Stair
From these examples we have shown how a mix of different technologies and media form the foundation for both creative design and clear communication and this has resulted in the design and construction of a number of interesting and successful stairs.
This approach is common to each and every one of Shape Architecture's projects and underpins our work.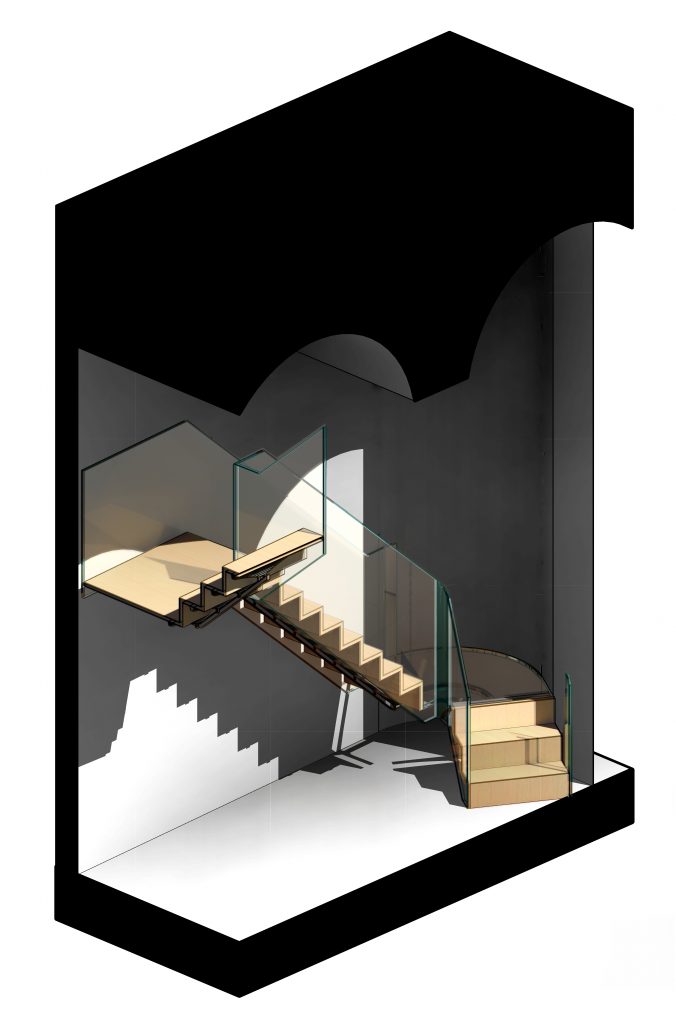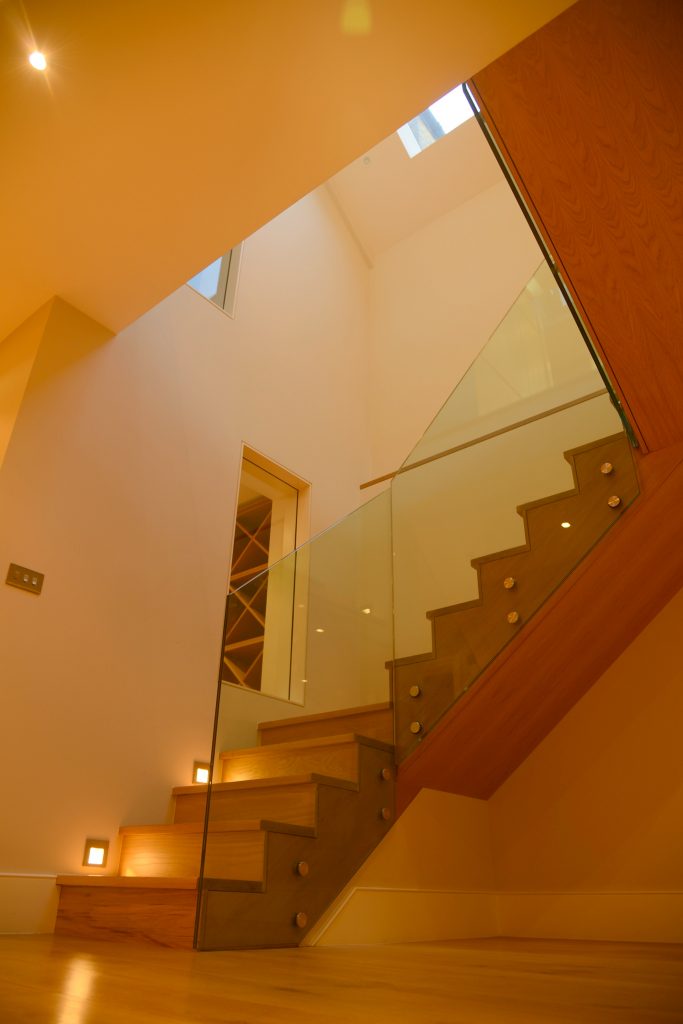 In this instance a series of card models were made in order to describe the proposed stair form and the various openings onto the stair.  These studies were supported by a series of 3D computer models.
Working as Architects in Fulham Shape Architecture undertakes many such projects where the brief calls for an interior based on the principles of light and clean and simple detailing.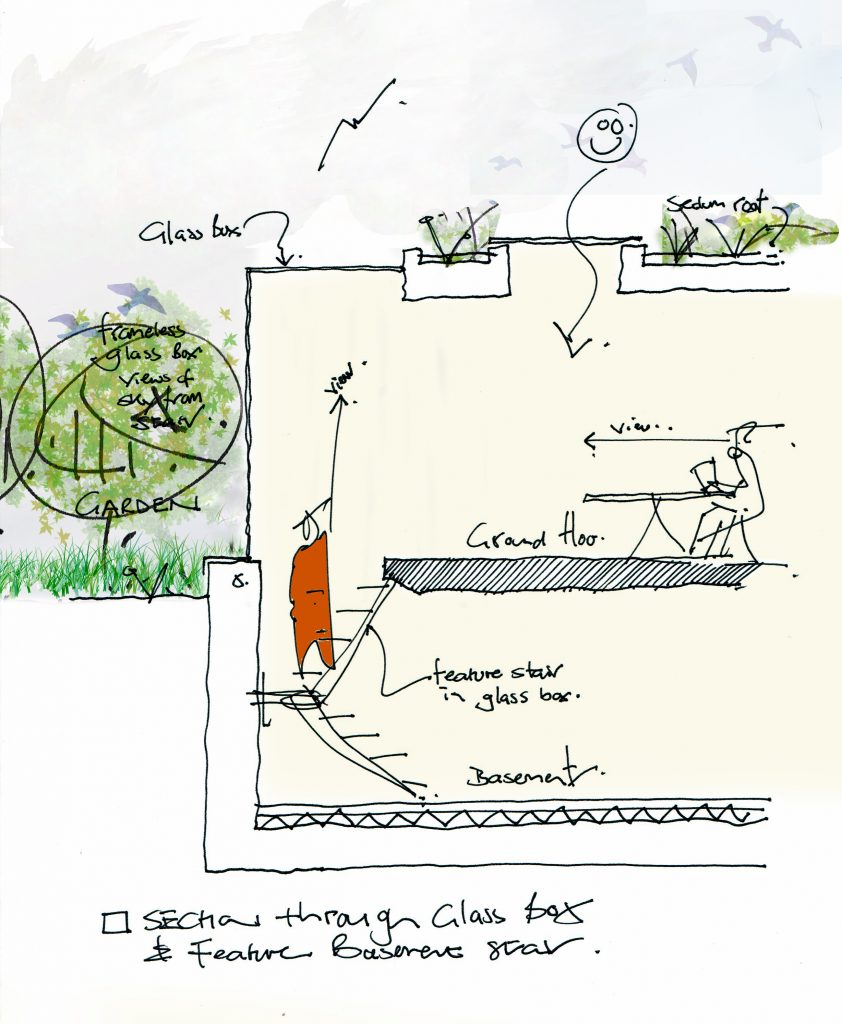 Hand drawing was used in the design of the stair and was particularly
In this combination of techniques both Client and architect was able to handle the physical model and fully understand the proposal. The model was then easily adapted to explore further changes.  The computer graphics allowed perspective views to be taken from various viewpoints.  Hand drawing of the various details at meetings with Client and Contractor were the basis for a creative and practical discussion.
At our Fulham basement project in St Dunstans Road the design of the stair followed the route described in yesterday's blog on drawing buildings where we highlighted the importance and value of drawing the 'building section'.
Here the basement stair is very much a feature of the building as it sits in a glass box that itself is set between the edge of the building and the garden.  This design is successful in integrating stair, garden and sky.  Again a mix of hand drawing and computer graphics were used to explore the composition of the several elements.