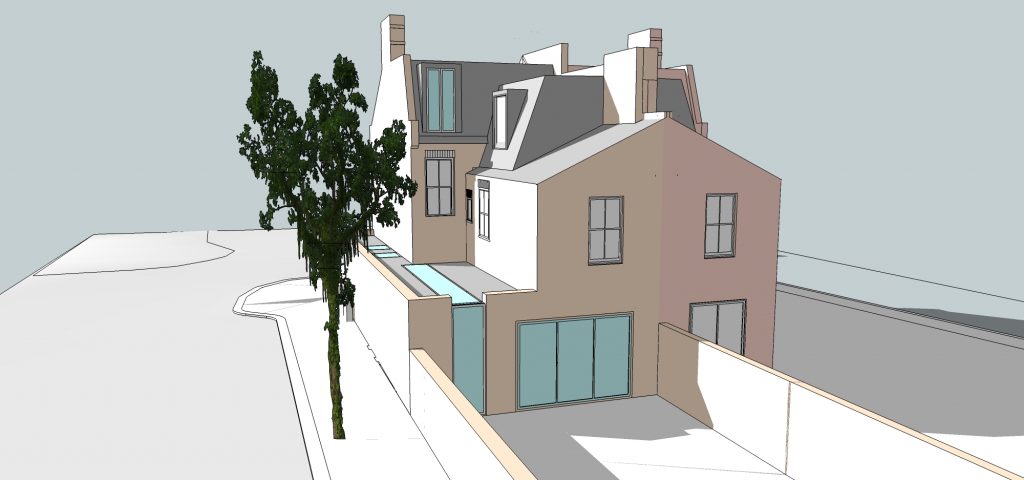 Development in Chiswick
For the last several weeks we have been working on an interesting corner house in Chiswick. The property has remained untouched for many years and offers much potential.
The proposed development includes the addition of a loft extension and second floor rear extension. Also the re-working of the first floor to create a master suite of bedroom, walk-in wardrobe and en-suite.
They key proposal is the side extension which will run the whole length of the building elevation.  In part this will enla1rge the kitchen and dining room to create a large open bright space giving onto the rear garden.  It is also characterised by a large square rooflight that is linked visually with a rectangular frameless glass bay feature.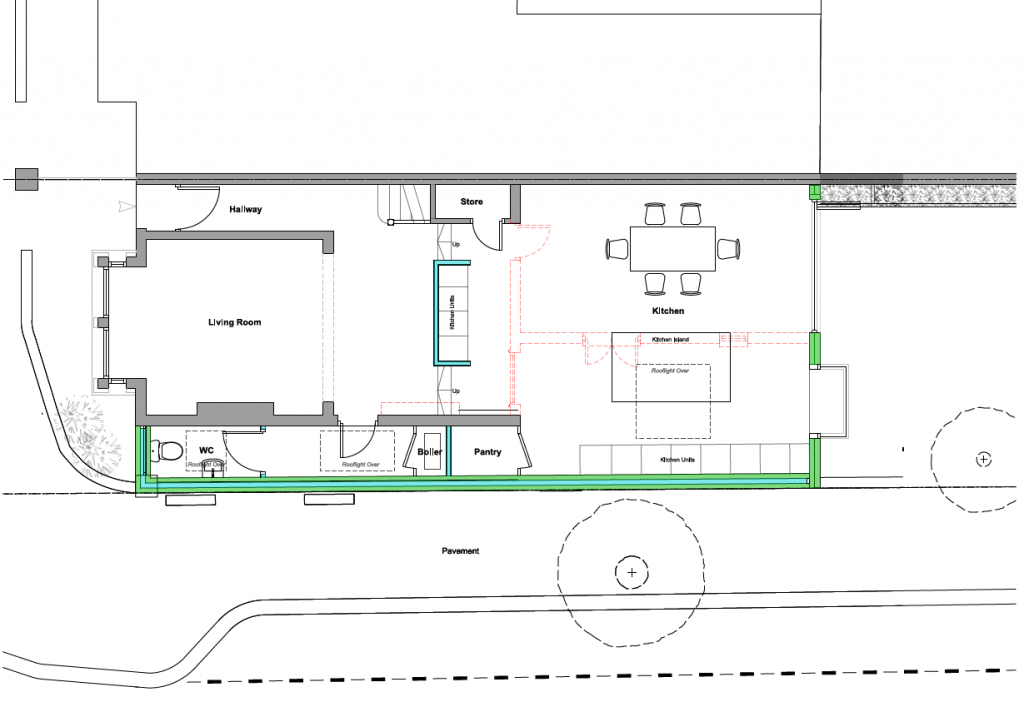 The narrower section of the façade between garden wall and flank wall is also developed to provide a series of very useful smaller rooms accessed via a small opening through the flank wall.