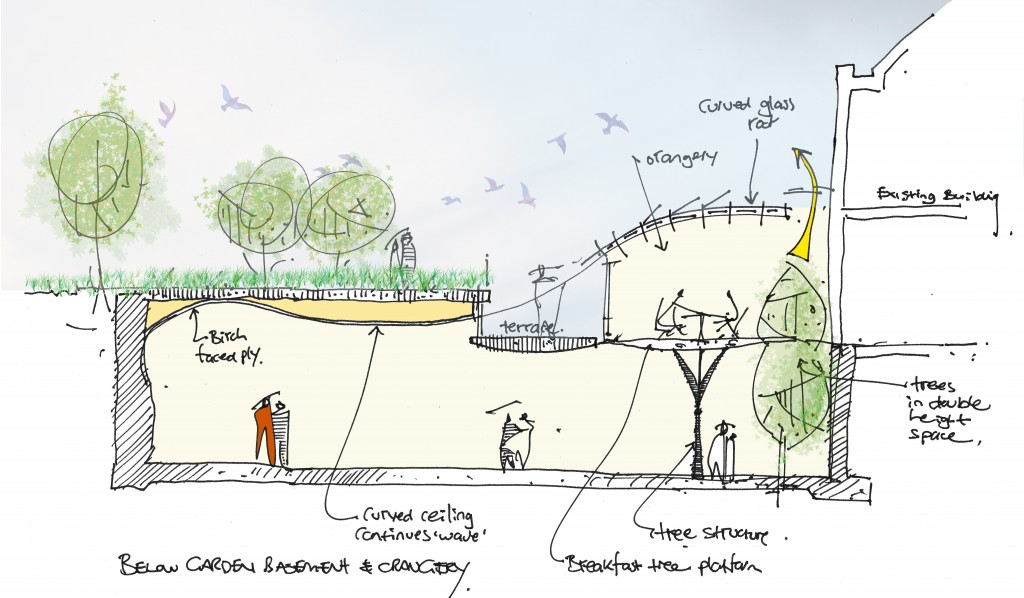 Shape Architecture draws by hand on every project and strongly believes it is an essential part of the process of both the design and the communication of our projects.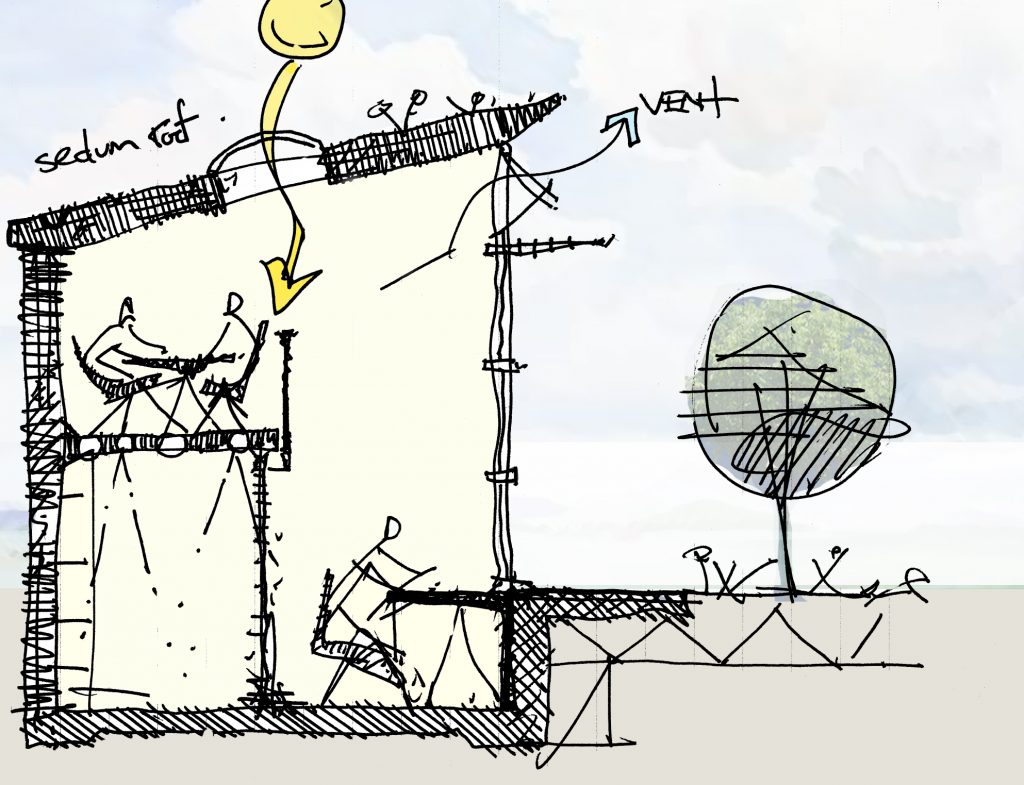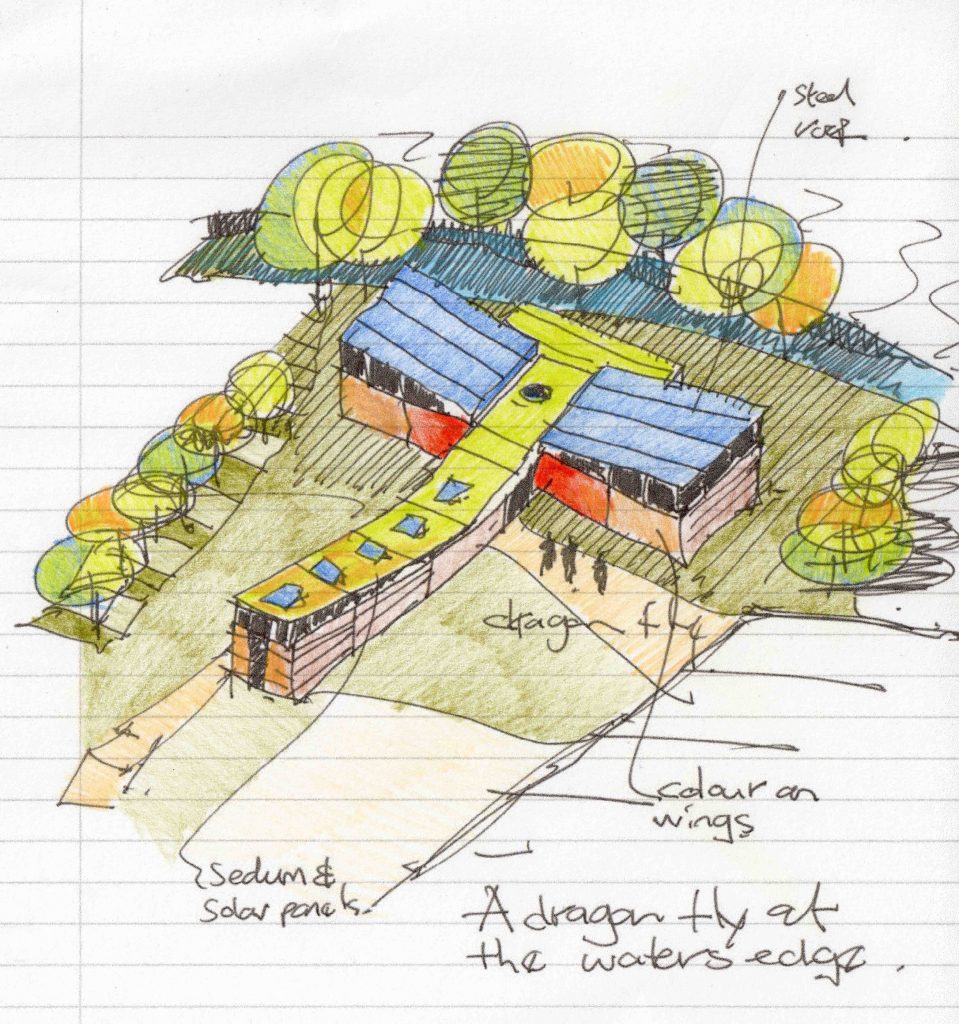 Nonetheless the sketch can communicate much that a computer generated model cannot.  The essence of a design idea can be captured quickly, almost immediately.  Colour can be added as can annotation to enhance the image.  It is therefore an interesting point in the design process when the computer model begins and looks to develop both those ideas first drawn by hand and the 'spirit' of the first sketch.
We also use computer graphics on all our projects as they are able to communicate a space in the way that drawings sometimes can't.  The tracking of light and the use of animation are particularly useful.
Be it a new school building, a basement set below a garden or the study of an internal stair our design process starts with a series of sketches.  These drawings are then developed during the design process.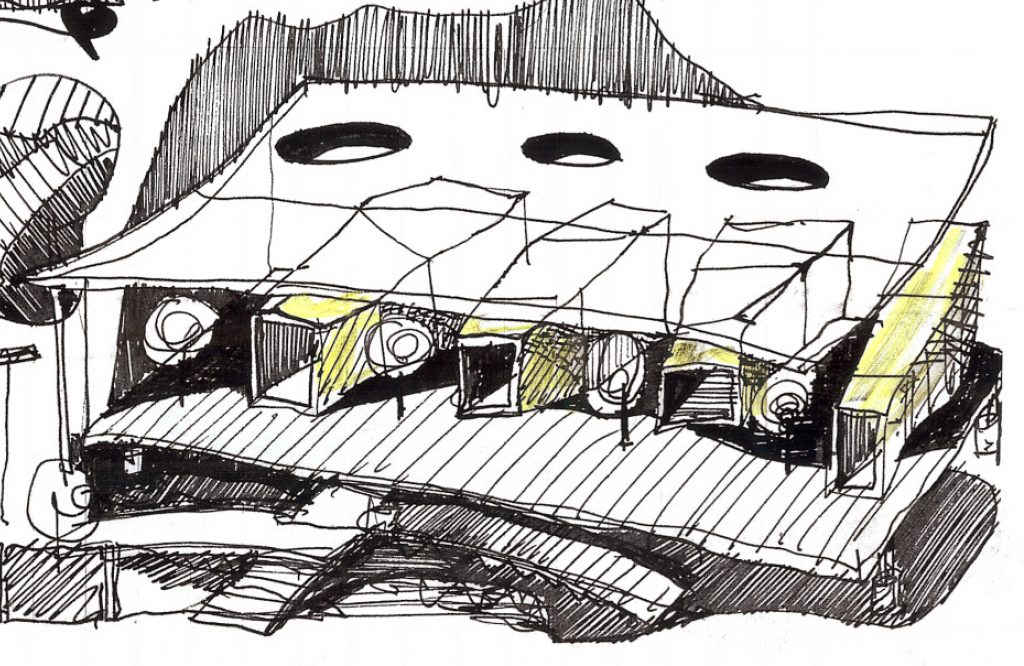 Our projects always examine how natural light can be brought into the project and how spaces can be opened up to achieve views of other rooms or of the exterior and as such we draw many sketch sections of each project and then develop these in 3 dimensions with computer models or physical models.