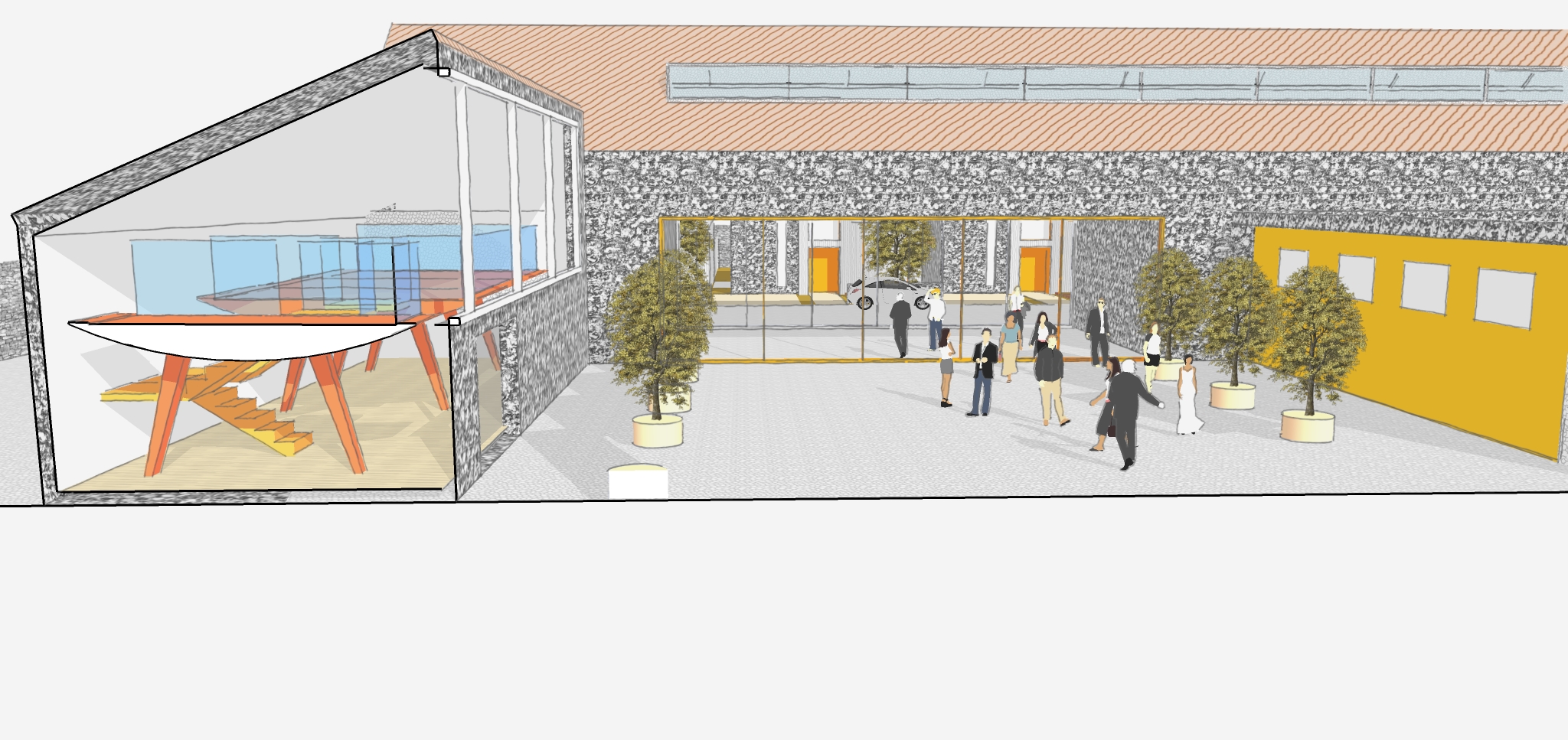 Architects in Brighton
This feasibility study in Brighton looks at the redevelopment of the old Dairy site.  The proposed scheme would see a mixed use composition of houses, office space and shops. The building forms would echo that of the existing buildings both in terms of their scale and also in the use of materials.  The proposal would ensure that a contemporary feel was brought into the scheme primarily through its use of light and the way in which traditional materials are used.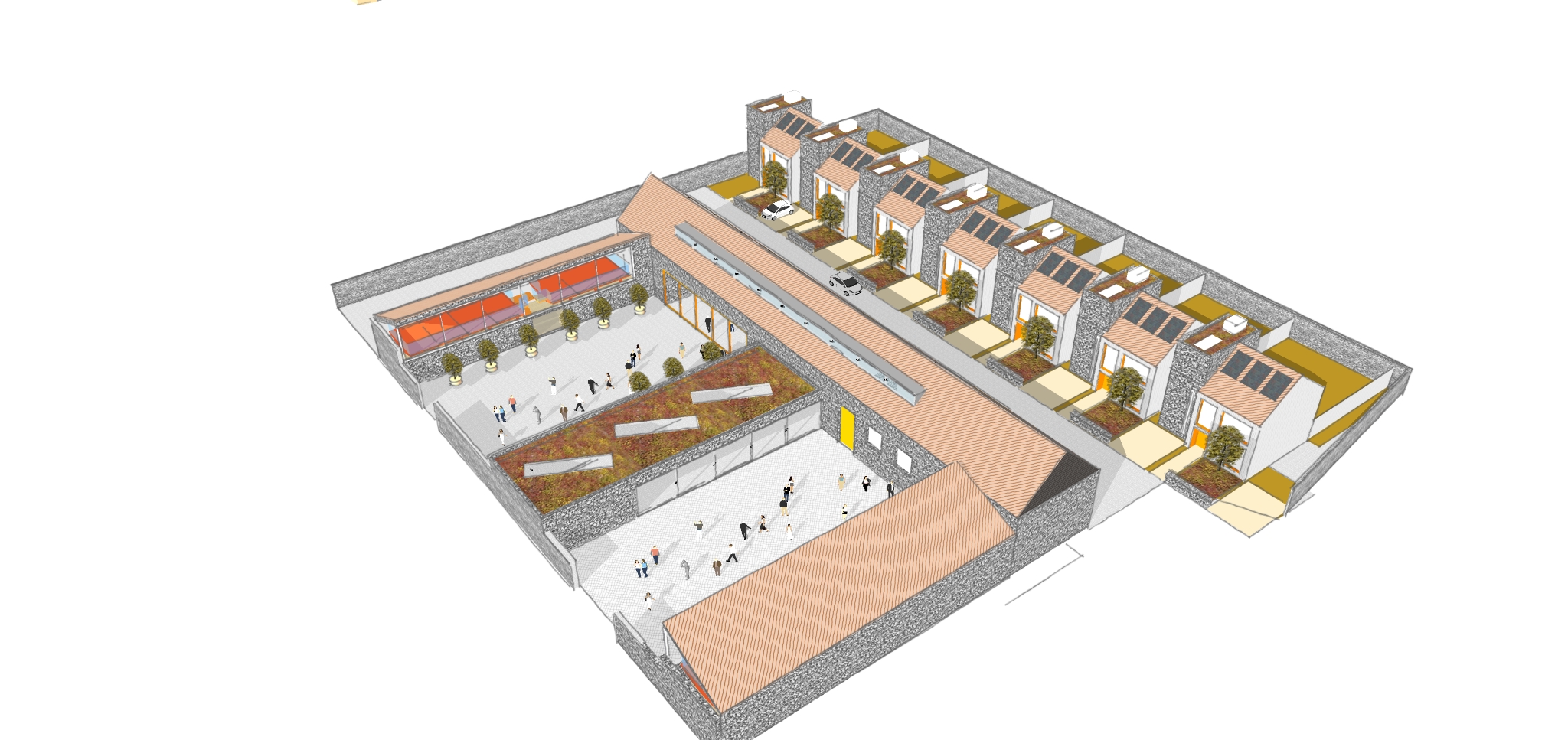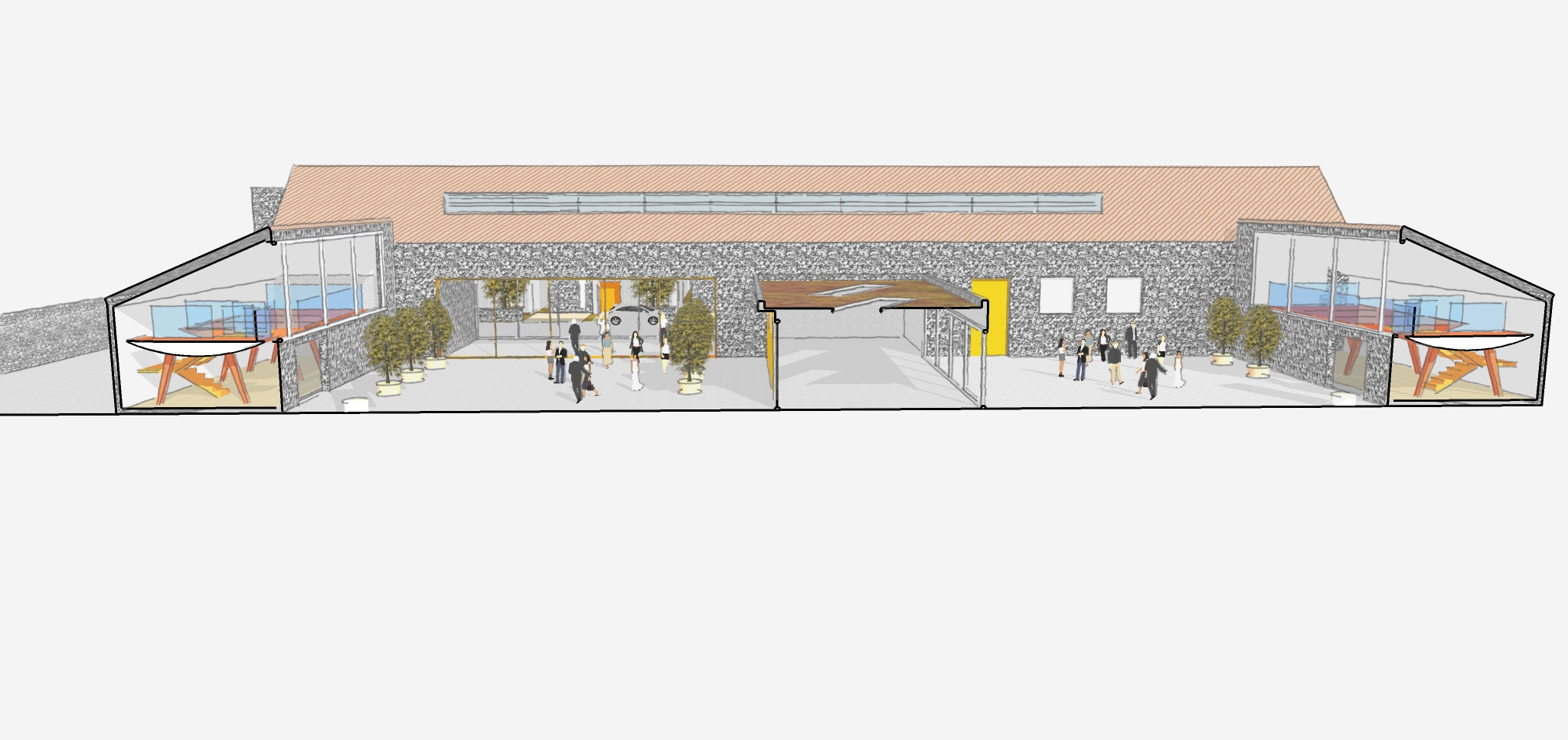 Mixed Use
The cross-section illustrated shows how the flint faced structure would provide series of shops with a free standing mezzanine level within.  The angled roof over sits above a large array of glazing ensuring that the interior is filled with daylight.  These roofs would be finished as Green sedum Roofs with feature rooflights cutting through the Sedum Roof.  To the rear of the scheme would be a new street of terraced houses.  These too would use flint detailed in a crisp way with light tubes housing the vertical circulation topped with sedum and rooflights.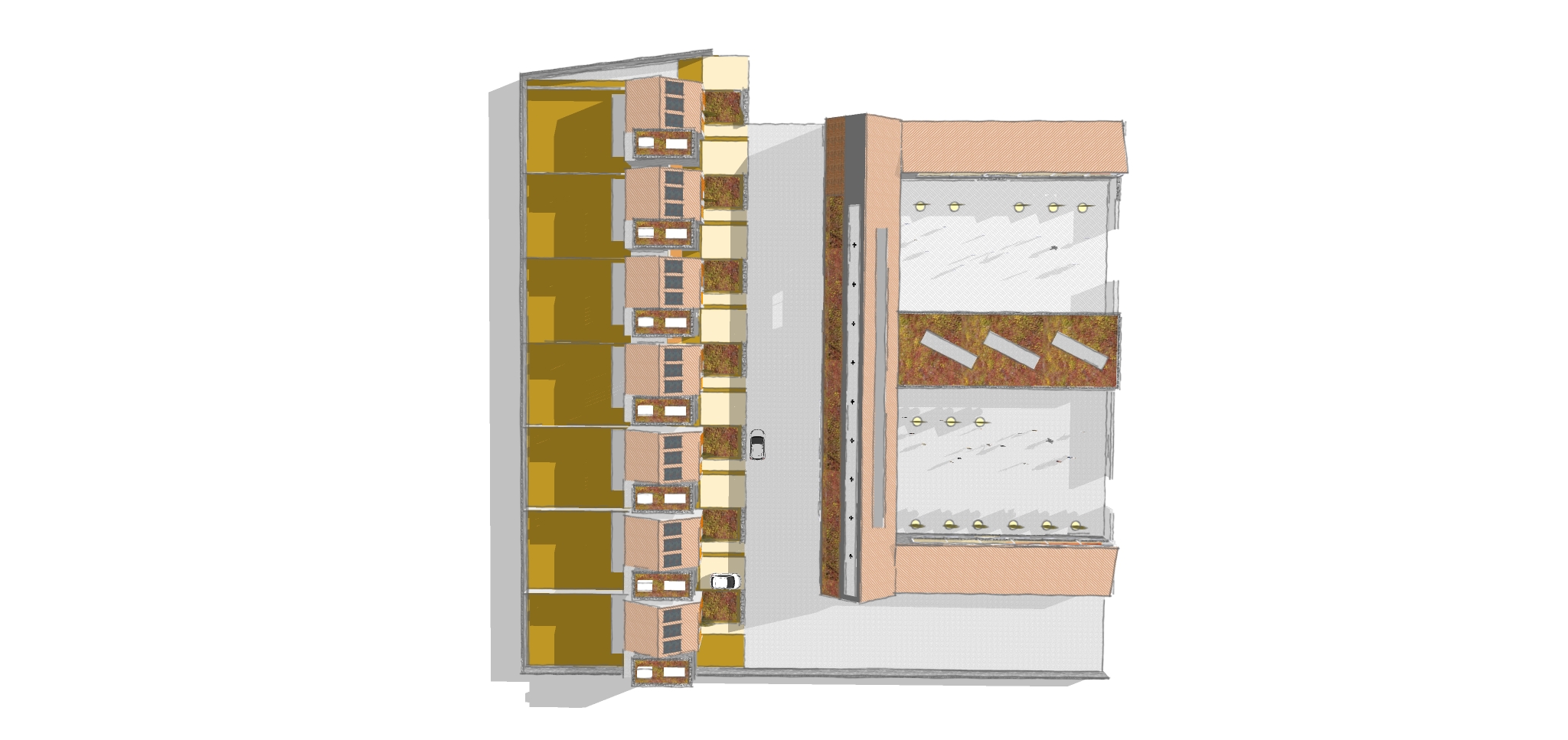 Shape Architecture – Brighton Projects