Feature Stairs to a Basement Extension
Our Fulham basement extension in St Maur Road has planning permission and we are now finalising the technical drawings set prior to going out to tender.  This period of the project looks at every part of the building design and involves us working closely with other consultants, such as Structural Engineers and Party Wall Surveyors.  The aim being to have a fully coordinated tender pack, with which we can go out to tender to four of five Contractors that we know well and seek a competitive quote for our Client.  The competitive tender process is key in ensuring value. We will look at cost and duration of the build alongside readiness to start on site.
A key part of the detailed design for the basement extension is the feature stair that links the basement to the ground floor.  Here we have taken advantage of the 3D computer model we have made as this helps both ourselves and our  Client visualise the stair from every angle and from which a better design will be achieved. As a part of the design process our Clients have shown us images of stairs they like and we have discussed the very many basement stairs we have designed.
When designing a stair for  a basement extension an important first decision is its location.  This is typically either following the location of the existing stair flights or else locating the stair in a different location where it will be a feature of the project.  Set aside like this a feature stair often sits below a glazed roof, where the stair void can then act as a lightwell.  In this instance a glass balustrade would work well in the way it reflects light. Railings can also work as they will cast an interesting rhythm of shadows.  The other opportunity for a feature stair design is its form.  There is much more potential for interesting and sculptural shapes, and this is where computer modelling comes into its own.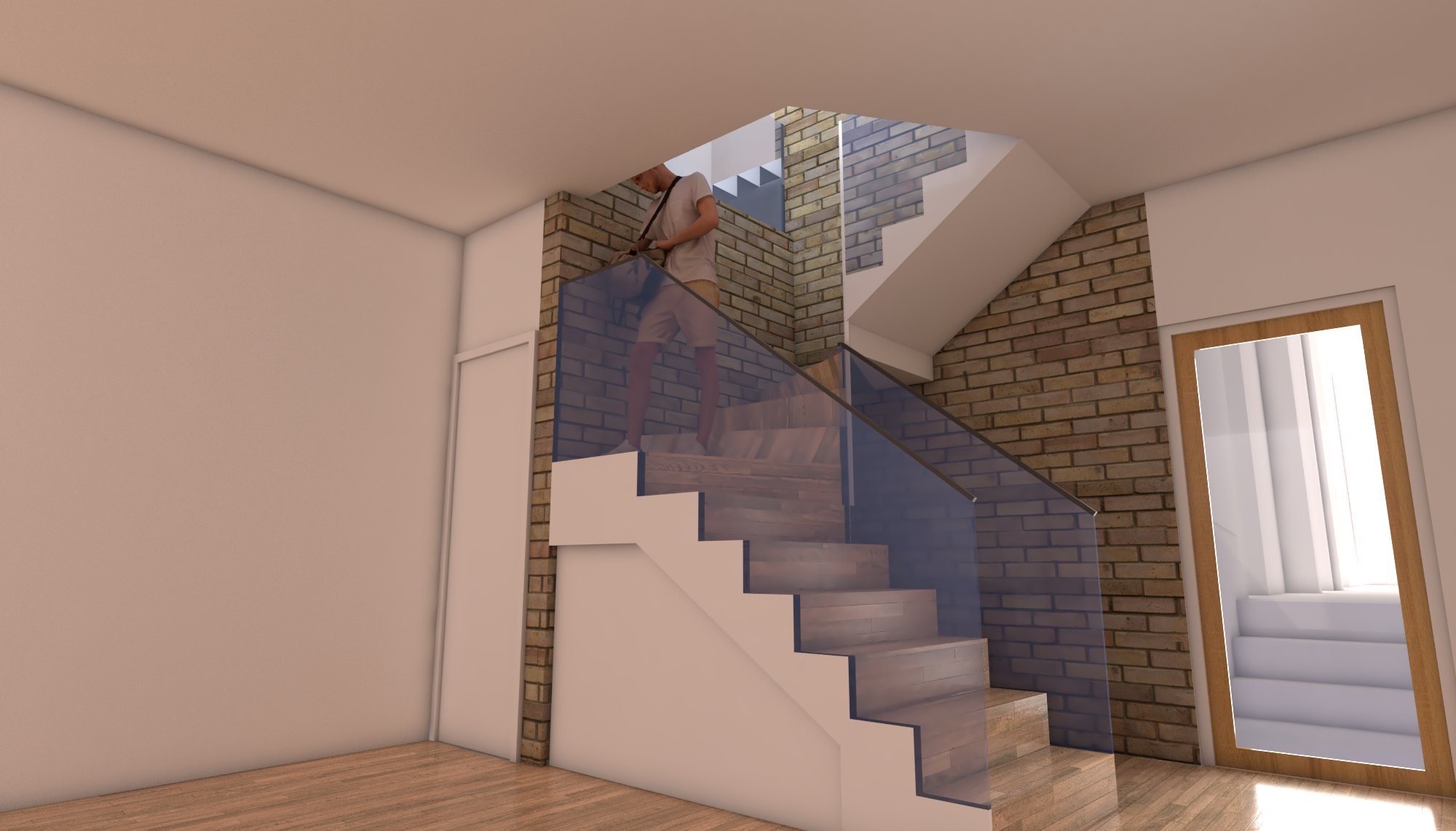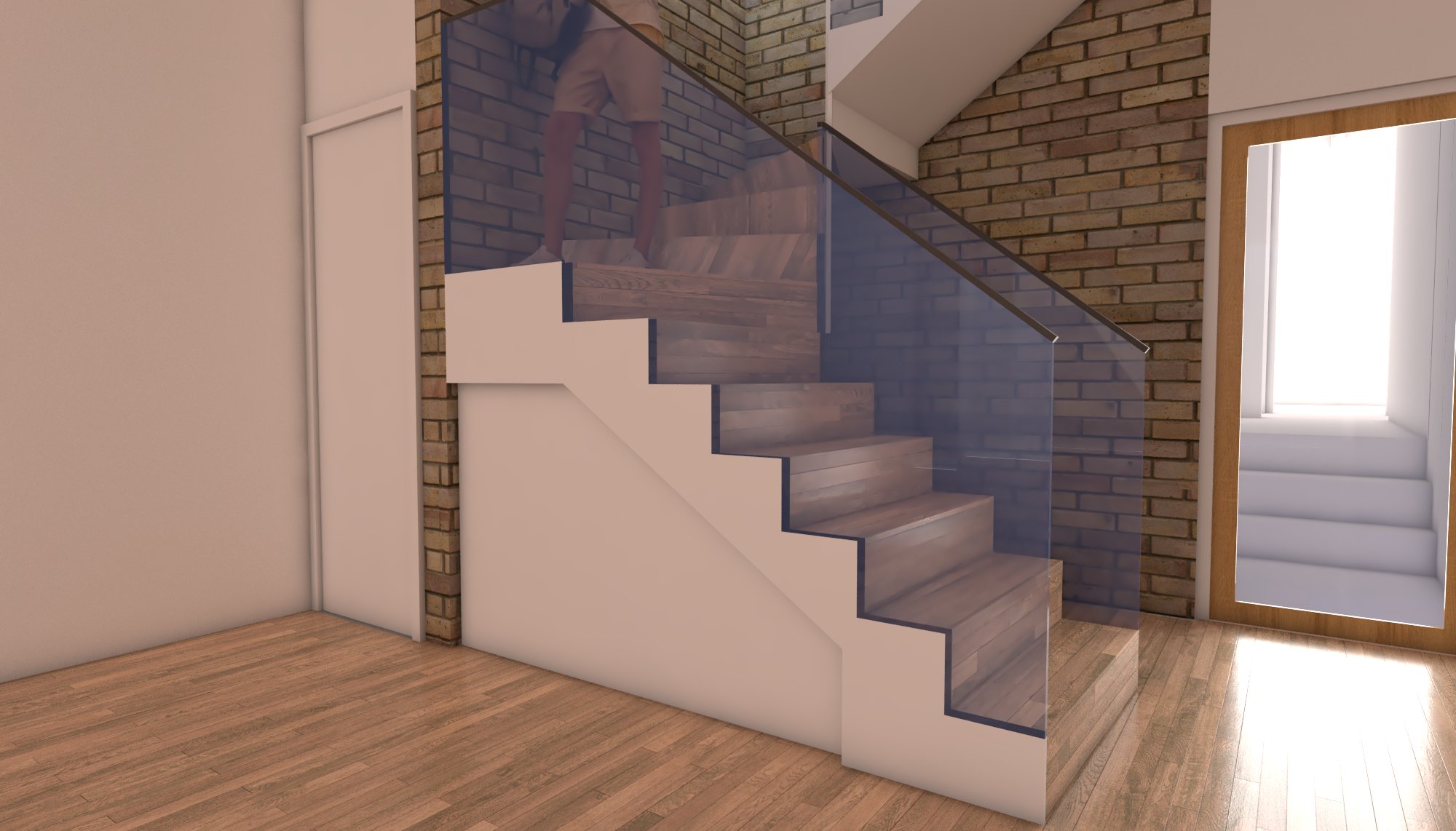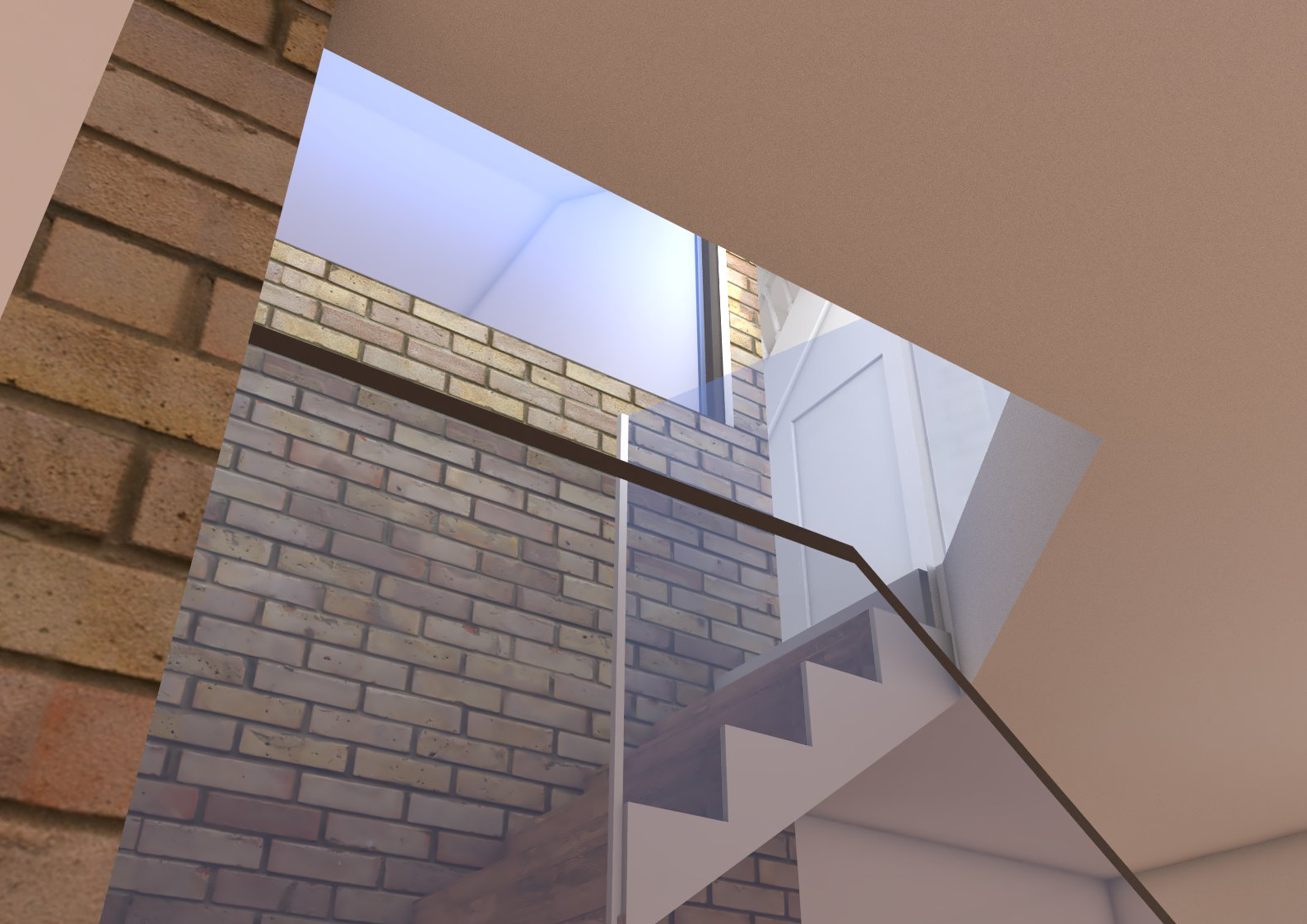 Basement Stair Ideas.
Please see below a number of basement stairs designed by Shape Architecture