London Terrace Garden
Having gained planning permission and listed building consent for landscaping the roof at the Grade 2 listed Florin Court we have produced an animation of the project which can be viewed below.
The brief for the project is to rejuvenate the terrace as an amenity for the residents of Florin Court.
A welcome project for the Shape Architecture portfolio, the project captivates the imagination by allowing residents to use a redundant, service heavy rooftop for relaxation and social events for the building.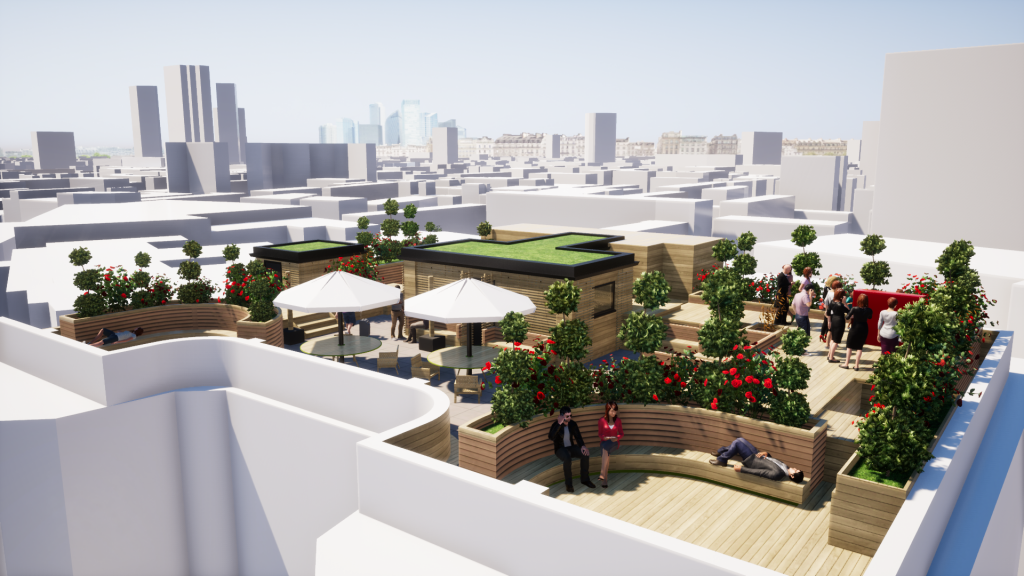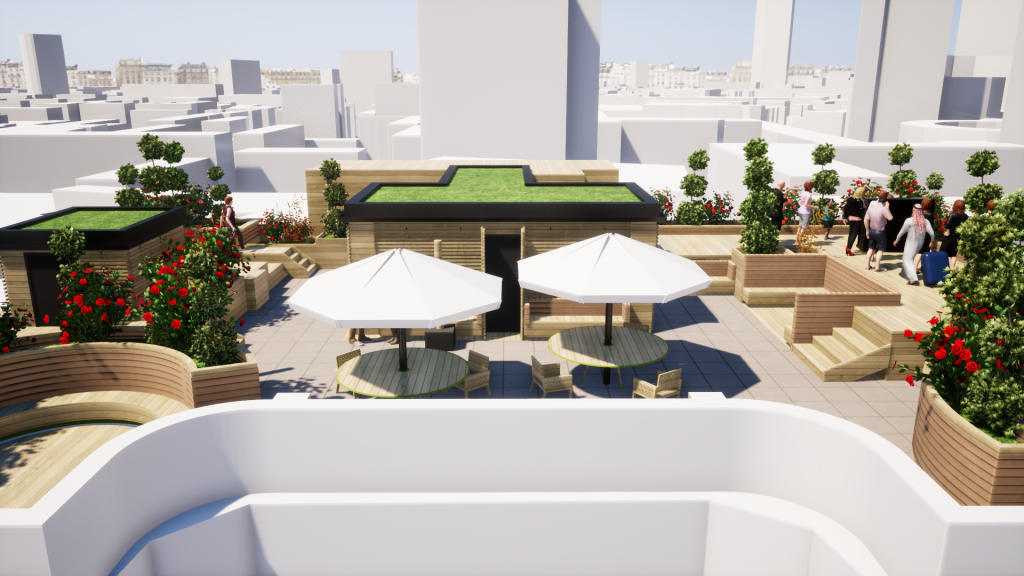 Mixed Use External Space, in the Heart of London
The initial concept was formed around the Grade II listed building's footprint, which is curved on the front elevation. working around this, the planters were formed in curves with seating interspersed. The result was a culmination of smaller spaces as well as an elevated large space. The design incorporates several distinct areas including a herb garden, social space and yoga platform. Each area offers a variation in form, material and vegetation.
The two large areas consist of a raised platform for yoga activities as well as a lower terrace for seating. Smaller spaces are formed around the benched areas and these allow for quieter moments overlooking the cityscape. All is created from a limited palette of materials and mostly it is the use of timber that forms a series of planters and seats.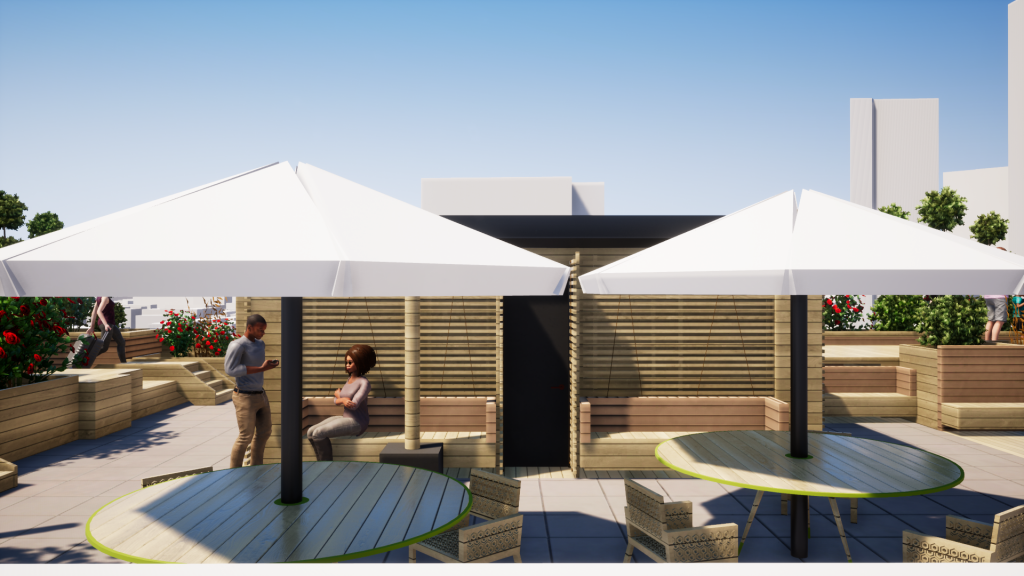 Planning Success
This project was enjoyable to work through and the feeling of fun and adventure comes through in the design. Due to the building's character and listing, the planning process was thorough. The result has given life to an underused external area overlooking the London skyline and is one Shape Architecture are proud to be involved with.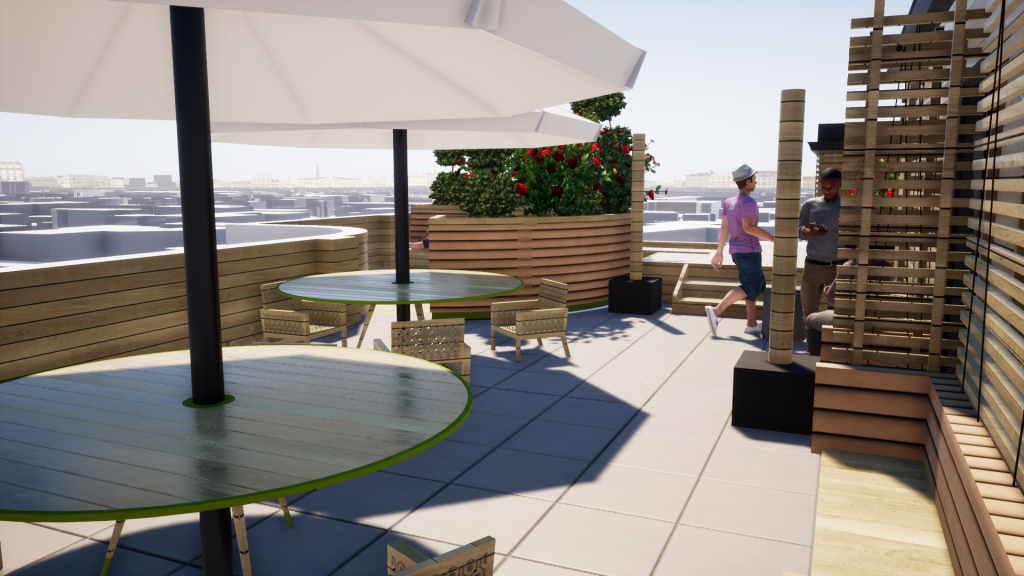 London Skyline Architecture
The design takes advantage of the setting of Florin Court and all the views of London, including St. Pauls Cathedral that the rooftop setting offers. A number of seating areas provide excellent opportunities to take in the panorama.