Shape Architecture is very pleased to have been selected to undertake design work to roof of the Grade 2 listed Florin court.
Giving onto Charterhouse Square in London, Florin Court is a beautiful Art Deco block of apartments.
Our brief has been to create a landscape to be used by all on the existing flat roof currently divided up by services and various other structures.  It is in this context that we have set about designing a series of spaces that enable the residents to enjoy the wonderful views of the London Skyline that the building enjoys.
We have looked to design a proposal that creates a series of several zones and does so by the repeated use of a range of components.
The zones consist of a herb garden, a social space and a quiet sitting area, each containing components best suited to the desired use. The components include timber planters – some of which serve as balustrading around the edge of the roof and additional sitting; metal planters placed offer the existing roof service structures and a variety of seating options.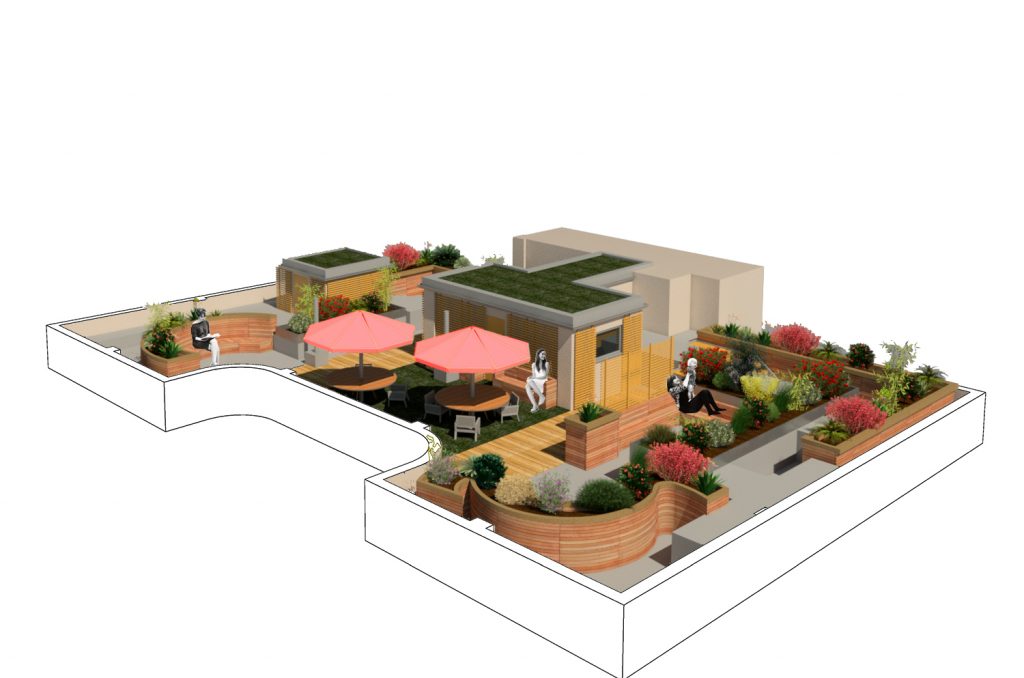 We are exploring the design in a range of 3D graphics so as best to communicate the design to a diverse client group and also take advantage of the opportunities that such an interesting project presents