16 Fulham Basements Part 03
Here we list the last in our series of Fulham basement projects taking us up to basement number 15, our project at Beauclerc Road.
Fulham Basement Extension 011
Munster Road Fulham SW6
This project involved developing a cellar into a basement below a ground floor flat as well as open plan living and dining space at the rear onto a garden. The new basement offered a gym and study area. Care was taken with the front elements of the basement as the building was directly off a foot way. Further consideration was given to service runs which is often common in these circumstances with Victorian cellar developments.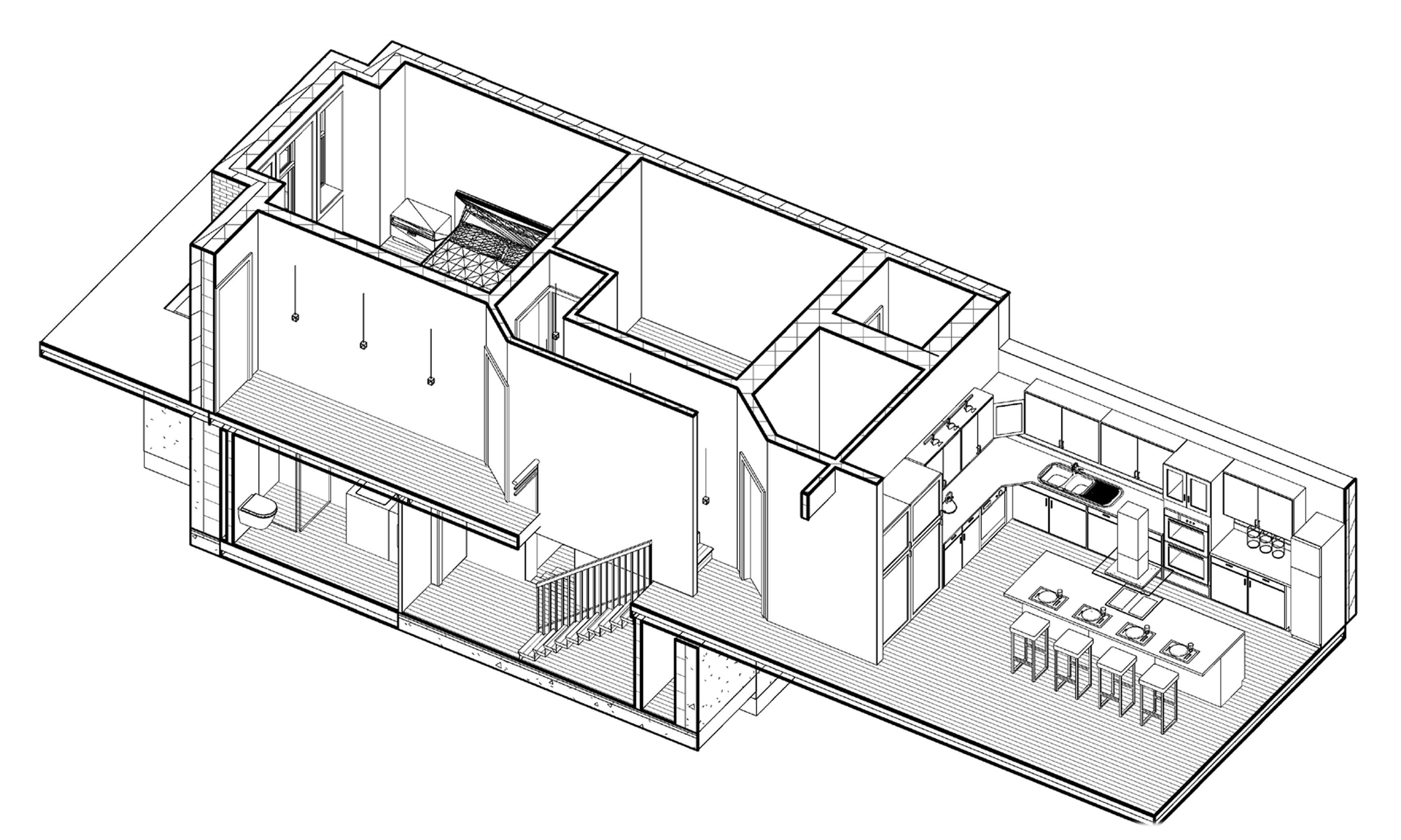 Fulham Basement Extension 012
Finlay Street 02 Fulham SW6
With this project, the first step is taking the initial L-Shaped Victorian footprint and resolving ground the ground floor plan to a rectangle at the party wall. The additional width creates the right environment for a good size Kitchen and Dining space. Further to this, the new construction can be extended further from the existing back addition, following the London Borough of Hammersmith and Fulham Planning Policy.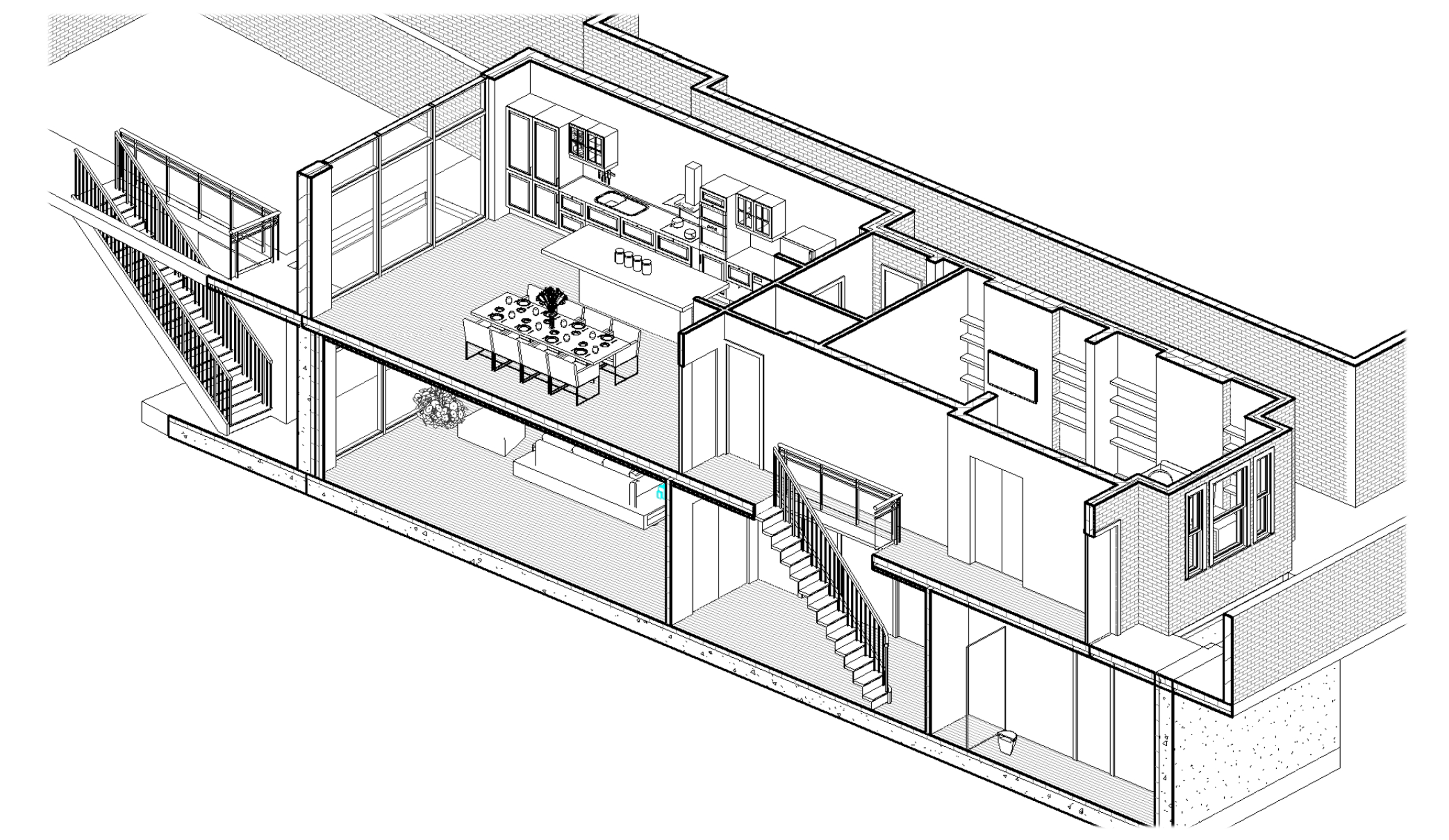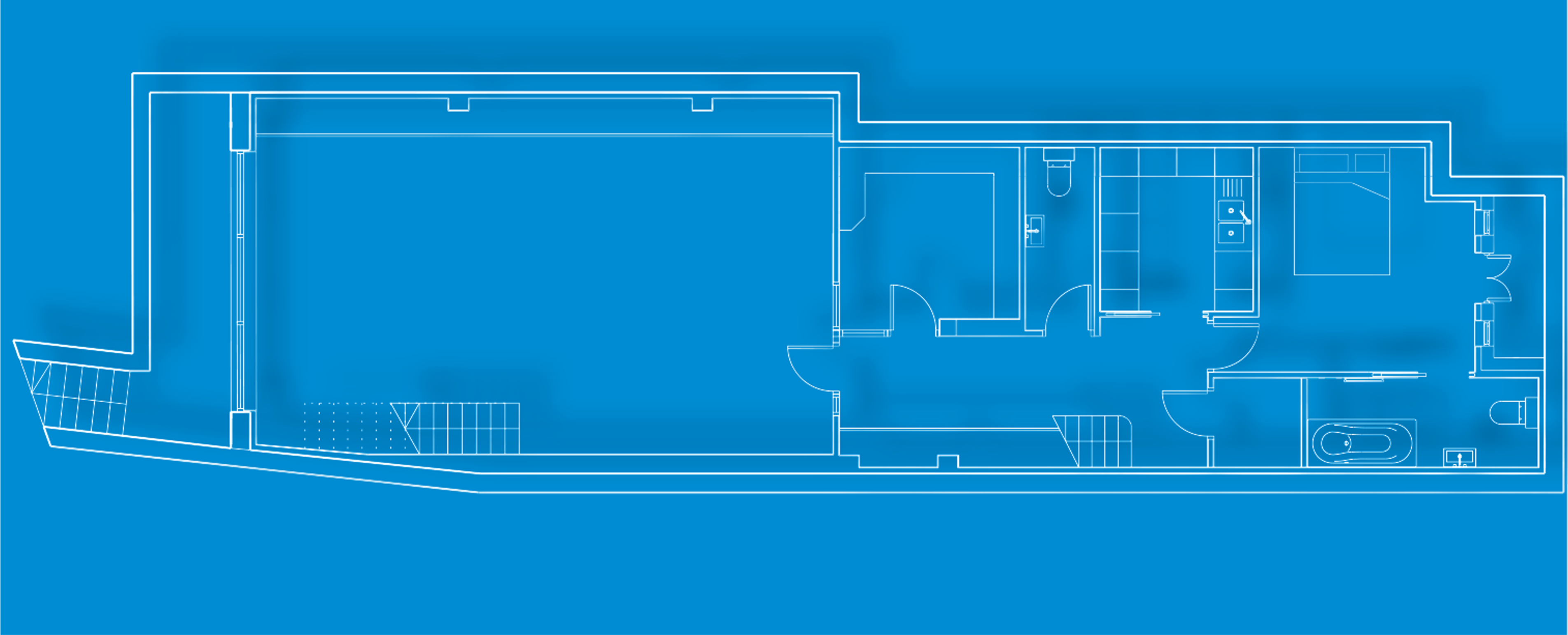 Fulham Basement Extension 013
Inglethorpe Road Fulham SW6
Amongst our fifteen basement extensions in Fulham, this project is distinct in its design. Its difference lies in the way in which space that is usually given over to the rear lightwell is in this instance used as internal space to increase the basement footprint. This alteration creates a distinct feature within the basement. In a striking way, the issues of natural light and ventilation are dealt with through openable glazed elements. The basement extension thus benefits from a dramatic focal point and an increase in floor area.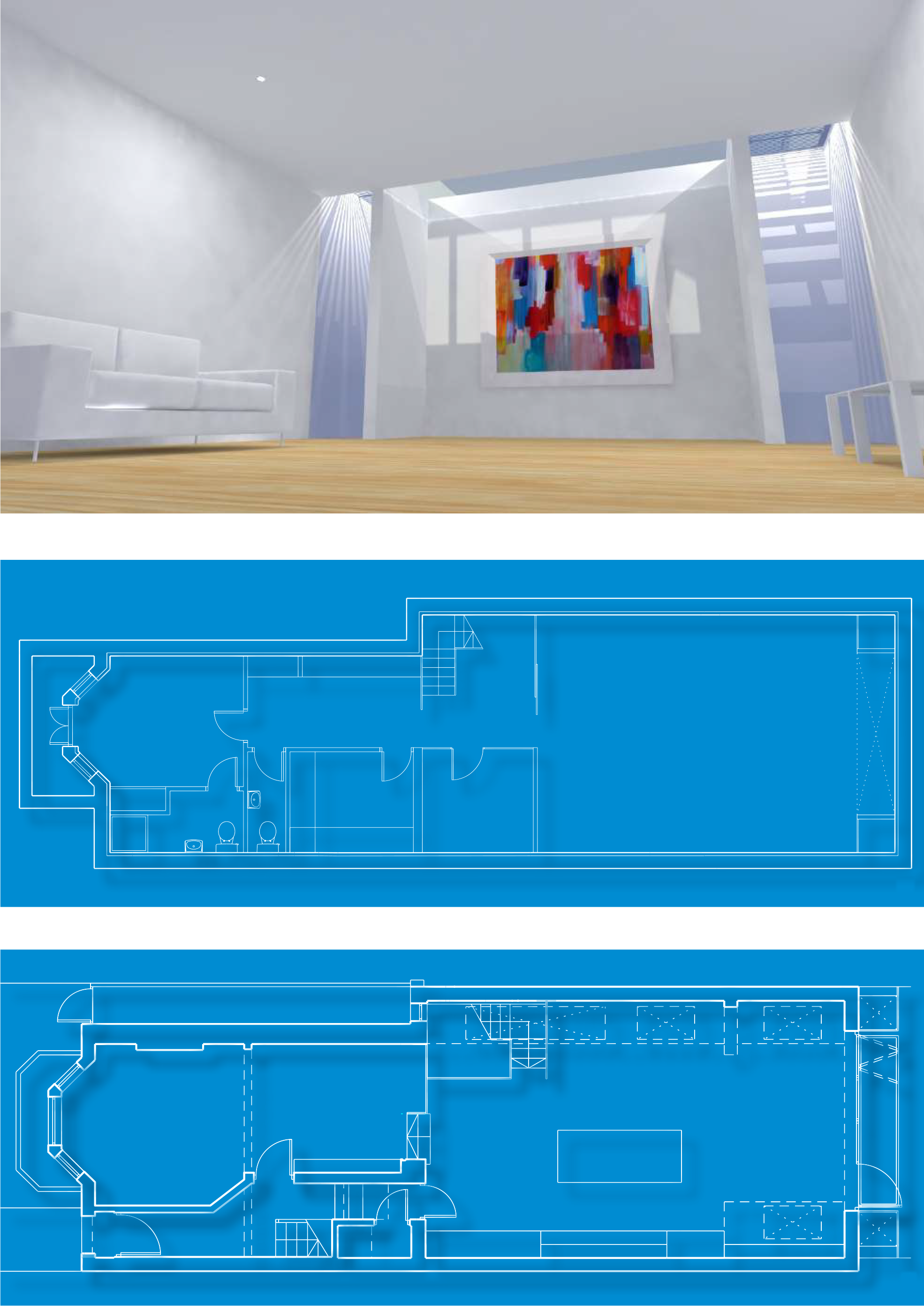 Fulham Basement Extension 014
St. Dunstans Road Fulham SW6
The brief set out by the client was to design a light bright contemporary house with the basement well integrated into the property and with the garden too. Our project at Hurlingham road influenced a number of the Clients thoughts and particularly the use of a glass box that extends into the garden and houses the basement stair. In this way every time you go between basement and ground floor you do so in an elegant glass structure sat in the garden in all weathers.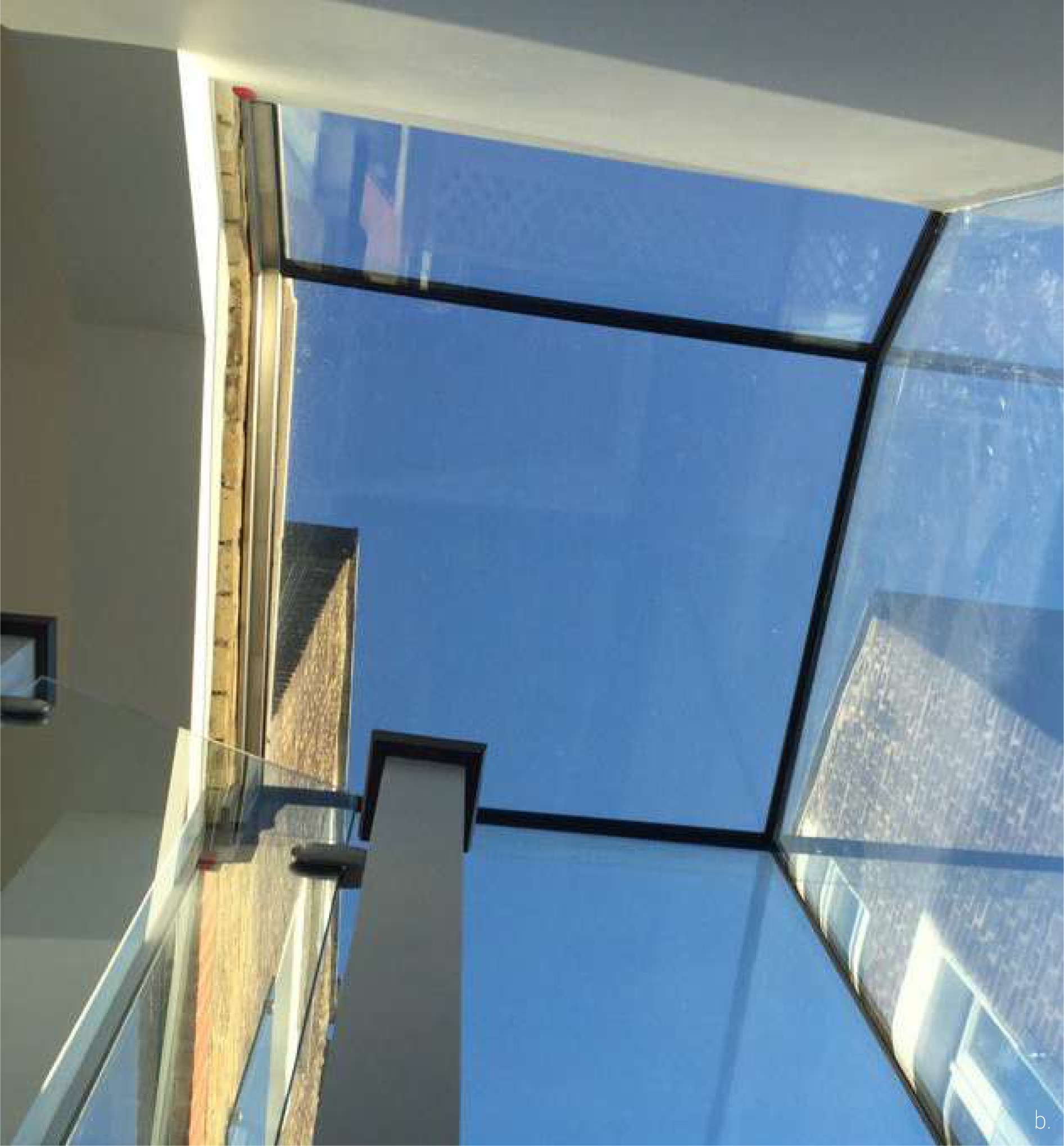 Fulham Basement Extension 015
Beauclerc Road Fulham SW6
Our basement extension in Beauclerc Road is particularly successful in the achieving a sense of space and openness at Basement level. Whilst the new stair is a simple and elegant extension of the existing flight, the basement corridor is wider than normal and at its end are a series of glazed doors and screens allowing views into the family room. This considered and elegant composition of elements and materials is repeated throughout the project and underpins its success.