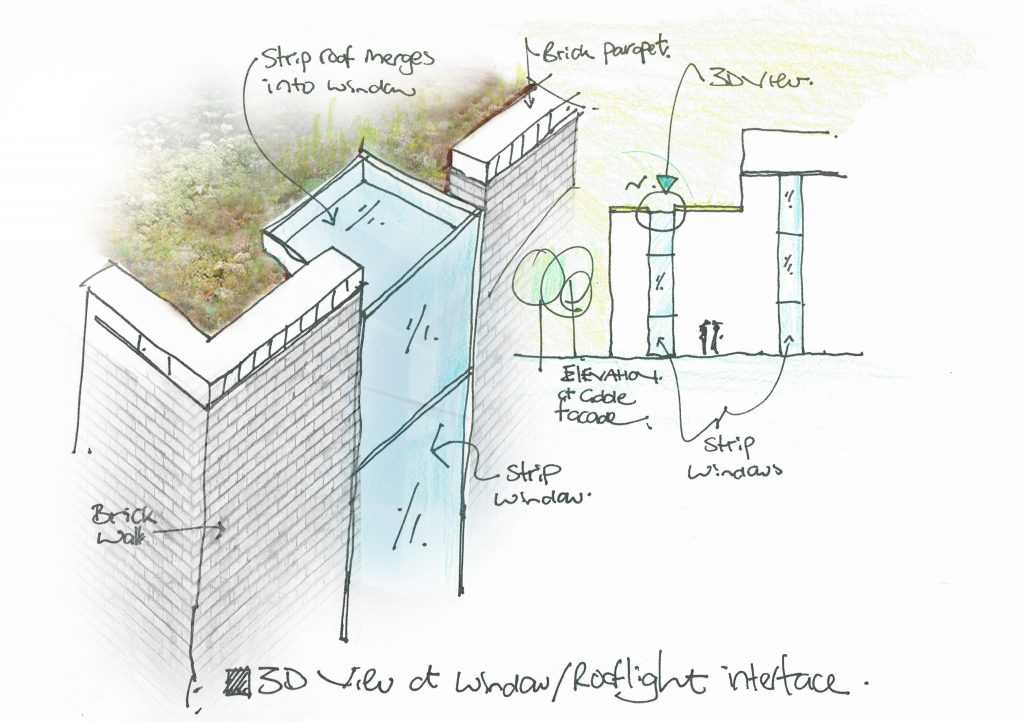 Fulham Planning Success
Shape Architecture has received planning approval for a Fulham basement extension in Melrose Gardens.  The project is a contemporary design with many interesting features and represents our 16th planning permission for a basement extension in Fulham.
A key feature of the project is the elevational treatment.  Long strip window openings to the flank wall serve to flood the middle of the building at every floor level with natural light.  Behind the largest of these windows is the feature stair to the property.  This helps, through the stair void, to bring light and views still further into the interior.
As large window openings on side elevations can be planning sensitive, these windows were submitted as a separate planning application.
Having met the planning officer on site we were able to discuss the benefits to both the appearance of the facade and quality of space internally and in addition the way in which consideration had been given to issues of overlooking and how these contemporary features sit in the streetscape.  It was on this basis that planning permission was granted.
Working as architects in Fulham this project is an important addition to our portfolio
Several other of the design features follow on from our previous projects such as the omission of a rear light-well in favour of a fixed glass panel to maximise internal floor area.  We had previously been awarded planning approval in another Fulham basement in Inglethorpe road for a similar design. Flooded with light from the glass above these basement rooms provide an excellent quality of space.
16th Fulham Basement
Having such a large portfolio of Fulham basement projects and all other types of residential development in the borough enables Shape Architecture to offer broad and well informed advice to all our clients.  Such advice further benefits from our large portfolio of private residential work throughout many other London Boroughs.
In addition we are able to draw on over twenty years of experience in designing and constructing sustainable buildings alongside the Eco refurbishment of existing housing stock.
If you are considering a basement extension in Fulham or any other type of residential project please feel free to contact our practice for an initial discussion.  We are always happy to visit you at your property to discuss a potential project and make no charge for this visit.