Kensington Mews Basement Project
Our Mews basement extension in Kensington continues to progress on site. As the excavation continues with the casting of the first stage of concrete pins, the volume of the space being created is becoming evident.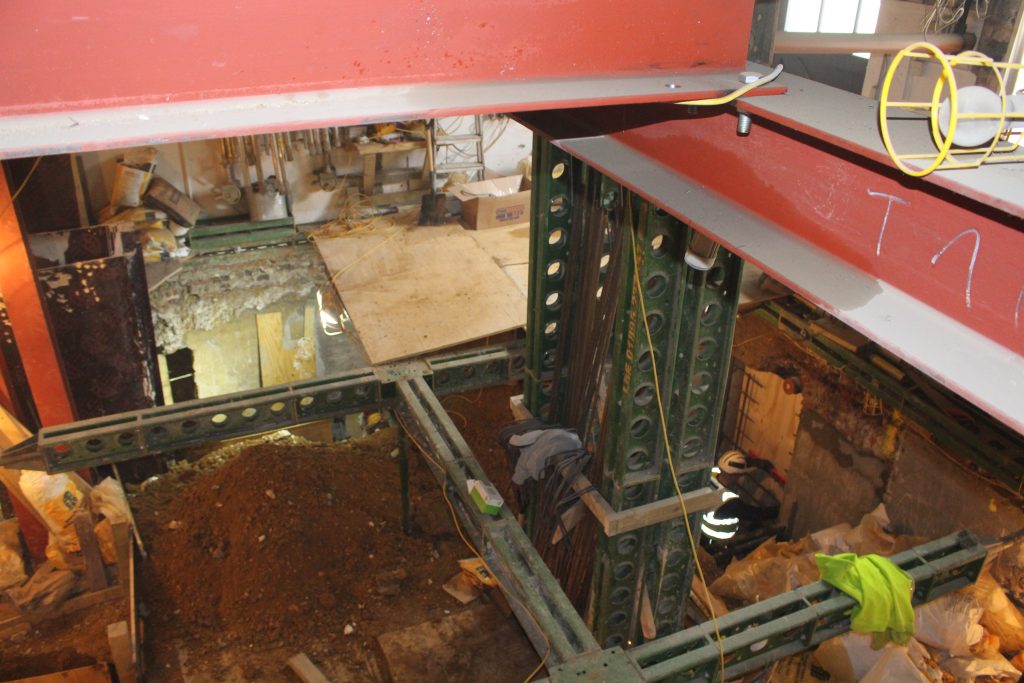 Basement Architects
In advance of this stage of work, the De-Watering specialists will arrive on site to locate their equipment. This is necessary as the excavation breaks through the level of the water table. In order to continue excavation, pumping out of the water is required. Only when this is implemented will the Contractor be able to progress with his works.
A key activity has been the close liaison between all parties in respect of facilitating the de-watering activities on-site amidst the extensive temporary steelwork that is in-situ to keep the building in place. The value of a design team and Contractor who know each other well is evident. In these situations experience is not just key, it is essential. With a large portfolio of London basement extensions and valuable experience, Shape Architecture has a wealth of knowledge that has been invaluable in this project as well as many other similar basement projects across Kensington and West London.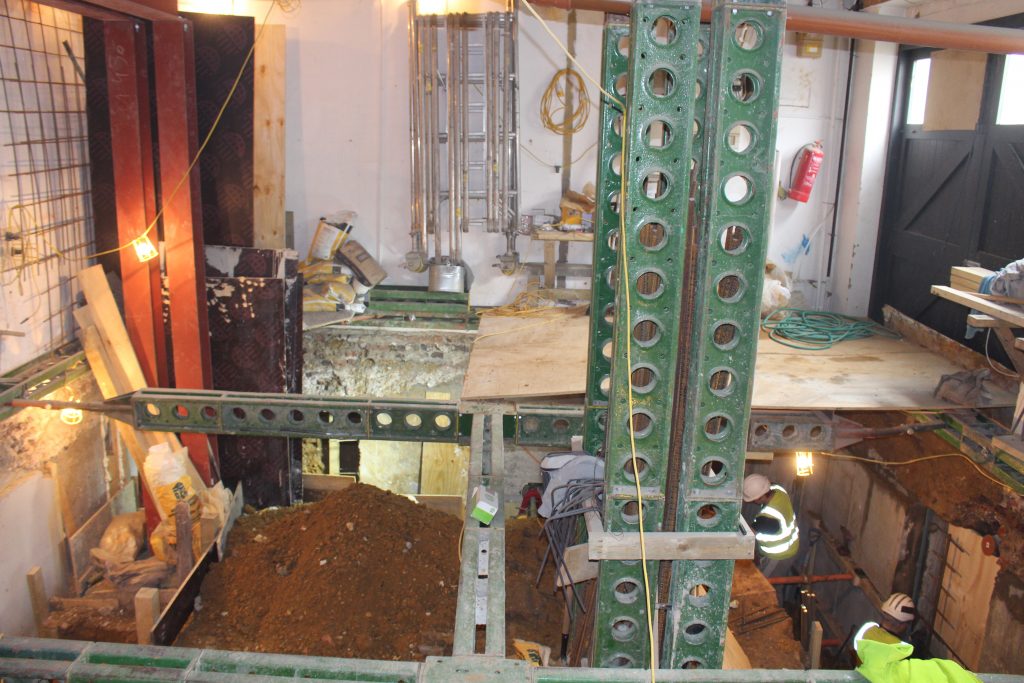 Background activities have also included the detailed production of all waterproof details and discussion both with the Main Contractor, his sub-contractor and the company that provides the waterproof membranes. All these activities are carefully explained and discussed with our Client to ensure clear communication is maintained. All these elements have made for a challenging but exciting project which should see a Kensington mews property completely transformed with the addition of a new basement and full internal refurbishment.