Natural Light
Shape Architecture's work, whether private residential, community or school projects is characterised by the use of natural light.  Instrumental in achieving light filled spaces and the connection between the inside and outside is the use of rooflights which this article explores.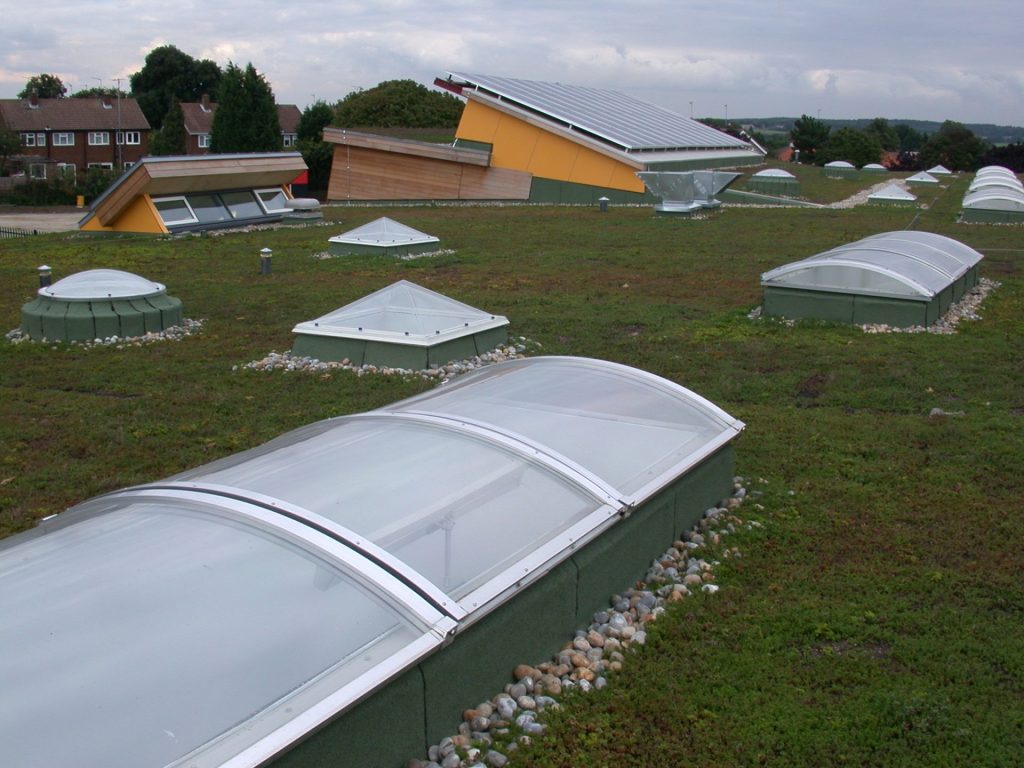 Rooflights
We have used a vast range of rooflight in many locations, which vary in size and type. Set within sedum or rubble roofs, we have used very simple rooflights and the aesthetic of the building has benefited from the contrast between the crisp manufactured look of the rooflight set against the aesthetic of a natural roof.  At our community project in Hammersmith the rooflight is a typical type that performs well enough, but set within the rubble looks very good and the impact to the meeting room below is appreciable.  The same is to be said of the rooflights in the sedum roof at Anthony Roper school or the very many in the sedum roof at the school project in Bexley.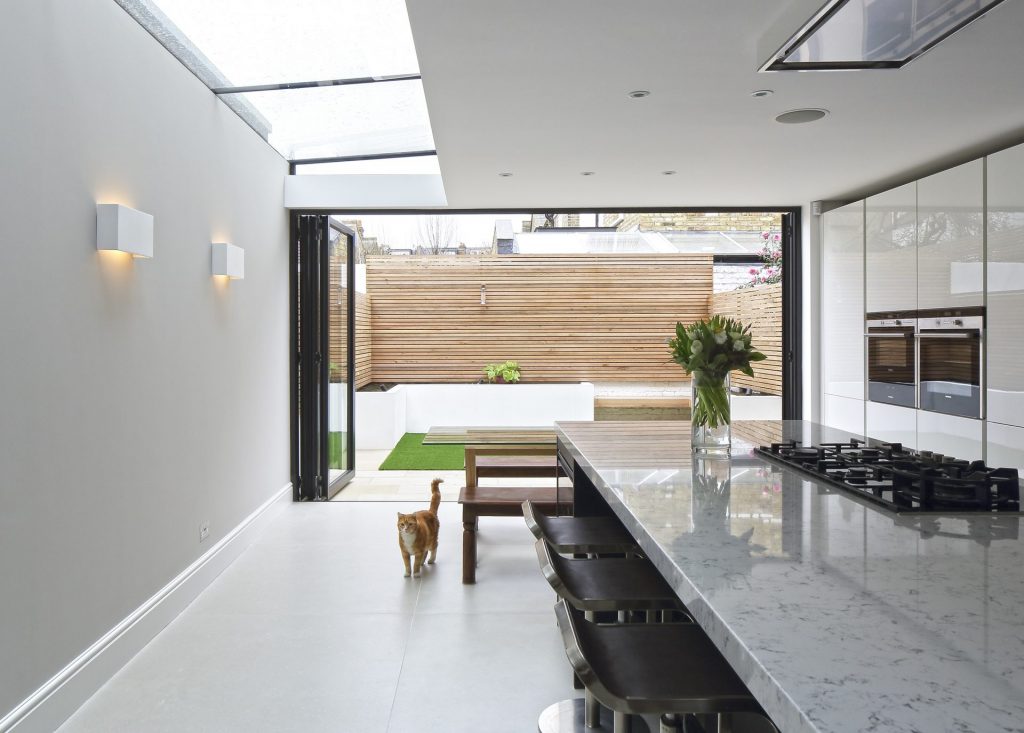 Rooflights in Residential Projects
In very many residential projects the use of the rooflight has had a significant impact on the quality of the internal space.  Large format rooflights have worked very well in rear extensions and side extensions too.  A side infill extension benefits greatly from the entire roof being set in glass or a long linear rooflight.  In several basement extensions we have located the basement stair below an extension and set a large rooflight over the stair.  In this way one can walk up from the basement and see the sky and if set in the middle of the basement then natural light and ventilation can be brought down to the basement level.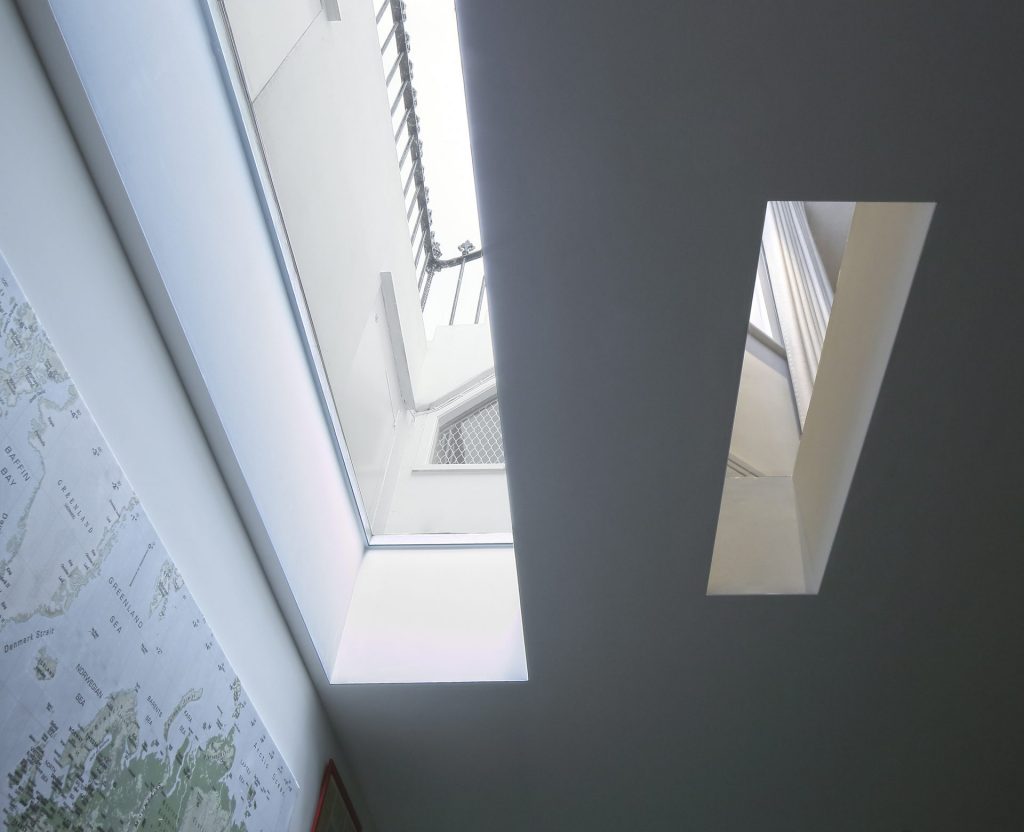 Light shafts in Residential Projects
In our residential project in Hastings which saw a house previously divided into two flats returned to a single dwelling, we faced the challenge of bringing light into the lower ground floor level.  The solution was to form a linear rooflight to the side extension. This then linked to a continuous void which terminated in the ceiling over the lower ground floor and brought natural light into this space. Much like a sun tube.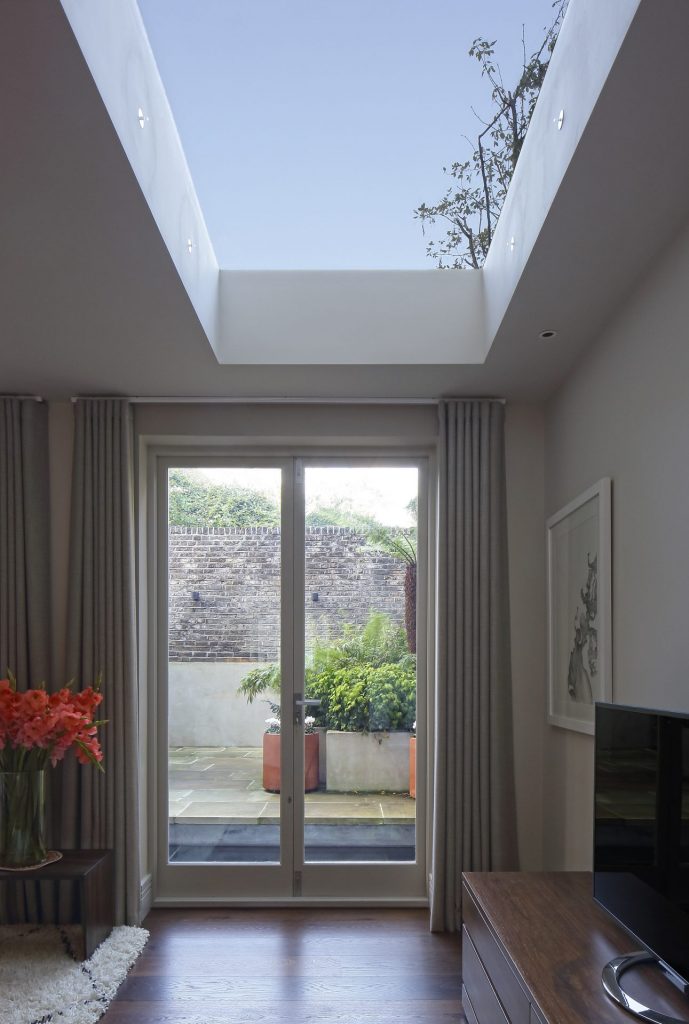 Structural Glass Panels in Residential Projects
In a number of our basement projects we have used structural glass panels set in the paved area above the basement.  These then allow people to walk over them and are successful in bringing light into the space. In a project in Chelsea we incorporated one external and one internal glass platform around a bay window which provided much light and visual interest.