New Fulham Side Return Extension
Shape Architecture has been appointed for another side extension in Fulham in Ewald Road.  This follows our recent granting of planning permission for a side infill extension in Gastein Road, Fulham.
Extensions should transform a space and side infill extensions do this very effectively.  The additional floor space coupled with the opportunity to flood the interior with light via a glazed roof are key elements in transforming a ground floor kitchen and dining space and side extensions do this very well.  Taken further as a wrap around extension a significant transformation can be created.  Nearby we are working on a wrap around extension in Winchester road.  Here the impact on the interior is dramatic
For this new side infill extension in Ewald Road the architect running the project is the same one who is  working on our Gastein Road project.  This ensures our client benefits from very relevant experience.  It is this architect who will aksi carry out the measured survey.  This typically means at a very early stage the design choices are being discussed.  We also carry out our own surveys as this enables us to gain an understanding of the property most quickly.
Fulham Architects
If you have a side extension or wrap around extension in Fulham that you would like to discuss please feel free to contact us at Shape Architecture.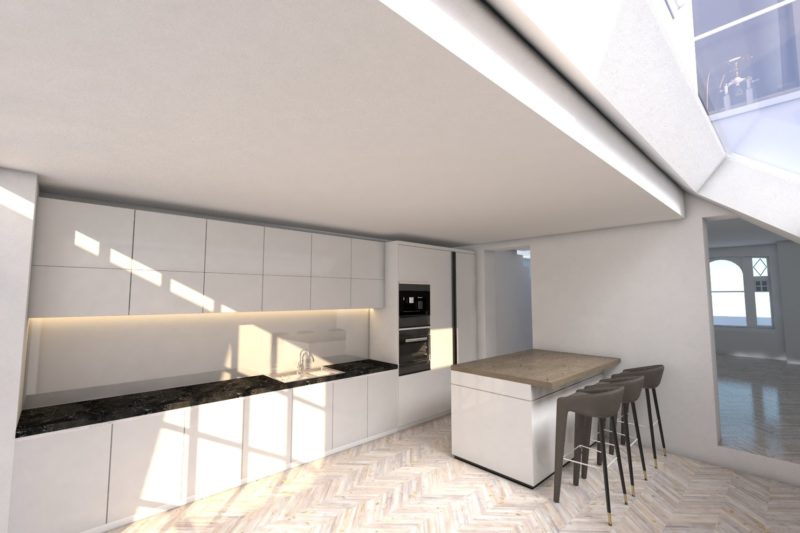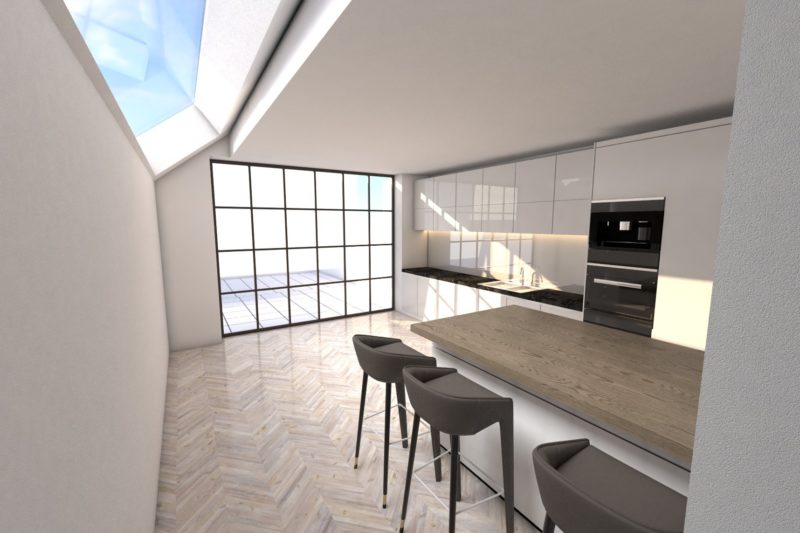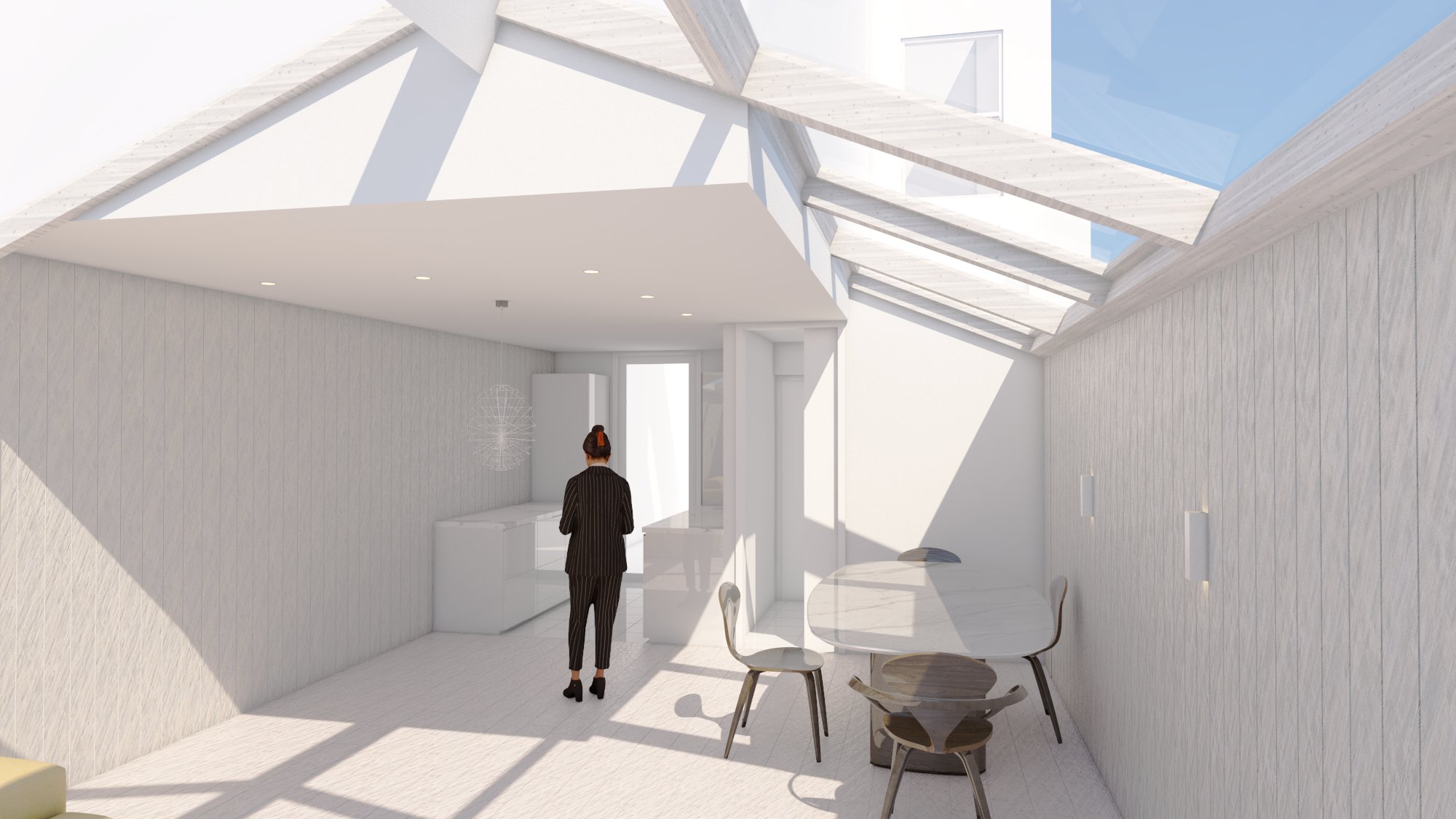 Click the thumbnails below to link to our projects mentioned above