Knivet Road
Fulham
Private Residential
This project in Fulham addresses the whole house. The ground floor has been opened up such that on opening the front door views into the kitchen and courtyard garden beyond are visible.
The Existing stair flight was removed, and open risers installed to allow views through. A rear extension was added to further develop the kitchen and dining room with large format glazing onto the garden. A large rooflight in the new flat roof also ensures the interior is filled with daylight and sunlight and views of the garden abound.
Our Client at Knivet Road writes:
Shape designed and project managed an extension to our kitchen/diner and the renovation of the rest of our terraced house in Fulham. Jason Wren of Shape expertly guided us through planning and design stages and ran a tender to select an excellent building contractor. As with any building project on an old building, problems and opportunities arose in the course of the work. Jason was able to provide workable and realistic solutions to the problems and helped us find creative options to take advantage of opportunities as they arose. Jason and Shape took a pragmatic approach to the project that enabled us to feel we had designed our ideal house with his professional help. We always felt confident in the professionalism of his advice and experience. We are glad we appointed an architect and we felt their services were an excellent investment. The result is a delightful home that we already enjoy living in.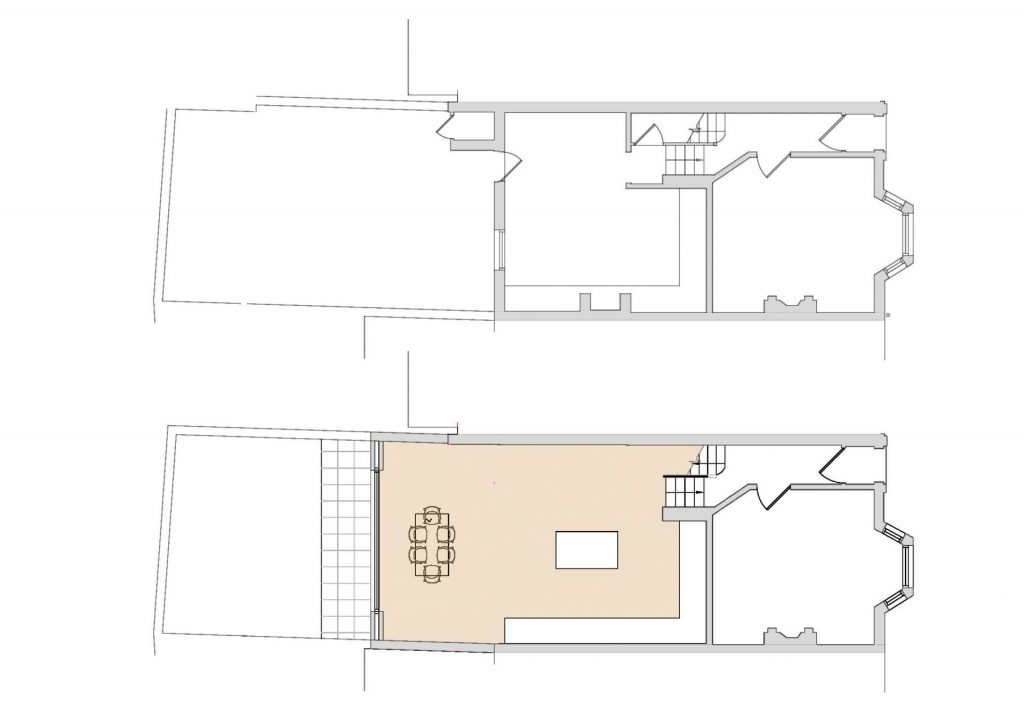 A complete re-design
In the same way that the garden level has been opened so has the top floor.  Here the floor of the loft was removed over the master bedroom to create a larger volume where the roof form is visible. This also gives the opportunity to install two rooflights to bring much more daylight into the interior.
Throughout the house new bathrooms and en-suites were created working with the interior designers NV Interiors.