Shape Architecture Residential Architects
Over the last week Shape Architecture has had a further three planning applications approved.  They form a good comparison as each is quote similar albeit in differing locations and all represent common forms of extension and development of private houses and flats.  The permissions are for properties in Wimbledon, Wandsworth and Hove.
Each shows how an existing ground floor can be opened up into a light bright contemporary space with better access to garden spaces.  
Architects in Wandsworth
In Wandsworth, planning permission has been granted for a large kitchen dining space alongside the reworking of the interior to create two good size bedrooms each with en-suite.  In addition a small courtyard was created to which one of the bedrooms gives onto.  This project is for the re-working of a ground floor flat.
Architects in Wimbledon
In Wimbledon, planning permission has been granted for a large open kitchen dining space to a house where we are also working throughout, to create a more contemporary dwelling.  Side access is maintained to the garden.  A second route from the reception room to the kitchen dining space is formed with an elegant glass door, allowing glimpses of the garden beyond.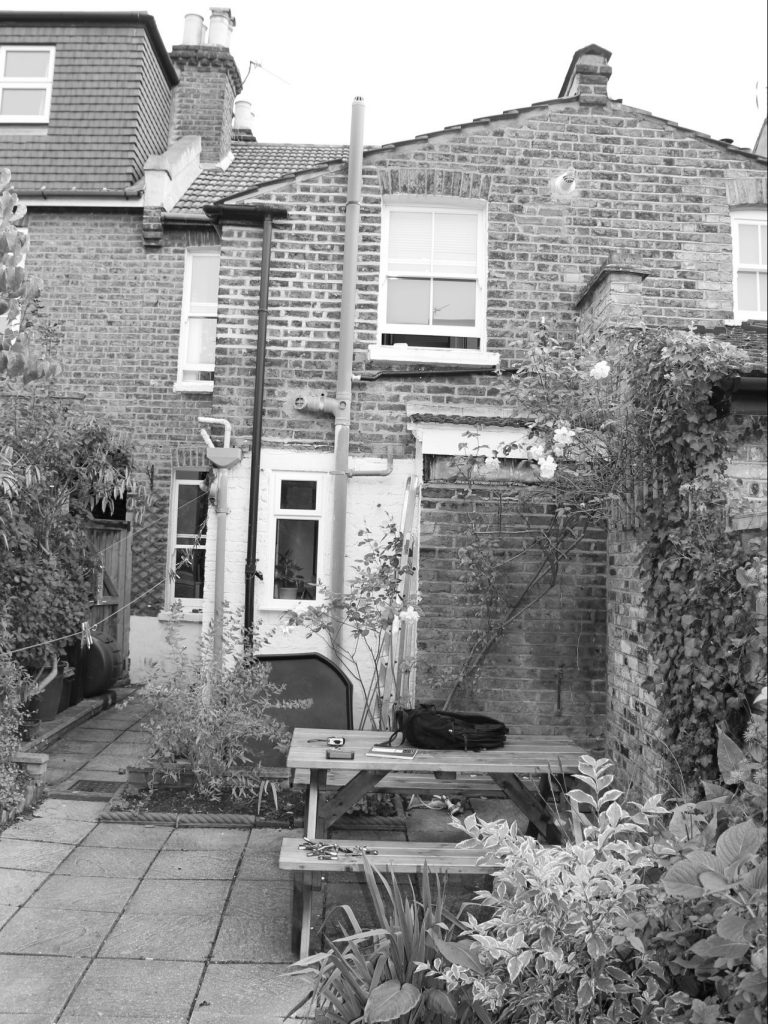 Existing rear of Wimbledon property
Architects in Hove
In Hove, planning permission has been gained to really open up the interior onto the garden with one wall removed between kitchen and reception and large seating steps placed there, and a further wall between both reception rooms removed, and replaced with a folding screen to allow privacy when required.  Here a sense of the garden space fully integrated with the interior is well established.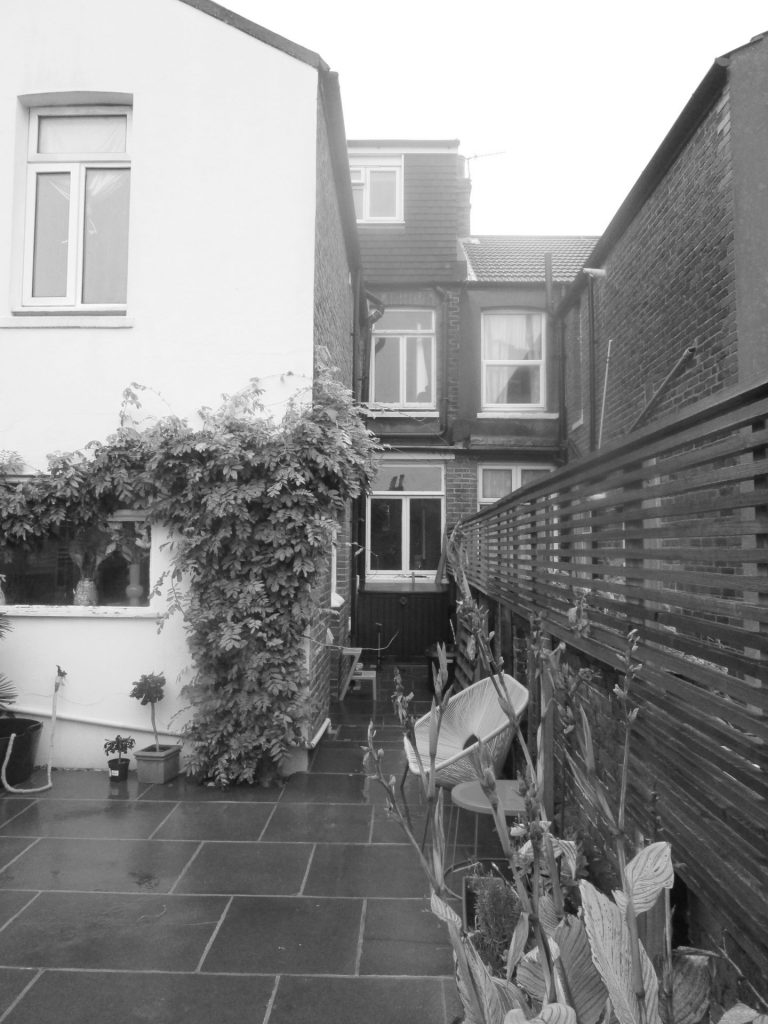 Existing rear of Hove property
These projects illustrate the common issues that arise in extending to the rear and side of existing dwellings and the various ways these can be addressed with fairly simple design solutions to create a modern home.  If you are thinking of a similar project, then please feel free to contact Shape Architecture and we would be happy to discuss your plans with you.