Roof Terrace Case Study 01
Roof Terrace Architects
Our first roof terrace Case study is our largest to date. Florin Court is a Grade 2 listed Art Deco apartment building in Charterhouse Square in London. The project is instructive as roof terrace design has a number of sensitivities to address and it is important to follow the correct route with the planning authority. With a building such as Florin Court these issues are amplified. Nevertheless Shape Architecture achieved planning consent with our first application, and this is founded on our experience of the relevant design issues and the nature of the planning process. The design includes a range of different spaces ranging from Herb Gardens to Social Spaces and a Yoga platform. Various planting methods were used to disguise the existing service ducts. The existing lift room and stair core was over clad in timber to sit well with the language and material being used for seating. The range of spaces caters for the number of residents who have access to the terrace.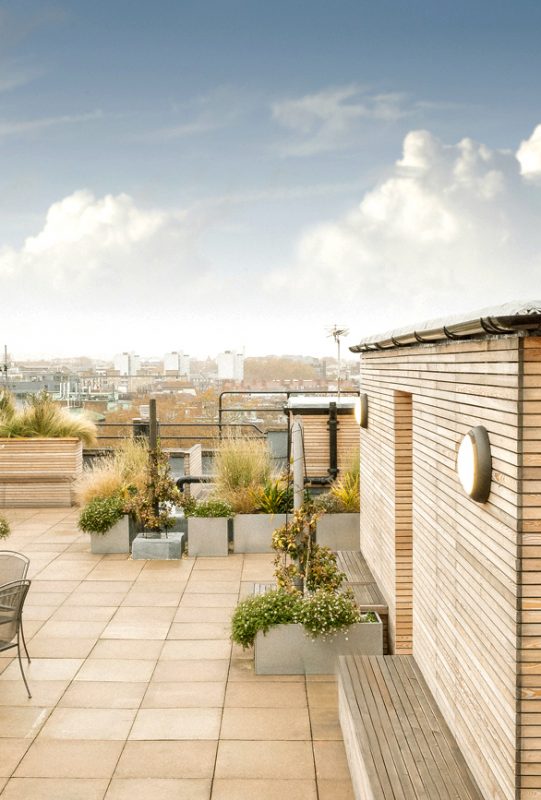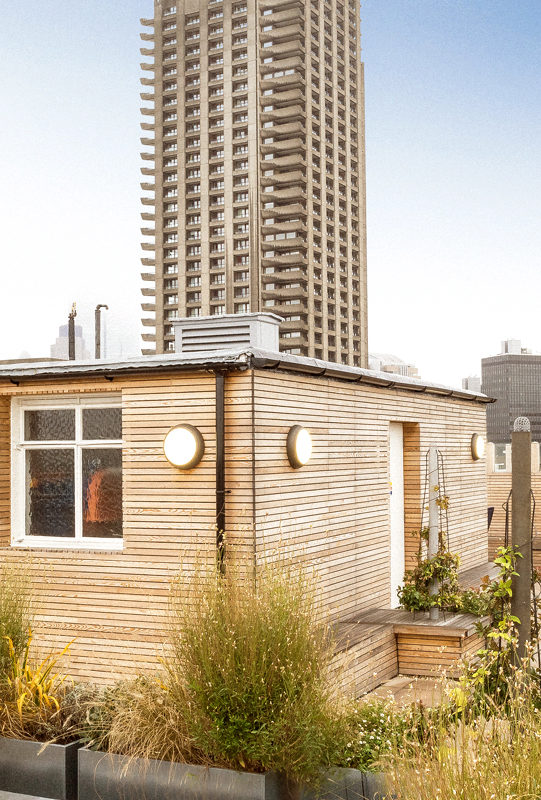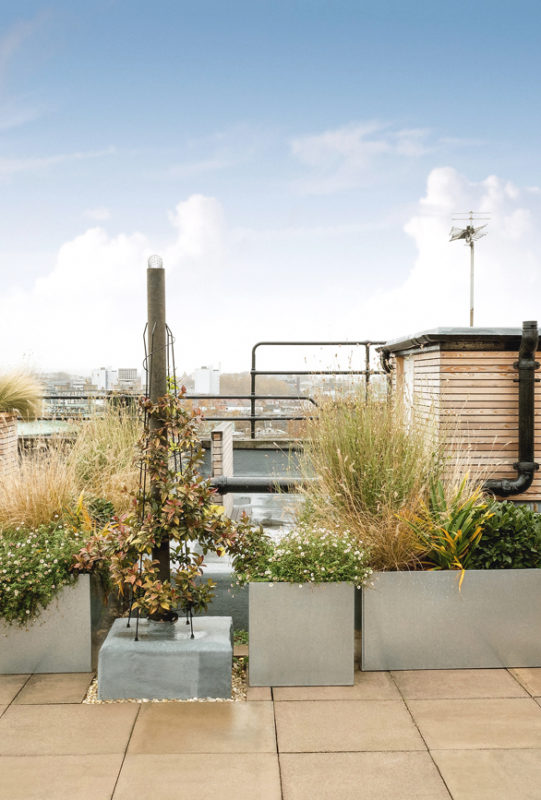 As with all our projects a 3D model was created at the outset to explore a range of design options and communicate clearly with our Client. This included animation sequences and also setting the model into an aerial context photograph. Once the design was agreed by the Client we then prepared a pre-app submission. This include a range of prosed plans and elevations and also a detailed Design and Heritage statement which we prepared in order to demonstrate a full understanding of the 'Heritage Asset' that Florin Court is and the ways in which the proposed roof terrace both enhances the space and does not detract from the existing architecture. The pre-app was well received and we then submitted a Full Application which was granted approval.
Our Client made the following comment on completion:

Shape did a wonderful job designing the private roof garden of Florin Court in Charterhouse Square. We now have an amenity which is much enjoyed by the residents of the 120 flats who can enjoy beautiful surroundings and sensational views across London. Shape worked well within a tight budget and interacted effectively with both ourselves as the client as well as our surveyors.

Florin Court Charterhouse Square, London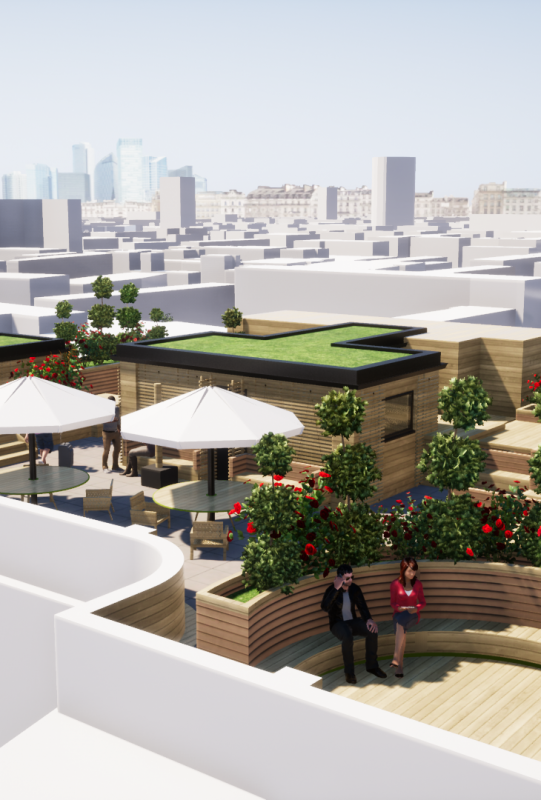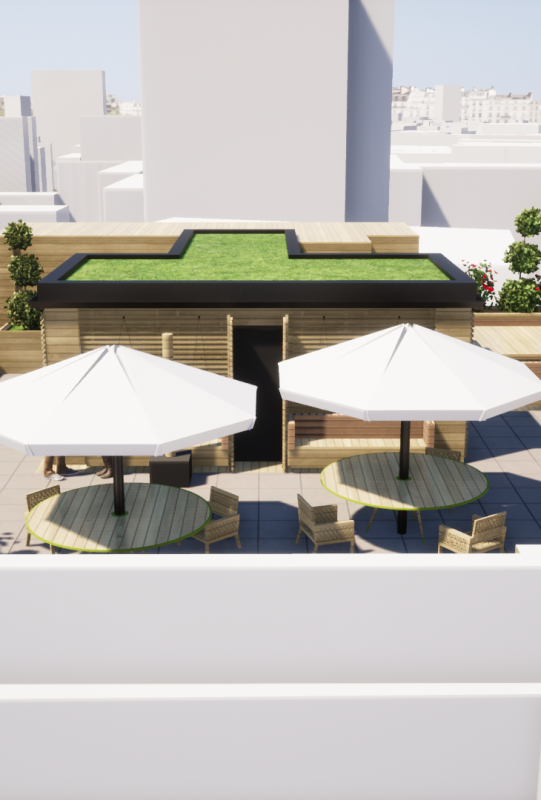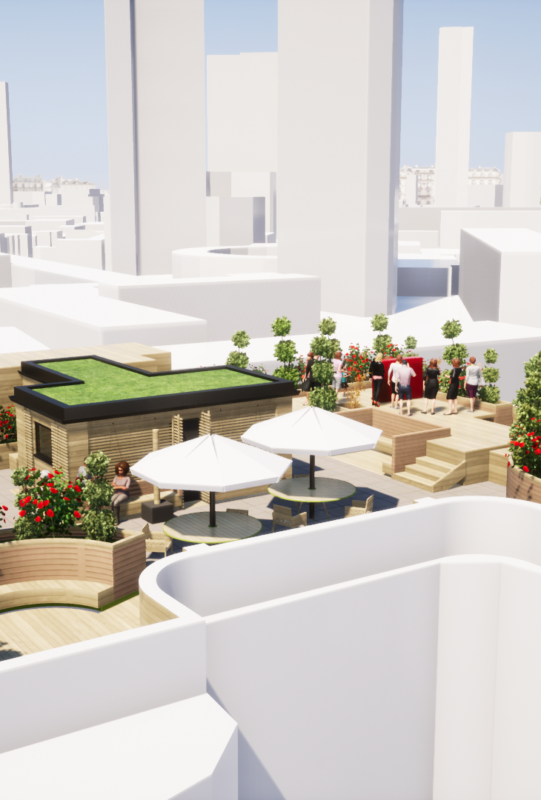 Link to Florin Court Roof Terrace Page
Contact Shape Architecture
Should you wish to discuss ideas you have for a basement project.  We would be happy to chat with you.