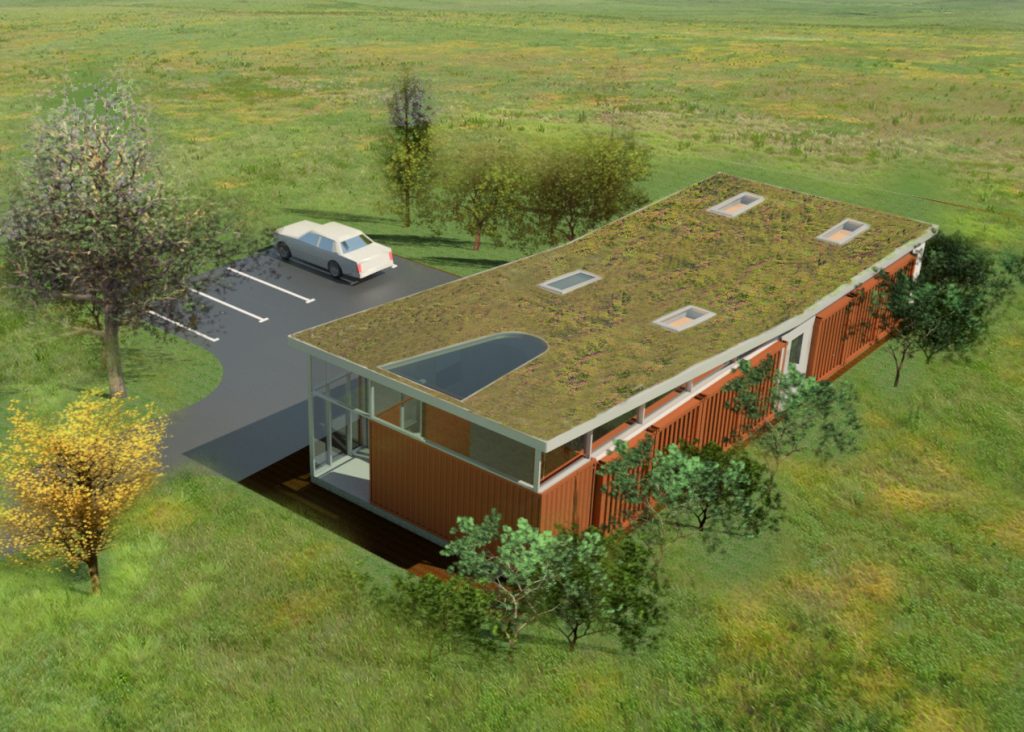 In many of Shape Architecture's project the roof form is a key expression of the building identity and a key feature both outside and within.  From large scale roof to smaller the angles it is set at, its material and detailing at the edge serve to create a distinct point of interest.  More often than not the roof is set off from the wall with a recessed or darker margin to enhance a sense of separation form the wall.  This margin might be recycled slates or a ribbon of high level glass.
Roof Lights
At Anthony Roper Early Years building the green roof with steel wings is designed to replicate the Dragonfly at the water's edge where the building is set and so engage the schoolchildren.  Strong angles and clear crisp detailing re-inforce the sculptural form of this roof.  A number of roof lights and light tubes bring light through it.  Our rubble roof in Hammersmith is response to keeping all excavated material on site.  It is set at a distinct angle and margin of recycled slates sets it off from the timber wall below.
Green Roofs
At Anthony Roper this margin is a large amount of glass that helps fill the classroom with light.  Previous projects by our director Jason wren include the Classroom of the Future in Kensington and this building blurs the boundaries between what is a wall and what a roof is and does so with a range of innovative materials.  This project really engages the user and passer-by.  Our office proposal for a green site in Berkshire again explores simple geometric roof forms, natural materials and the interplay between roof form and material and roof light set within.