Listed Buildings Projects
A large amount of Shape Architecture's private residential portfolio concerns works to Listed Buildings. From extensions, basements, roof terraces and internal refurbishment, we have carried out works to Grade 1 and 2 listed buildings throughout London and Brighton and Hove. The success of these projects is founded on a thorough understanding of the relevant planning issues and a well-practised working method with local planning heritage officers. Our projects range from works to significant buildings such as Florin Court in Charterhouse Square, London, where we formed a large roof terrace to the Grade 2 Art Deco building, providing rooftop yoga, gardens and seating areas for the residents, to retrospective listed building consents to regularise work undertaken without permission.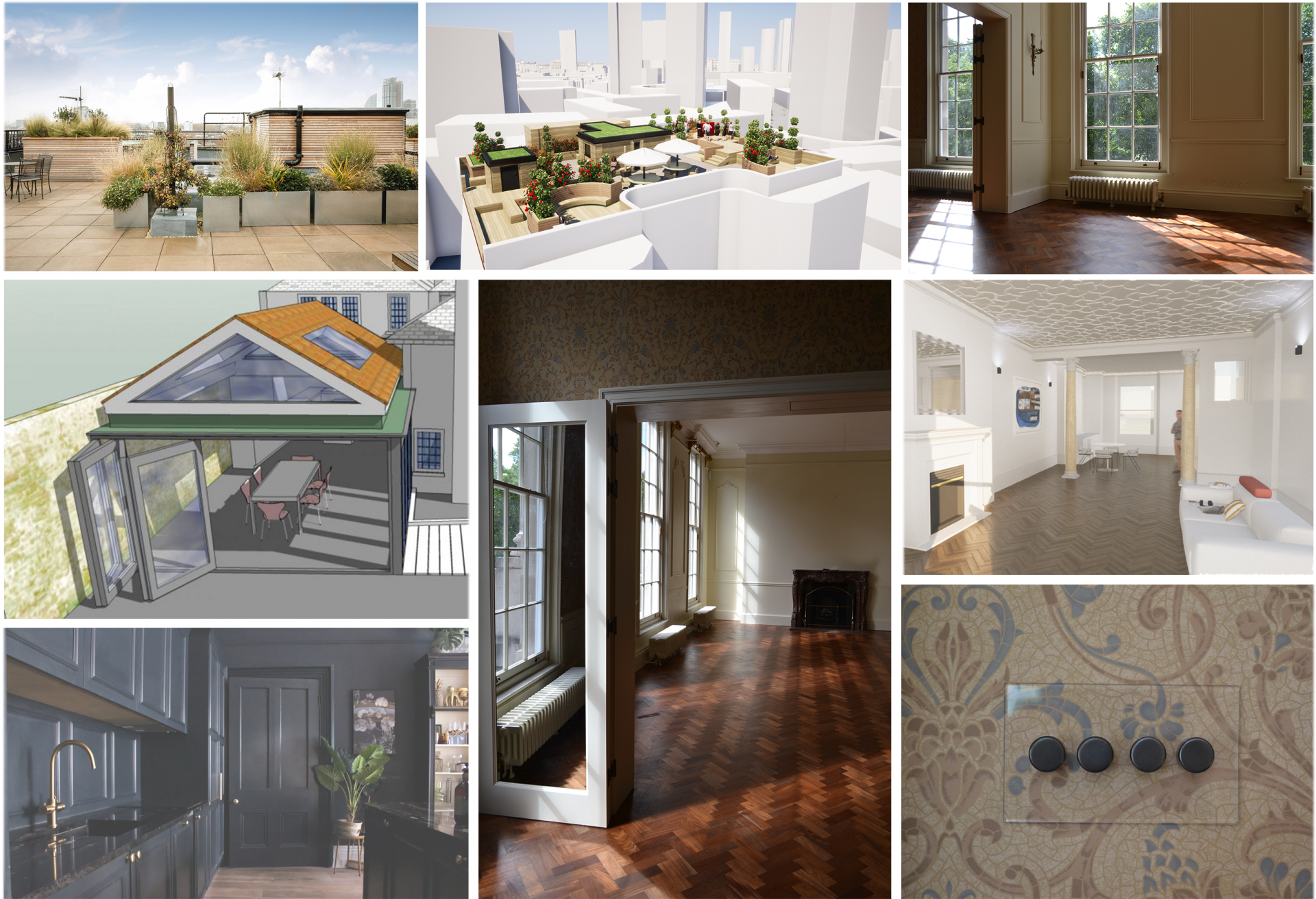 Testimonials
Shape did a wonderful job designing the private roof garden of Florin Court in Charterhouse Square. We now have an amenity which is much enjoyed by the residents of the 120 flats who can enjoy beautiful surroundings and sensational views across London. Shape worked well within a tight budget and interacted effectively with both ourselves as the client as well as our surveyors.
Jason at Shape Architecture worked with us to remodel our listed apartment including relocating the kitchen & bathroom, guiding us through the planning and consent processes, along with all the licenses and awards required. We faced a number of challenges associated with the listed status of the building, and acoustic concerns of neighbours below, however Jason worked and reworked plans until a solution was found that met all requirements and gave us the home layout we desired. Always professional, friendly, and responsive throughout the project.
Shape Architecture have successfully met the criteria laid down in a number of ways including the creation of an interior that works around the principles of transparency, openness and light. Their attention to detail was exemplary.