Sustainable Refurbishment
A key advantage in employing Shape Architecture on a project is that we bring over 27 years of experience in working on sustainable projects of all types and size.   We are not new to sustainable design, we haven't suddenly decided to pursue it. Rather it has been a core value of our work since our beginning and prior to that an area of expertise of our Director.   We understand how sustainable design of buildings has developed over the decades and as such can offer considered, simple and appropriate sustainable measures.  We can point out what is easily integrated and the pros and cons of each approach.  This can range from the very simplest air tight measures to the use of solar photovoltaics or air source heat pumps.
Many of our extensions feature green sedum roofs and we have experience of designing green roofs for almost 30 years.  Such an approach clearly demonstrates how sustainable measures are incorporated into a project.  Equally the use of natural light.  Roof lights let into sedum roofs always make for an interesting composition of design and materials.
Our experience of sustainable design also means we have long established relationships with other consultants similarly experienced and also Contractors used to working with sustainable materials and with an understanding of the correct details and method of installation.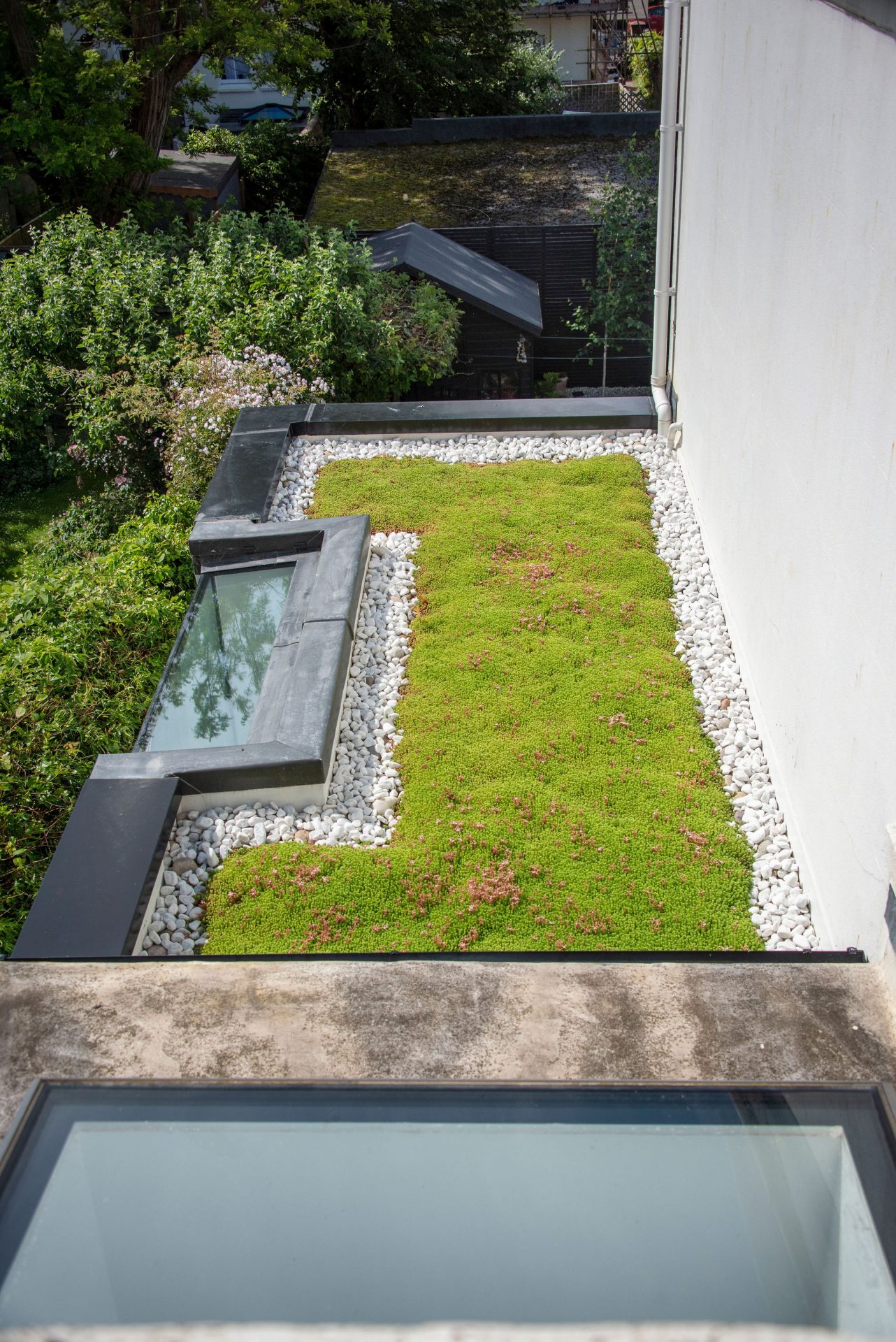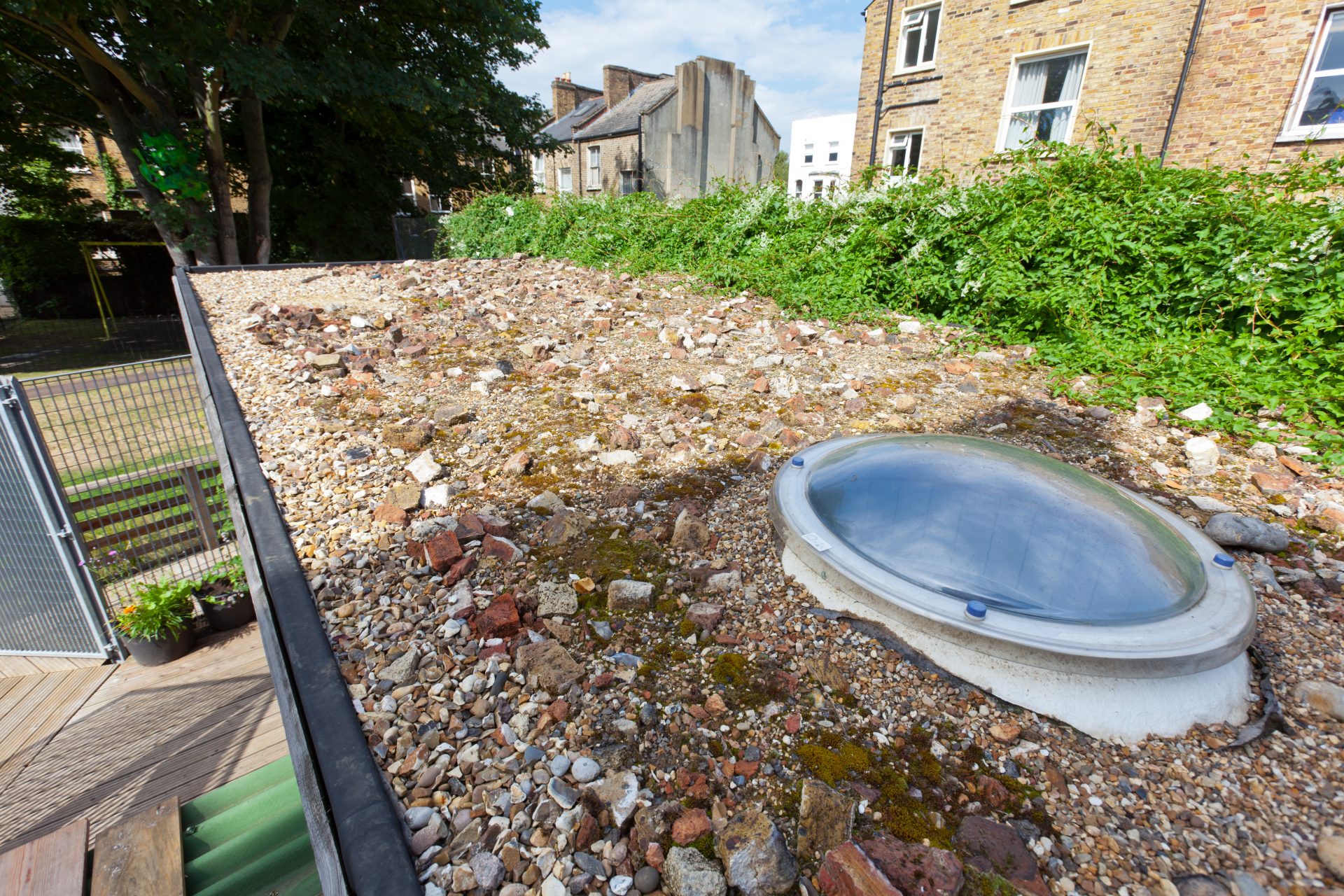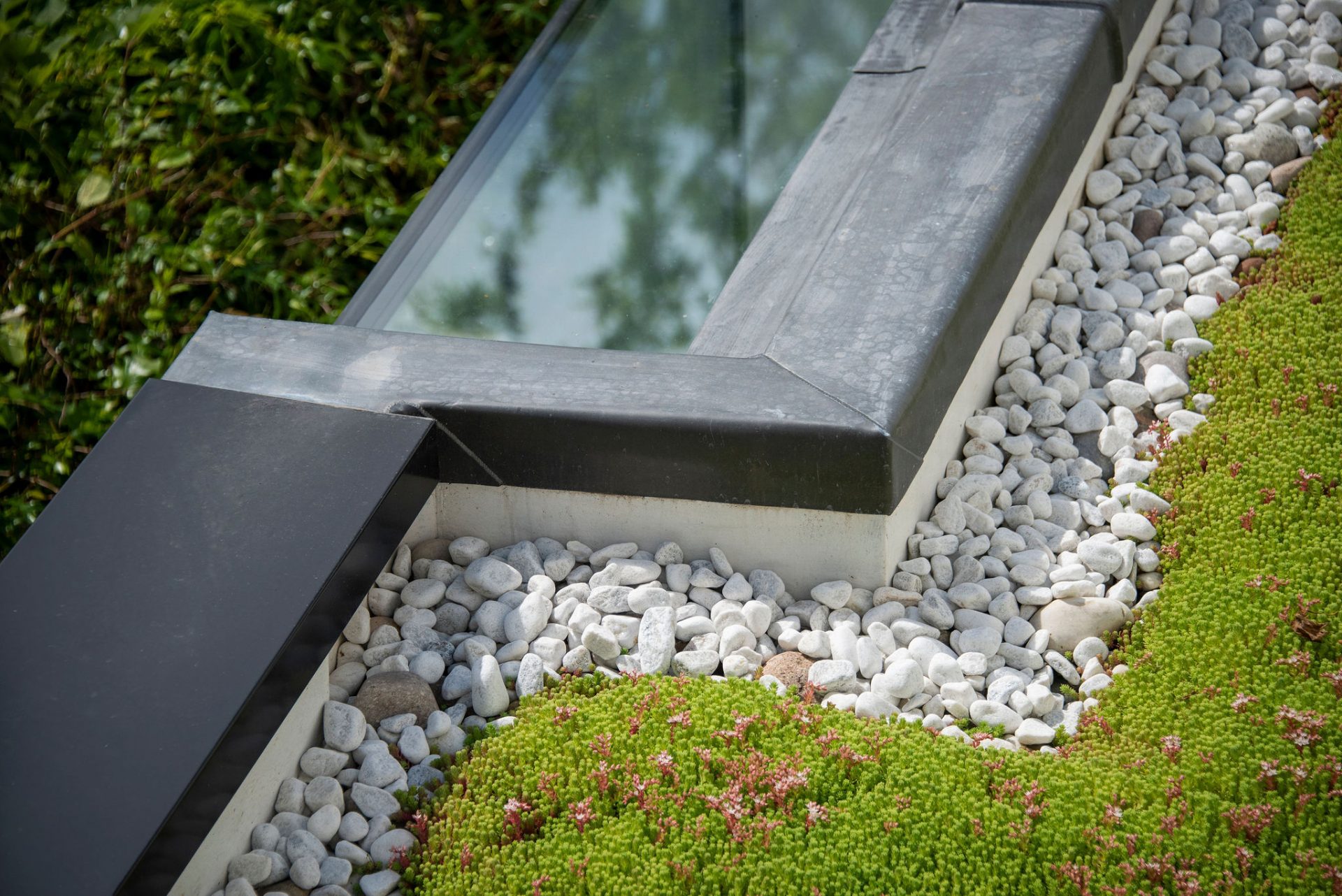 What is an example of sustainable refurbishment?
Such examples range from the small which might be adding thermal lining to the interior of a solid brick external wall.  Or the larger, which might see existing windows replaced with energy efficient windows and carefully installed to ensure no air leakage.