Shape Architecture continues to work on our large London basement and whole house refurb project in Kensington.
Our recent article detailing the sustainable upgrade of a large country house near St Albans illustrated a number of ways that an existing property can be upgraded so as to use less energy and live more sustainably.
Here in this project in Kensington a series of similar measures are deployed.
An existing area of flat felt roof has been removed and replaced with a Sedum roof set within which are several large format roof lights.  This approach brings all the advantages of a Sedum Roof from its thermal and acoustic performance to its soaking up excessive water run off, to the habitat it provides and the aesthetic value a Sedum roof brings to a project.  The large Rooflights then flood the interior with natural light diminishing the reliance on artificial lighting.  The view to the sky from within is also welcomed, particularly in this instance as it is aligned with the stair flight to access this floor.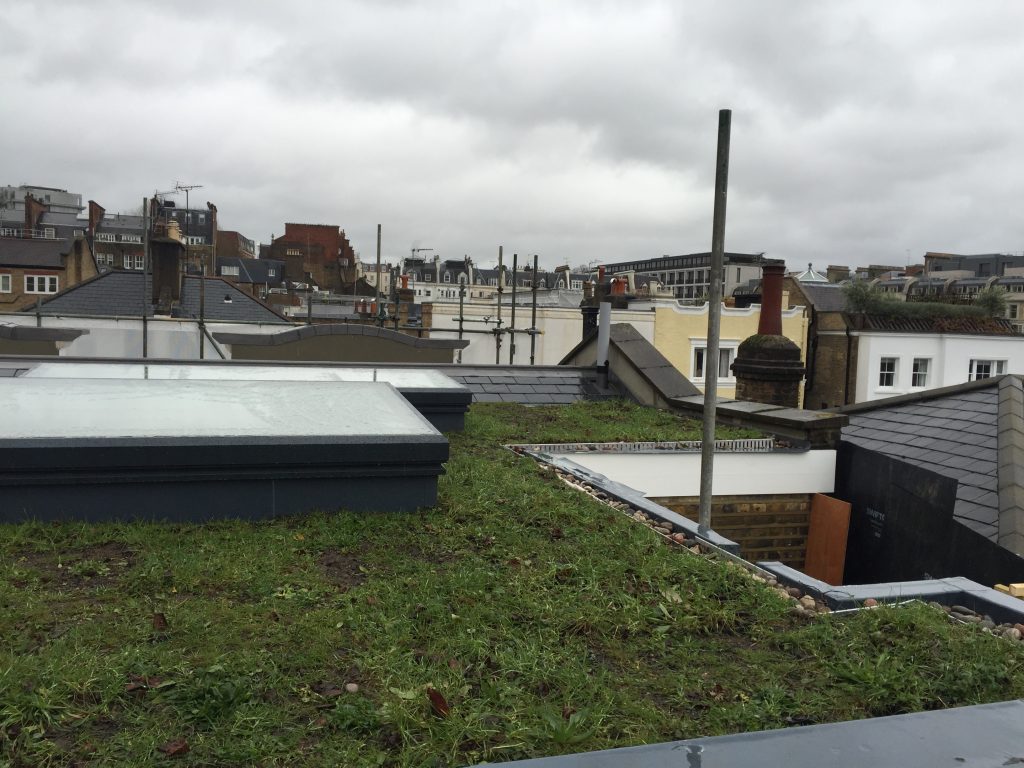 Throughout this project the existing external brickwork walls have been lined on the inside with thermal insulation bonded to plasterboard by British Gypsum.  This ensures a much greater degree of heat is retained within each room.  It also upgrades the acoustic performance of the wall and provides an excellent surface to plaster and decorate.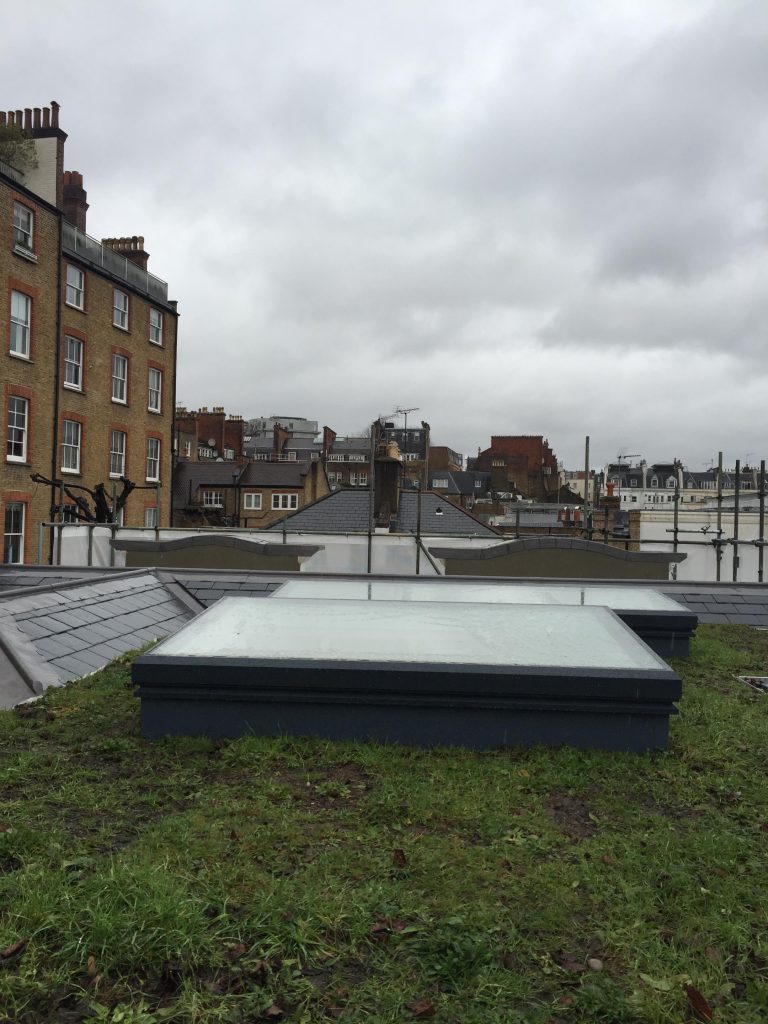 All existing windows have been replaced with high performance double glazed windows and the gaps around the Windows have been sealed with Pro Clima tape to ensure no uncontrolled air leakage.  This follows the sustainable mantra of 'Seal tight and vent right'.
These measures outlined above will contribute to reduced energy use and so contribute to wider issues of climate change.
As we have shown they are equally applicable to a sustainable refurb of a large country house as to a house in London and can be applied as part of a menu of sustainable measures.