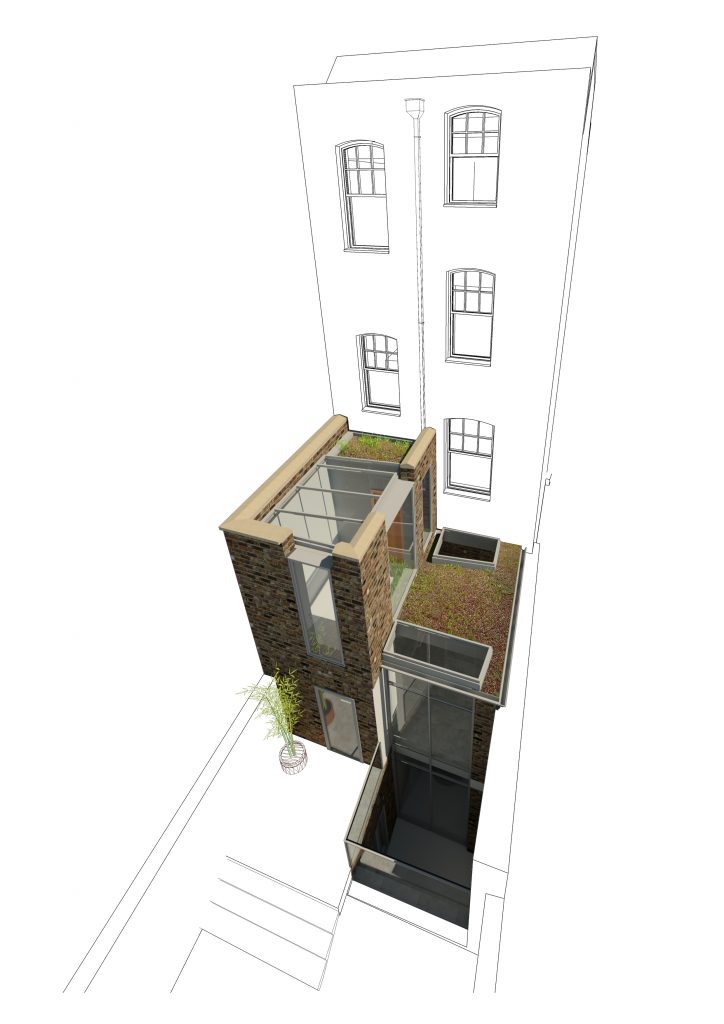 Shape Architecture has designed a number of residential projects where a series of roof terraces cascade towards the garden.  Often these have been on steeply sloping sites where the stepped flat roofs have been finished as Sedum roofs, with the effect of the extensions merging into the green of the garden beyond when viewed from the upper floors.  A great improvement on looking down on felt or membrane roofs.  As the green roofs blend with the landscape then so the composition is further enhanced with the introduction of rooflights, both as a contrast to the Sedum and to break down the mass of the roof with views into the interior and of course flooding the interior with daylight and offering views out  of the sky.
Ealing Extensions
At our project in Ealing the site sloped steeply and so the extent of remodelling and extending the property to the rear has allowed for two green roofs to be incorporated into the design with rooflights set within.  Views from the upper level reception rooms and bedrooms will then be able to look upon a series of stepping green roofs merging into the garden which itself merges in to parkland beyond.
Listed Building Extensions
At our Grade 2 Listed house near Hyde Park the composition of rear two storey and single storey additions again incorporates green roofs with a mix of rooflights and in this instance the composition set between sedum and elegant glazing is further enhanced through areas of thin frame glazed screens looking onto the green roofs.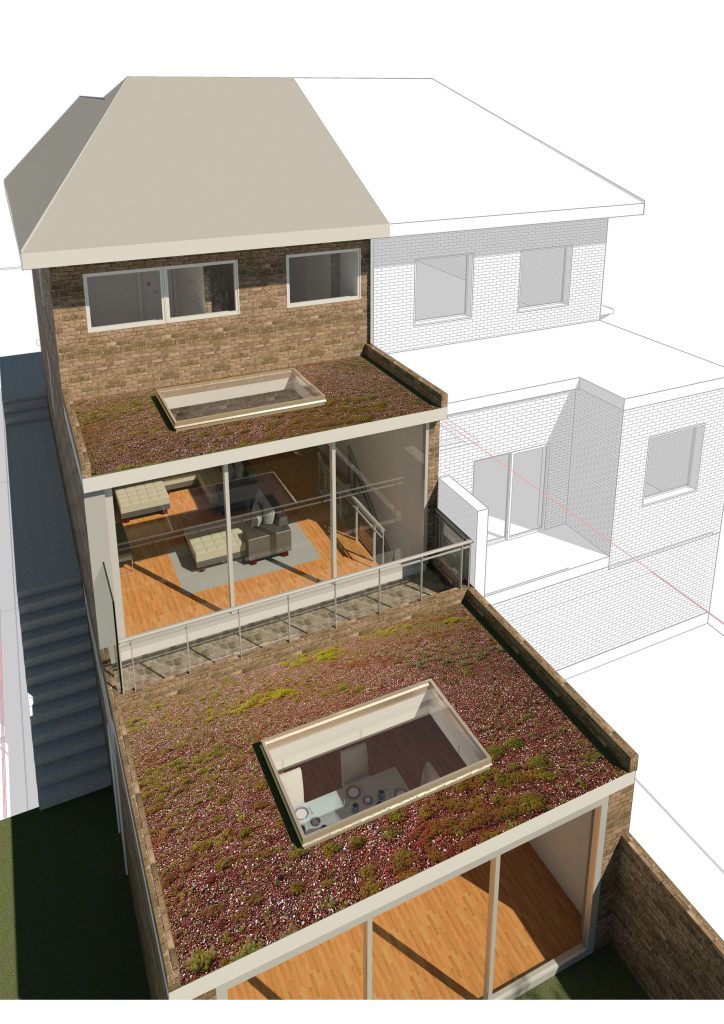 Green Roof to Side Extension
A simple green roof to a side extension with views over into the garden set below also gives the effect of carrying the eye from one green space to another and in this instance in Hastings the garden is backed by the South Downs.