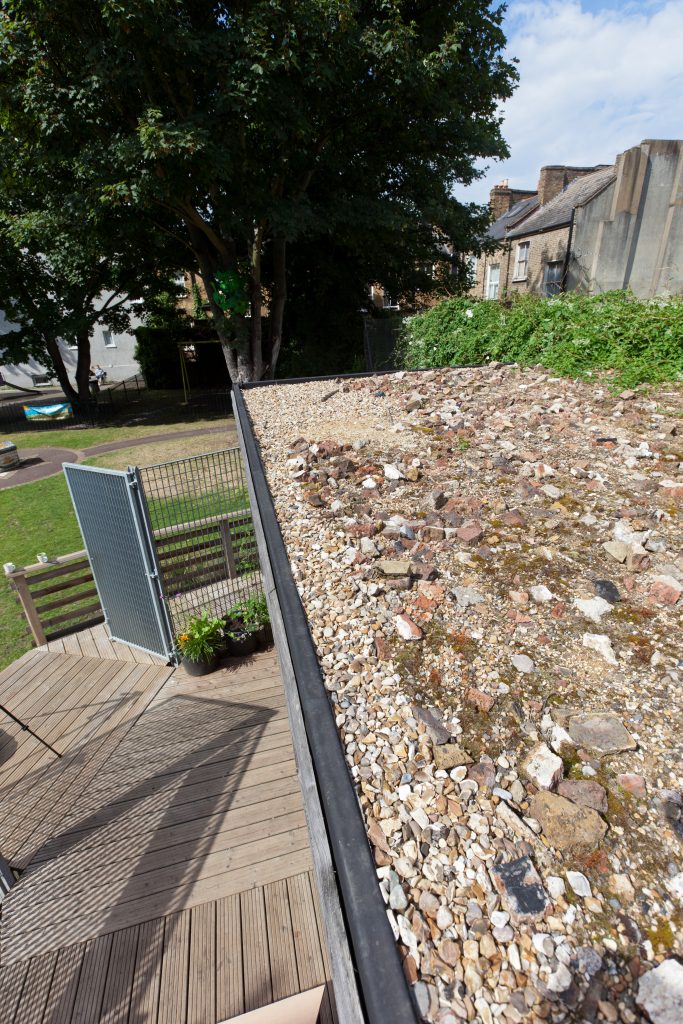 Upcycle and Recycle
Upcycling
is generally defined as the creative re-use of materials.  Recycling can be defined as converting waste materials as new materials.
Shape Architecture continues to design low energy projects that seek to re-use materials  and products.  These range across both the residential ad community sectors.
At Shape Architecture this is an approach to design that stretches back almost ten years   with our EcoShed 1 and 2 projects where the Carbon footprint was carefully monitored to more recent projects such as our large house extension and refurbishment in Hastings and office proposal in Bray utilising recycled shipping containers.
Recycled Building at Eco Sheds in Hammersmith
Working as architects in Hammersmith the Eco Shed projects for a local charity presented an exciting and challenging brief.  The sustainable building with Green Roof and limited foundations that 'touched the ground lightly' also included many recycled materials and products.  These ranged from the vinyl to the floor to the kitchen sink.  We also purchased a number of reclaimed hardwood doors and these were used variously as balustrade panels, seats and built in furniture.  Key to being able to incorporate such an approach was the Contractor EcoLibrium who was able source such products and make a range of suggestions.  Eco Shed 02 in Godolphin Park in Hammersmith was commissioned shortly after and with constructed with the same Contractor.  Here a clear re-use was the material reclaimed from the foundation fig which was bricks from buried structures destroyed during the war, the park being created from a bomb damaged site.  It was on this basis that we elected to incorporate a Rubble Roof using these bricks.
Upcycle and Recycle in Private Residential
Our residential projects have also followed an '
Upcycle
– Recycle' agenda.  Here the building tells a story.  Working closely with our Client and the architectural salvage company Retrouvious a number of materials and items of furniture were sourced from various demolished buildings which sit well in a creative and well composed interior.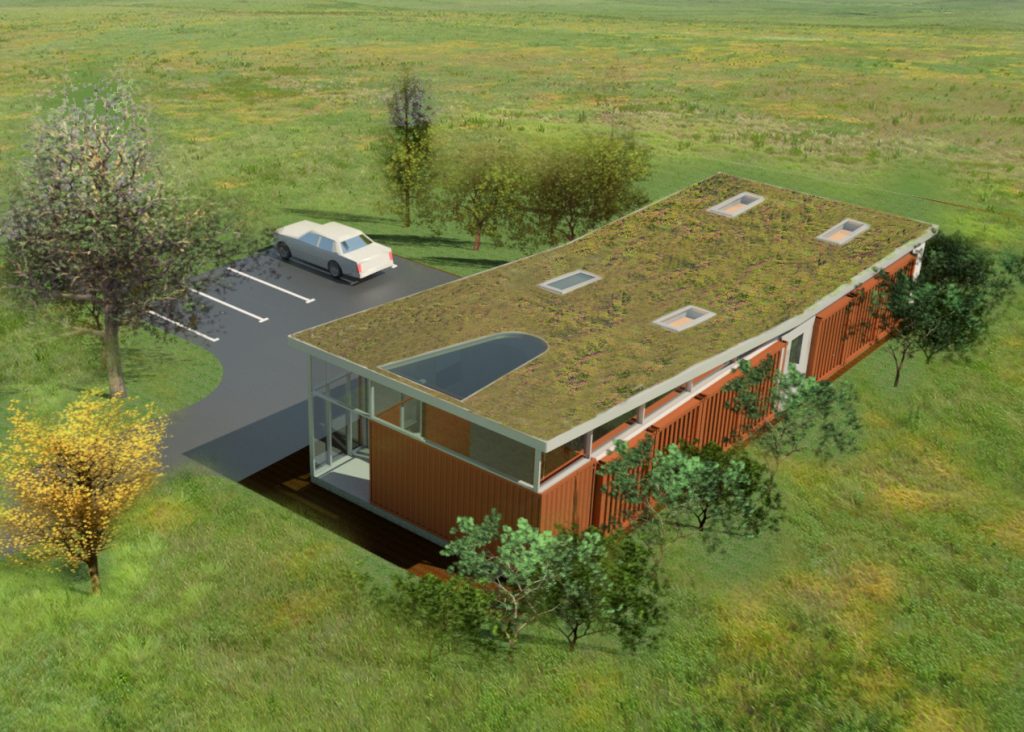 Upcycle and Recycle in Commercial Projects
The re-use of materials has also recently been explored by Shape Architecture in a proposed office in Bray, Berkshire.  Here a series of shipping containers provide the external wall cladding.  They work particularly well in a green setting as part of a composition that floats a roof over the panels with a strip of high level glazing separating shipping container from green sedum roof.
When a Client asks how to use recycled elements in a project there are clearly several criteria to address and a key one is a Contractor who is used to such projects and has a supply chain in place of if not is sufficiently flexible to work in this way. There are many places to source recycled items and it must be considered that items move through architectural salvage yards and perhaps a similar item is not found for a period of time.  There is also the performance criteria.  If a recycled item is used in such a way that Building Regulations apply then it has to comply.