Working as architects in Wandsworth, Shape Architecture was contacted by Clients who had just bought a large semi detached property in need of complete refurbishment.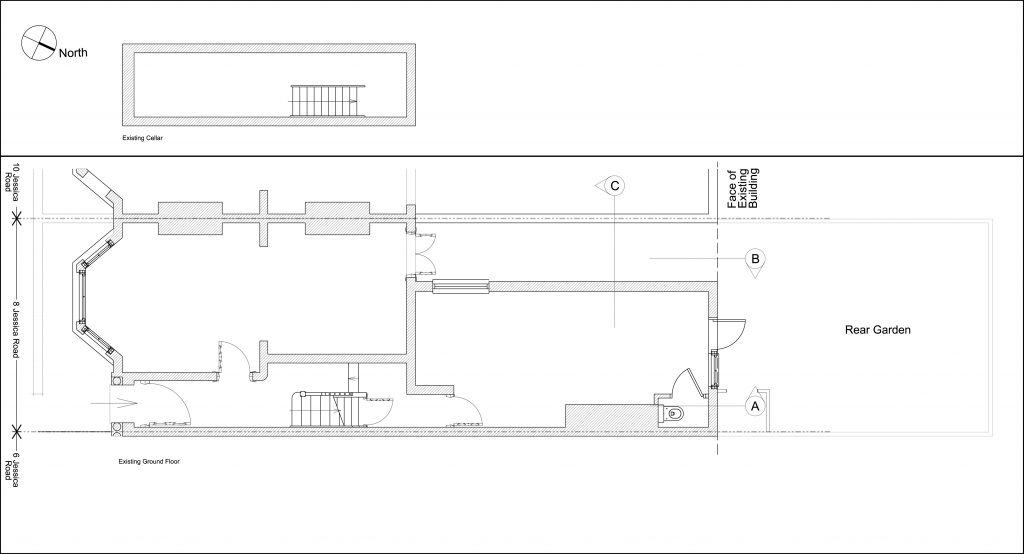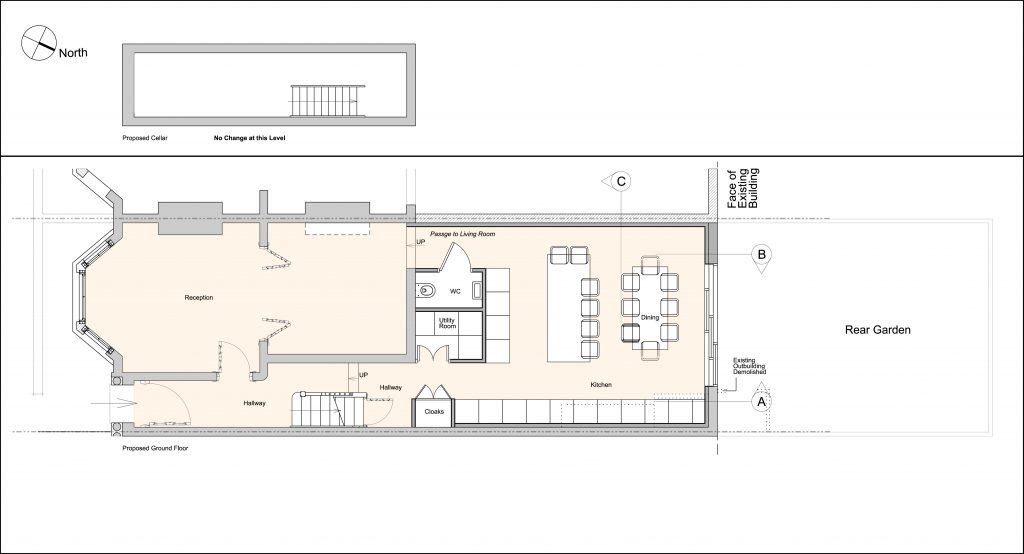 In selecting Shape Architecture our clients appreciated that we had a wealth of experience in creating light bright contemporary homes from these types of properties and also that our fesses are a Fixed Lump Sum.
We have just received planning permission for this project to which a key feature is the speed of submission of the application.  Having been commissioned Shape Architecture was able to carry out the site survey the following day.  The survey was then drawn up over several days to create a set of floor plans, elevations and sections.  These drawings form the basis of the design work and will satisfy the planning departments requirement for 'As Existing' drawings.  The measured survey drawings were issued to the Client and we moved onto the proposals.  This was still in week one of the project.  Whilst drawing up the survey we had asked our client to provide a series of bullet points as a checklist to reconfirm the brief.
Our brief was to create a contemporary family home with ground floor extensions, loft conversions and complete internal remodelling.  The speed at which we were able to submit the planning application matched the speed of undertaking the survey work and was achieved in large part from the portfolio of similar projects that Shape Architecture was able to talk through with our Client, who themselves were quite clear on what they hoped to achieve.
The existing narrow kitchen with poor connection onto the garden was opened up with large glazed doors onto the garden.  The new light filled space now provides a large contemporary living dining space opening up onto the garden.  Additional WC and Utility rooms have also been added.
At the upper level a new master bedroom suite has been added and a new loft conversion has also added to give a further 2 bedrooms.