As we start 2020, we have a number of projects on site at a variety of stages.  A quick run through these projects serves to underscore that our work is, as we often say, diverse both in scale and building type and this always makes for an interesting workload and portfolio.
The projects range from side infill extensions and internal refurbishment to whole house re-design, a community project in Greenwich and Basement extension in Hammersmith.
In Brighton we are on-site with a side infill to form a large kitchen dining space alongside the creation of a new shower room at first floor level.
It is clear, as the work progresses, that a large and contemporary space flooded with natural light is being created and this alongside the new kitchen being installed will ensure a successful small project.  We are always undertaking work of this type and have a large portfolio to help us discuss options with our Clients.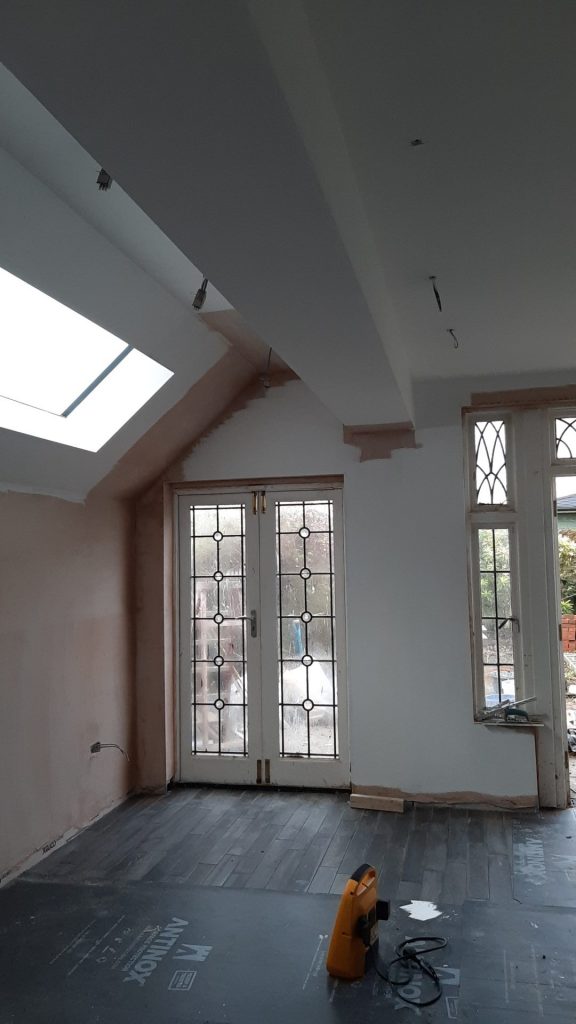 On site in Hammersmith we are progressing with a basement extension and refurb of the Ground Floor.
The basement extension is now formed and is being tanked with a tanking membrane by Delta Membranes.  We are presently looking at the design of the stair connecting the ground floor with the basement extension and also the design of the glazed doors giving onto the rear lightwell.  At basement level Crittall glass screens give onto the family room from a large light filled corridor.  We have made detailed 3D models to discuss the design of this area with the Client. Shape Architecture has worked on over 40 london basements including 15 basement extensions in Fulham and Hammersmith.  This has many advantages for our clients not least the established relationships with local contractors and engineers.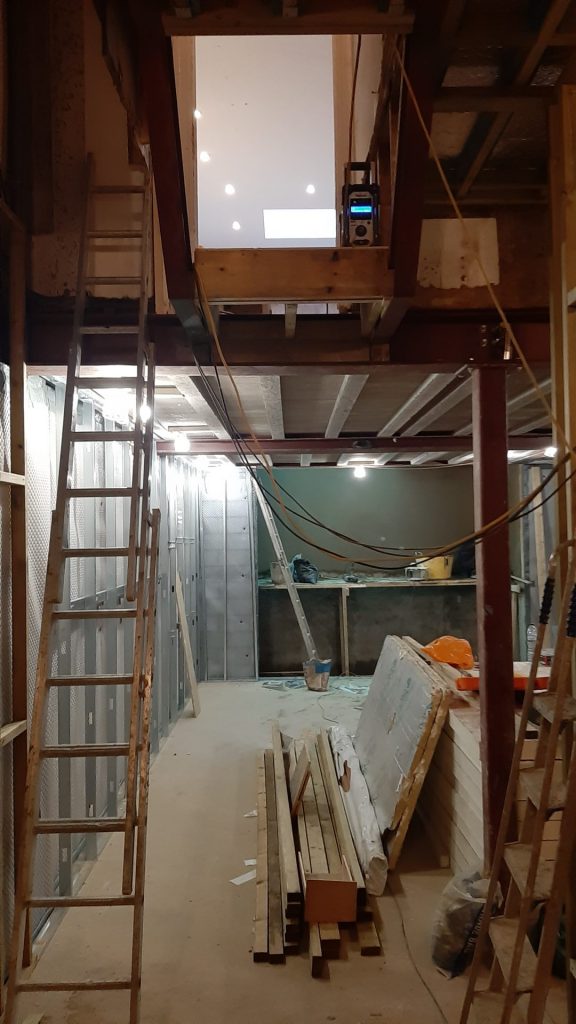 Also in Fulham we are working on the redevelopment of a whole house with the addition of a loft conversion and side extension.
All parts of the interior are being redesigned.  This is a second such project in St Dunstans road in Fulham.
In West Kensington we are working on a similar whole house project to a house in a private road.
This will include the addition of a two storey glass box to the rear elevation which will form a striking addition to the project and ensure the interior is filled with light and enjoys a strong connection with the garden beyond.  The project includes a number of reworked bathrooms and also redesigned garden.  All of which has been undertaken by Shape Architecture.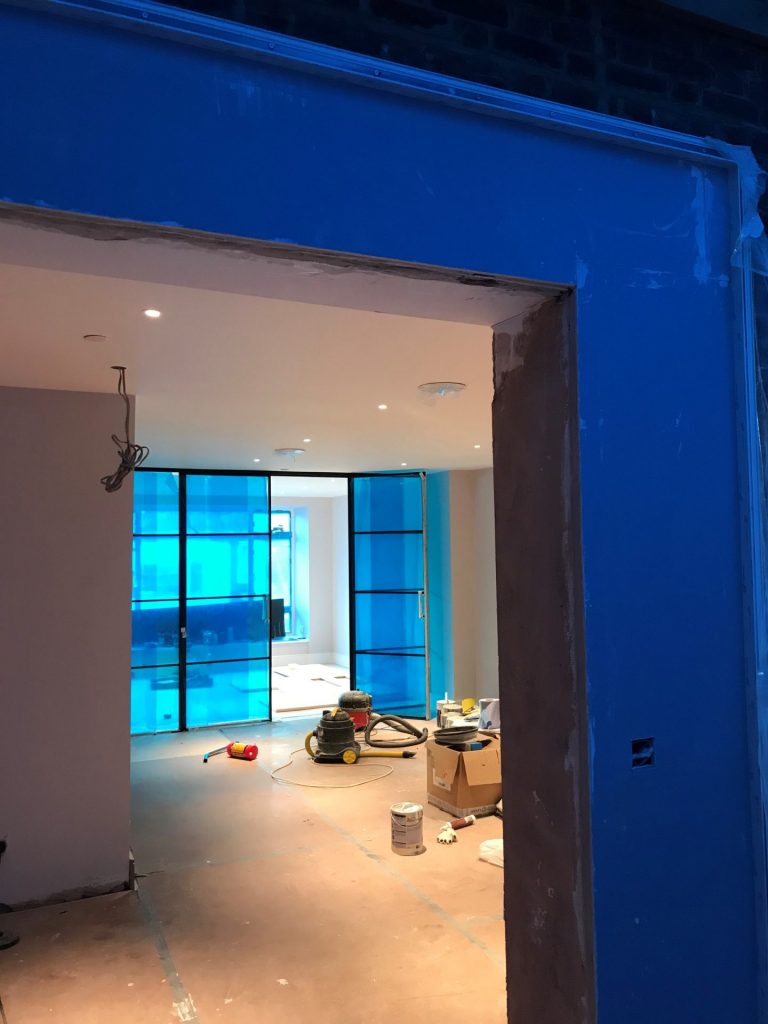 In New Eltham we are nearly finished on a new community sports centre.
This project is distinguished by its use of brick and also a range of zinc covered roofs, a number of which have linear arrays of photovoltaic panels.  The project breaks down in its massing to sit well in the street scene and opens up onto the fields behind it.