Basement Architects
Our recent blog described how our basement extension in Hove created a Duplex flat and transformed the property.  A relatively small basement project but with a significant impact.  Whilst this project has been on site on site we have been developing designs for a larger basement extension in Fulham.  This project has planning permission and we are presently engaged in developed the detailed technical design working towards going out to tender.  This will be our sixteenth basement extension in the borough and one of over thirty carried out in London.
Working in London and in Brighton our experience encompasses basements to the whole footprint of a house, below flats, to listed buildings, in Mews settings, and below gardens.  Common to these basement extensions are several design principles which serve to guarantee the success of a basement project.
Basement Design
In May 2014 we wrote a Blog on basement design https://www.shapearchitecture.co.uk/design-basement/.  Whilst short it describes several key principles and one important one is the use of natural light.
All our projects put a great emphasis on the use of daylight and glass in creating light filled contemporary spaces.  This is particularly so in the design of basement extensions where the key to success is the use a variety of light sources both in location, type and size.  This will enliven the basement extension and provide a sense of openness.  The principle opportunities to bring light into the design are through a series of lightwells which are typically at the front and rear of the property and often also at the centre of the floor plan.  Lightwells also provide the opportunity to bring natural ventilation into the property.  The stair down into the basement also brings light and when a rooflight is located over the stair then views of the sky can be achieved from within the basement.  The use of glass balustrades will serve to reflect light.  Further measures include the use of structural glass panels in the floor.   To ensure these opportunities are realised we use 3D computer models to explore the potential use of light at every stage of the design process.  Such an approach also enables clear communication and discussion with our Clients.  Coupled with this is the benefit to the design process of an extensive portfolio of such projects and the experience this brings.
If you have a basement extension in mind please feel free to contact us at Shape Architecture for an initial discussion.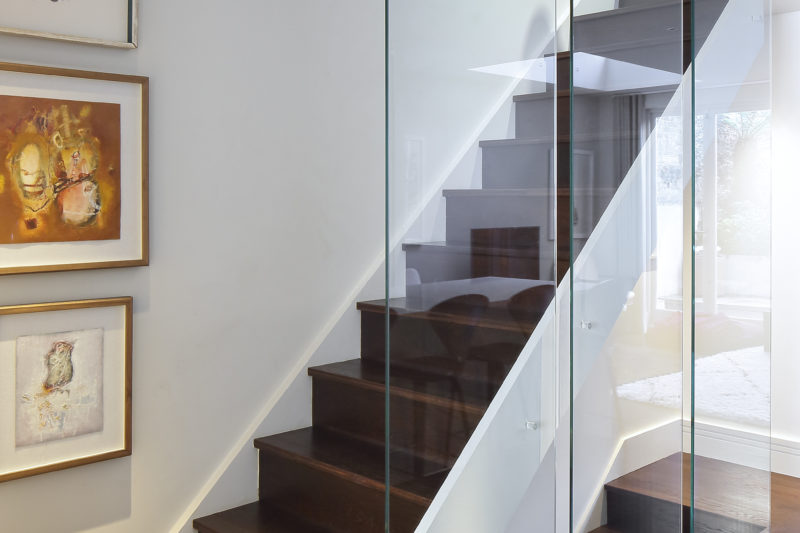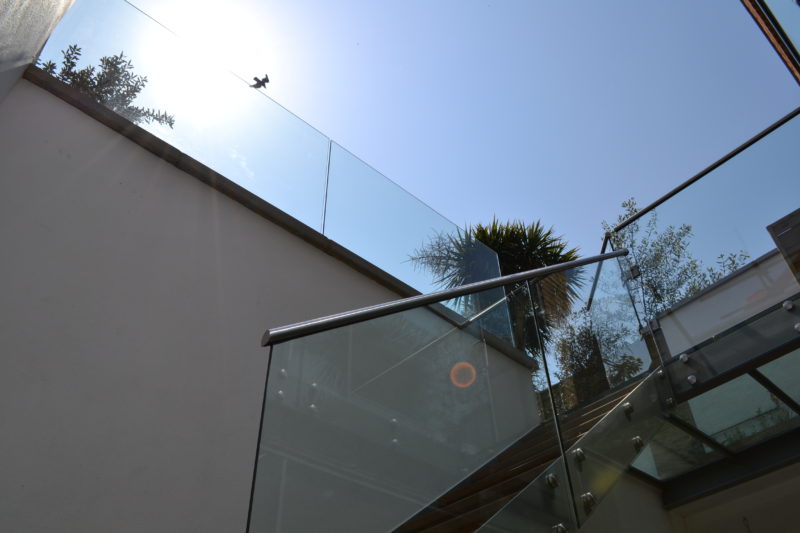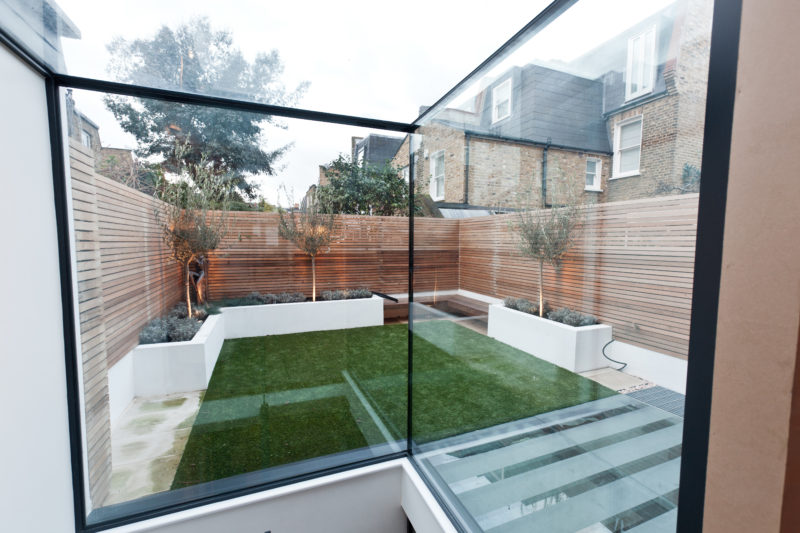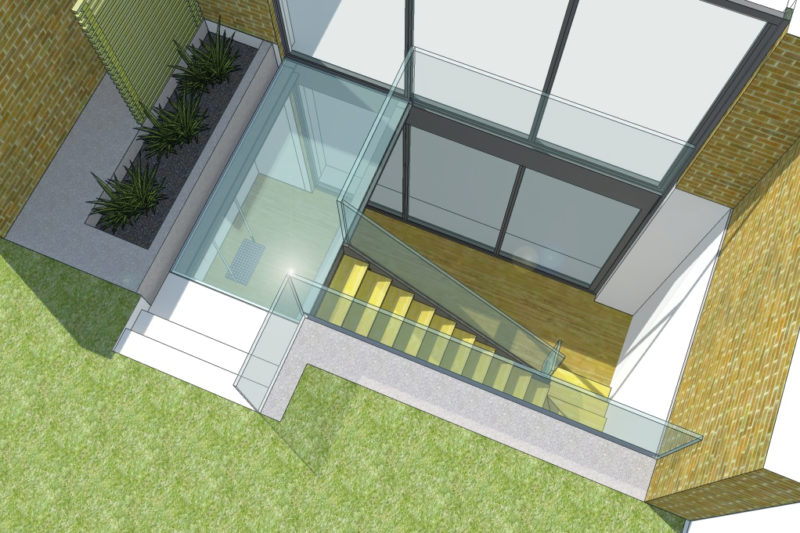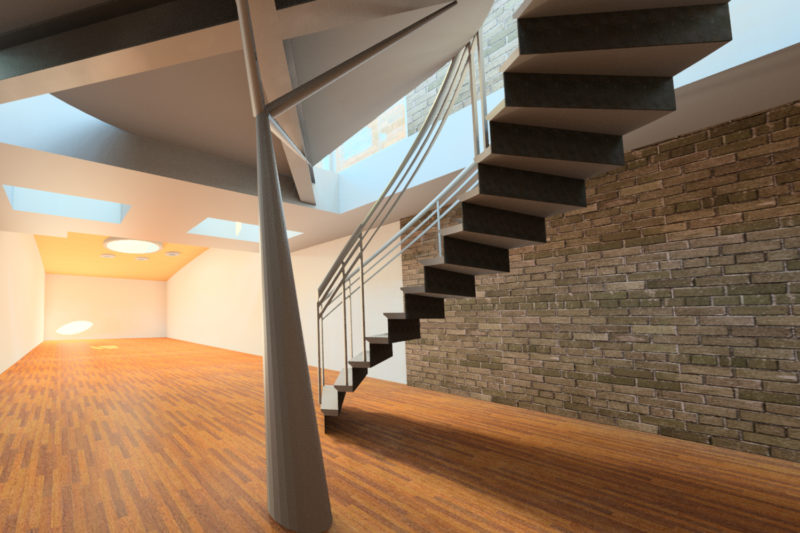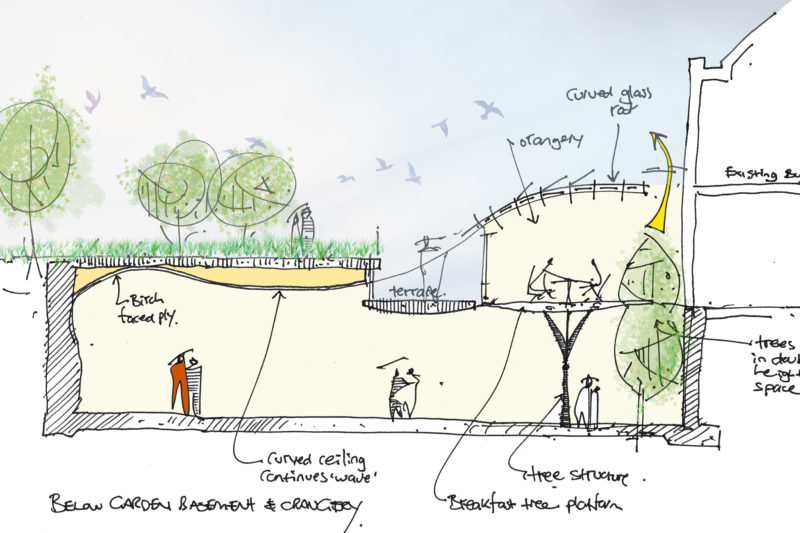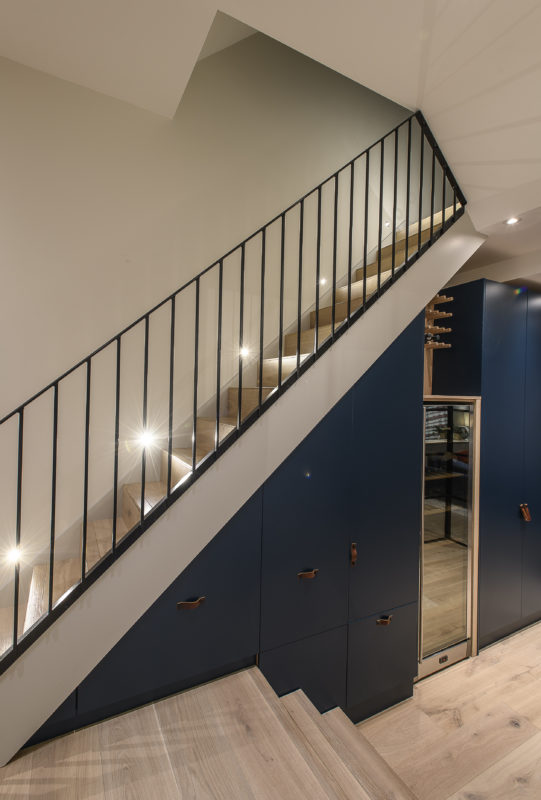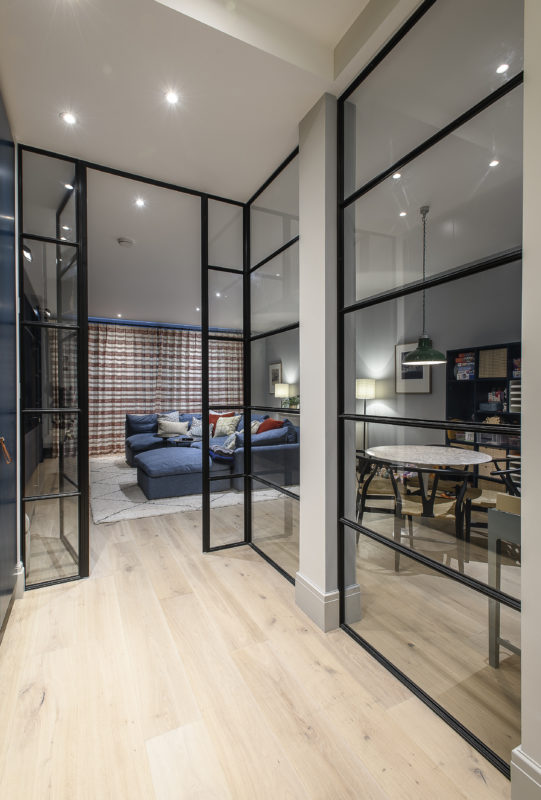 FAQ's
What are the benefits of a basement extension?
A basement extension can offer several benefits, including:
Additional living space: One of the most significant benefits of a basement extension is the additional living space it can provide. A basement can be transformed into a bedroom, home office, entertainment room, or even a separate apartment.
Increased property value: A basement extension can increase the value of your property, making it more attractive to potential buyers if you decide to sell in the future.
Energy efficiency: Properly insulated and sealed basement extensions can help improve the energy efficiency of your home, reducing heating and cooling costs.
Increased natural light: With the installation of window wells or light wells, a basement extension can allow natural light to enter, making the space feel brighter and more welcoming.
Noise reduction: A basement extension can provide a quieter living space away from street noise and other disturbances.
Flexibility: A basement extension can be designed to meet your specific needs and preferences, allowing for a high degree of customization.
How can I add natural light to my basement extension?
Light wells or window wells: These are an excellent way to bring natural light into a basement. They are typically installed on the exterior of the home and extend above ground level, allowing light to enter the basement through windows.
Skylights: Installing skylights in the roof of the home above the basement can bring natural light into the space. This is especially useful if the basement is located below ground level.
Interior glazed walls: Installing interior glazed walls can help to bring natural light from other parts of the home into the basement. This can be particularly effective if there are windows or other sources of natural light in adjacent rooms.
What is the optimal floor to ceiling height of basement extensions?
Our basement conversions in London vary from 2.75 metres to 3.5 metres.  We would say that 2.75 metres should be considered as a minimum height, whilst a figure around 2.9 metres will feel spacious.  The feeling of a space in a basement project cannot be gauged simply by a floor to ceiling calculation however; a significant factor will also be the number, size, and location of rooflights and other sources of natural light.  The proportions and size of each room and the way in which rooms are accessed all play a part as well, alongside colour schemes and the use of artificial lighting.  Floor to ceiling height is a good starting point though.