Basement Extension Case Study 01
Our first basement extension case study is in Hammersmith.  Here the ground floor was remodelled and a basement extension with front and rear lightwells was added.  The basement displays a feeling of openness and light and is well integrated with the ground floor.  All key issues.  The basement stair is an extension of the existing flights and arrives in a noticeably wide basement corridor which affords views through a crittall type glass screen into the family room.  The stair is a simple and elegant design.  Whereas a feature stair set apart from the existing flights derives its quality in part from its form and location, when the new flight is a simple extension of the existing flights, its quality is achieved through the detail design and the use of a simple palette of elegant materials.  We have designed many stairs in this way, and they work very well.
At basement level the largest space is the family room giving onto the rear lightwell.  As mentioned, the glazed screen onto the corridor is a feature of this space and helps it integrate with other parts of the basement.  The central part of the floorplan is occupied by the utility room and a large area of storage which includes a wine store.  To the front another room gives onto the smaller front lightwell.  Here a bathroom is accessed both from the room itself and also from the corridor.
We are a practice expert in the design of basement extensions and would be very happy to discuss your ideas for a basement project.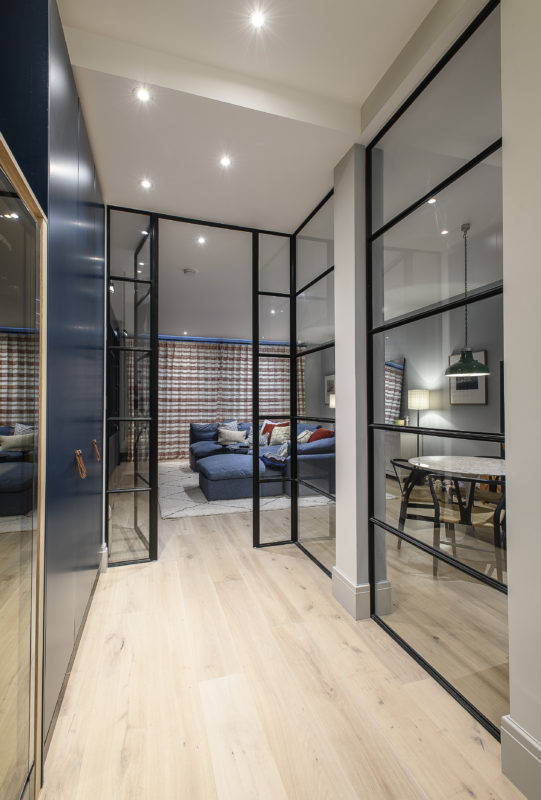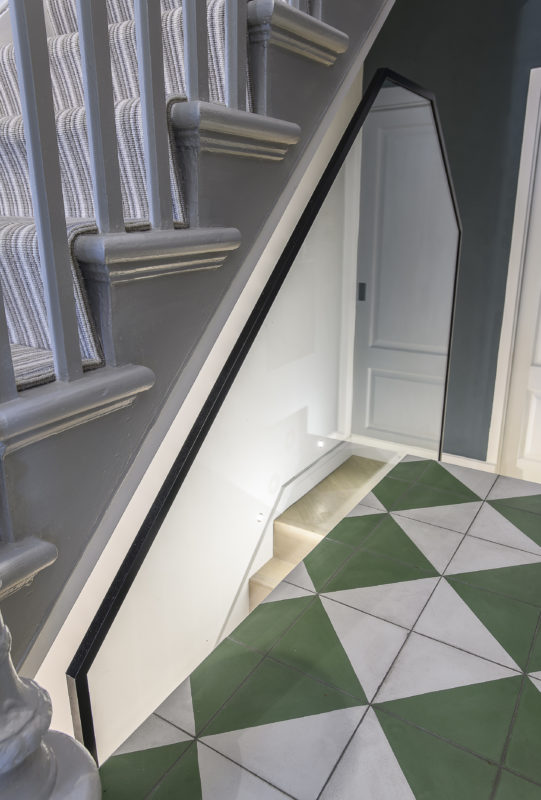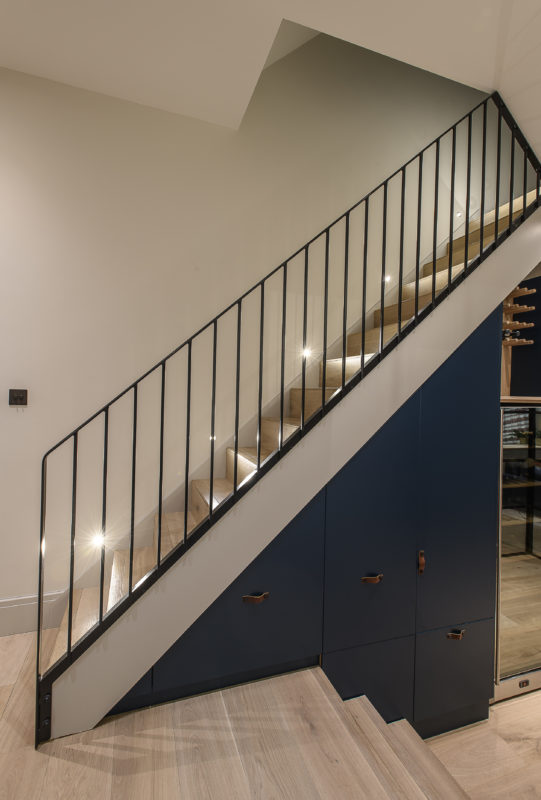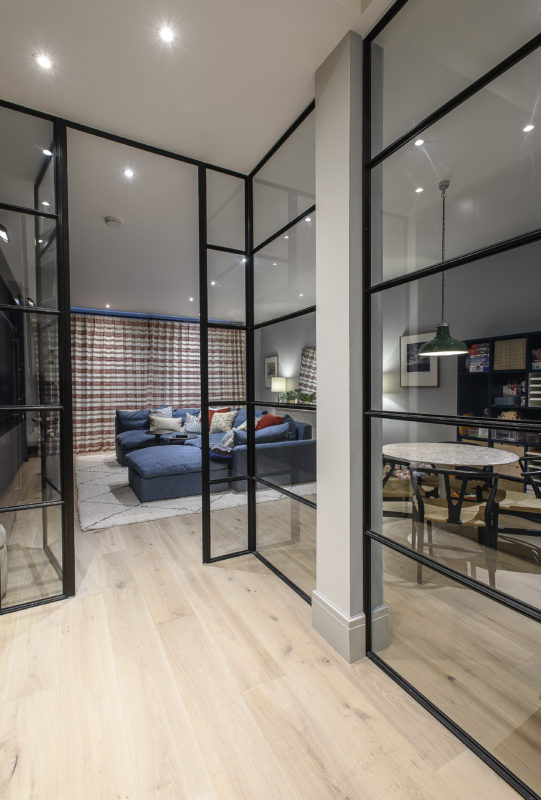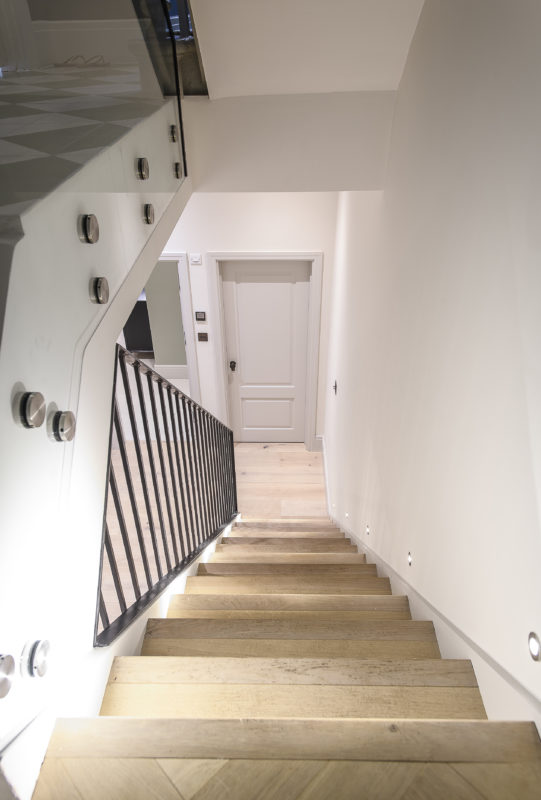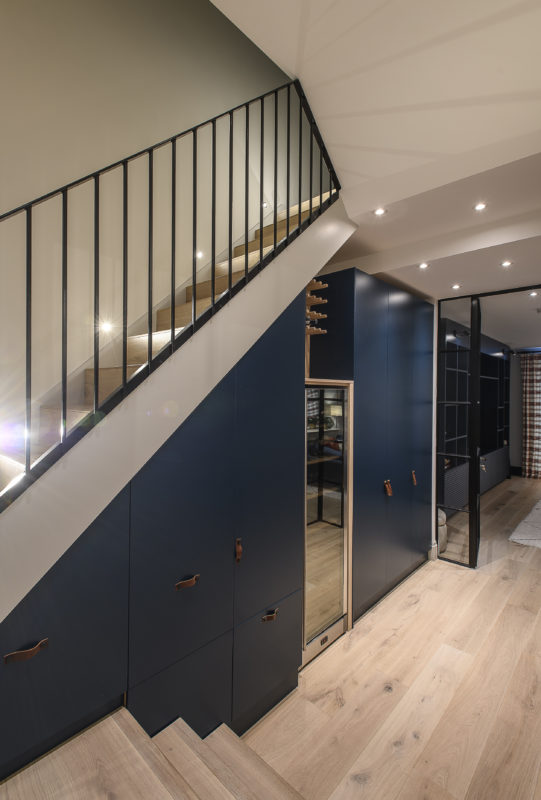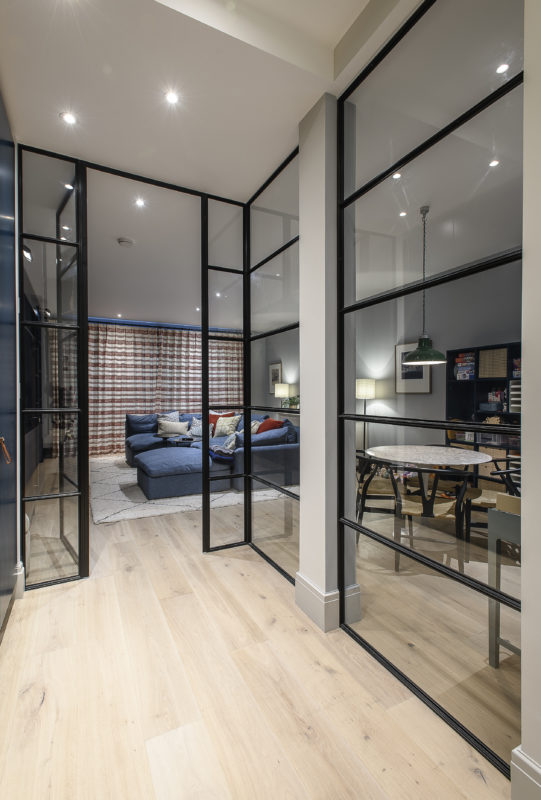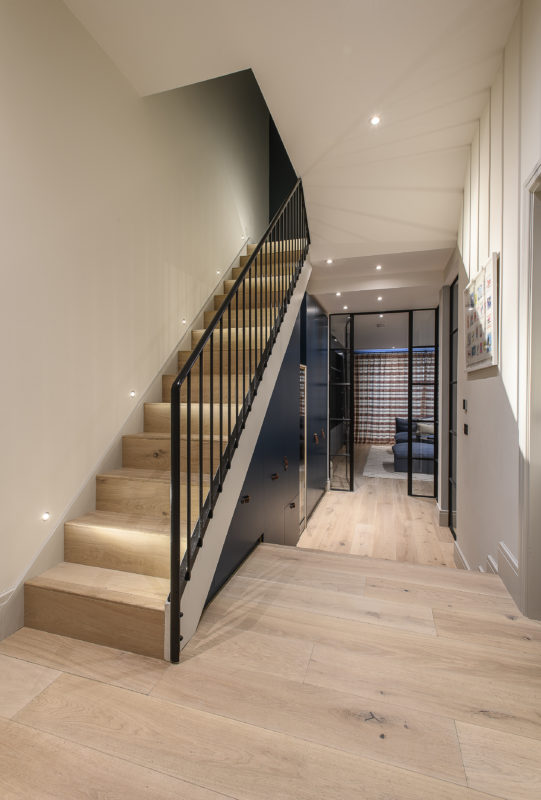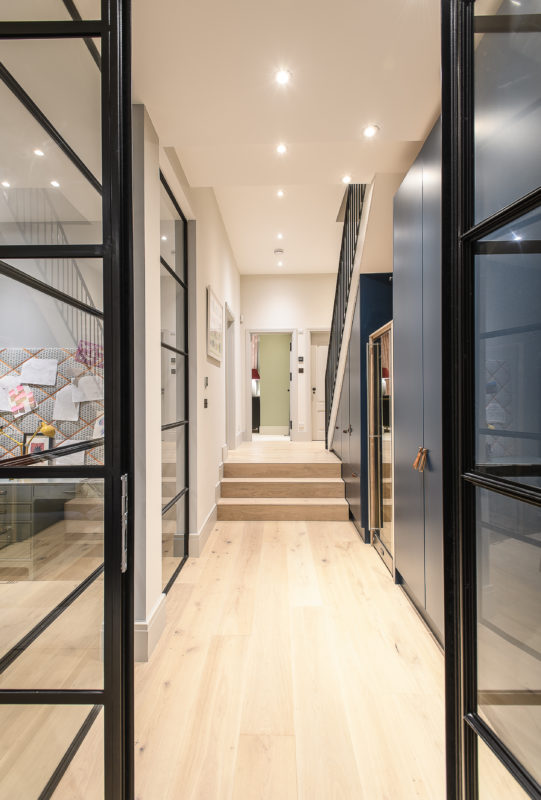 Link to Hammersmith Basement Project
Contact Shape Architecture
Should you wish to discuss ideas you have for a basement project.  We would be happy to chat with you.