Basement Extension Case Study 02
Our second basement case study is located in Cheslea in Redesdale Street.  Here the project is for a new basement extension under the whole house with lightwell to the rear and a re-working of the ground floor to include a side infill extension.  A key feature is the basement media room at the front of the property.  In this instance there is no front lightwell and the room extends under the front garden.  We have designed a structural glass panel in the garden space outside the bay window and a similar one inside of the bay window which serve to provide lots of natural light into the media room.  The effect when in the basement looking up is appealing too.  A second feature is the design of the stair linking the basement to ground floor which features large format glass panels.  These serve to provide a sense of openness and reflect light.  They also sit well with a large rooflight over the ground floor infill which is visible from the basement stair.   A larger room gives onto the rear basement lightwell and in between it and the media room sits a shower room and utility room.  The plan is fairly compact but both at basement and at ground floor there is a sense of openness and this is much derived from the use of glass in a variety of ways and  locations and this is from where much of the interest in the project is derived.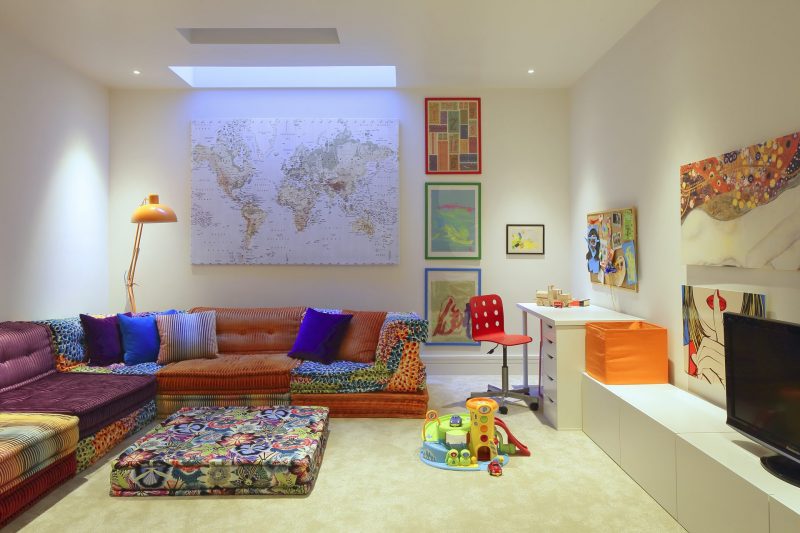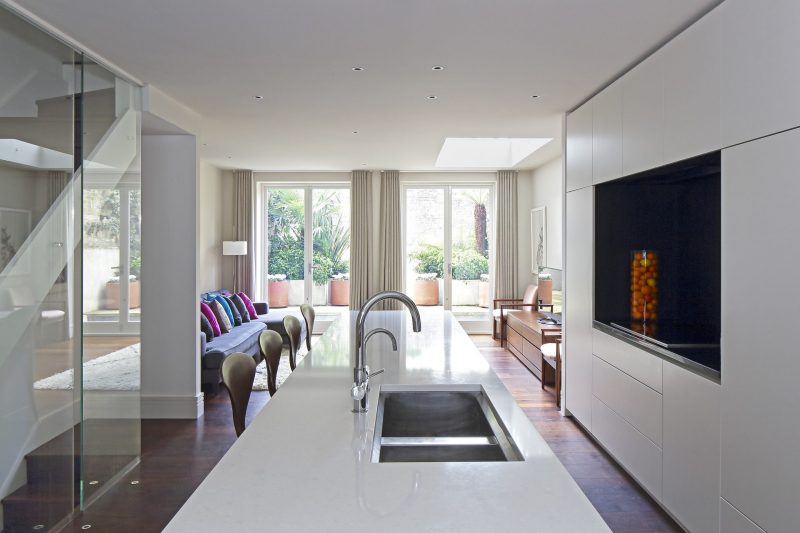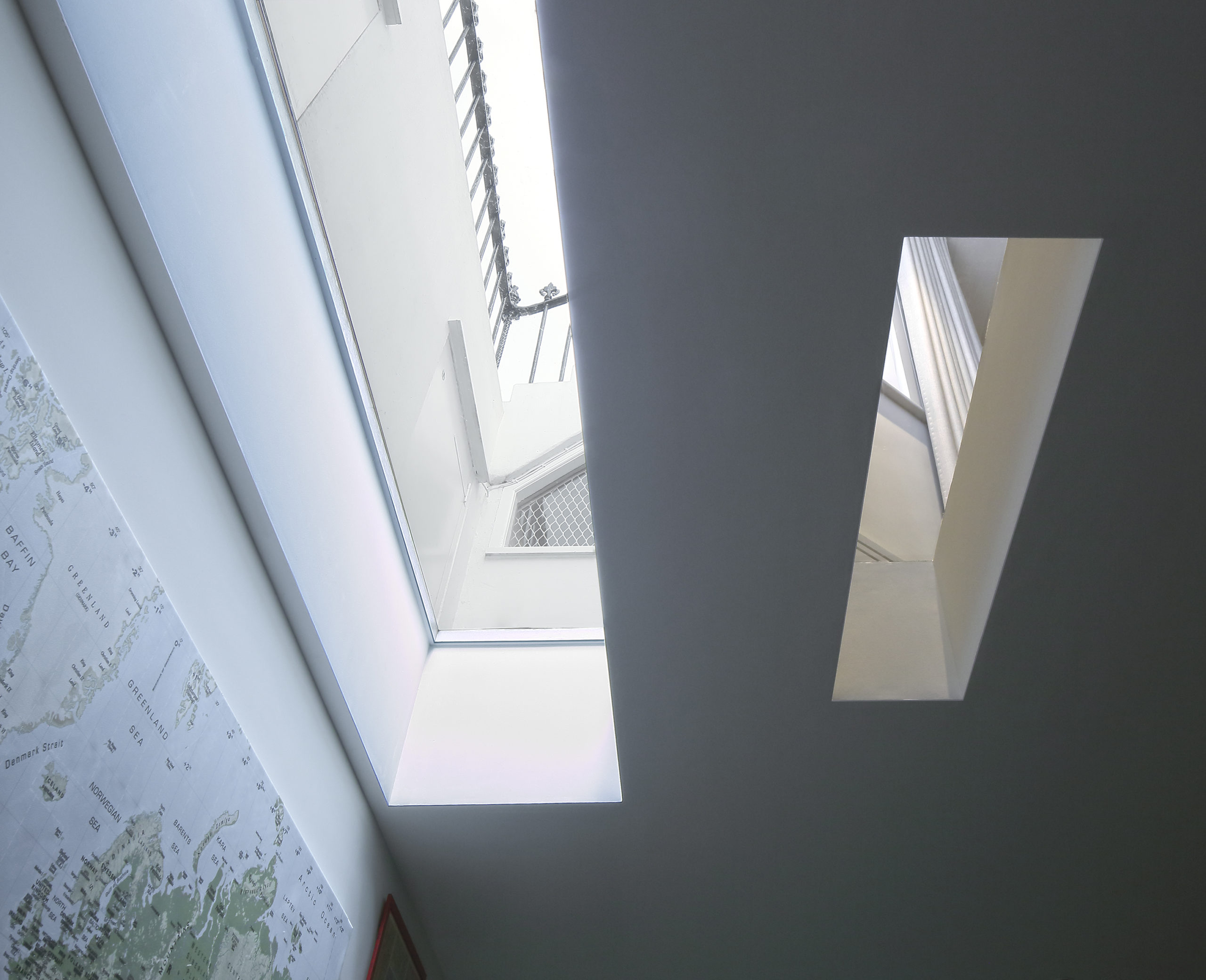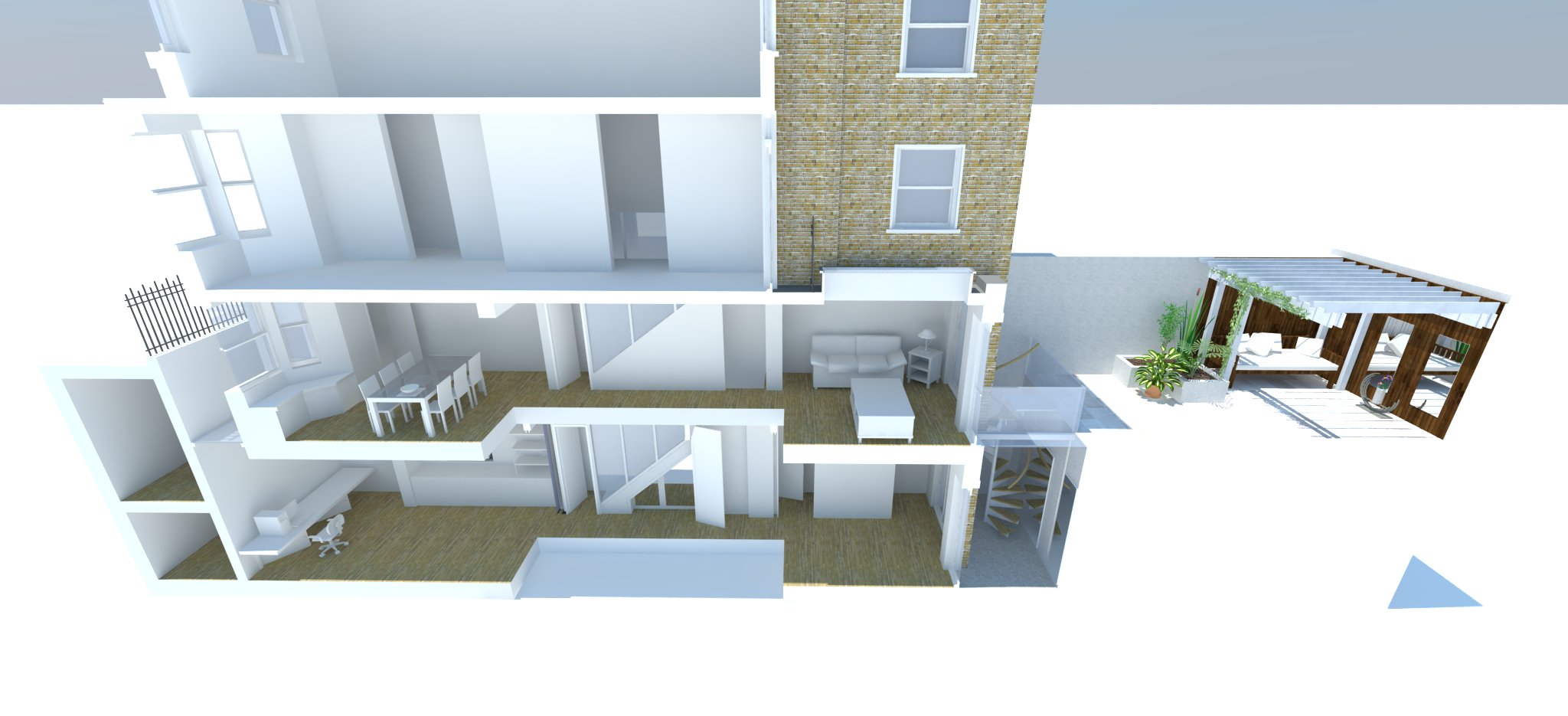 Link to Chelsea Basement Project
Contact Shape Architecture
Should you wish to discuss ideas you have for a basement project.  We would be happy to chat with you.