Glass and Transparency Case Study 01
As a part of our series of blog items on the use of glass and transparency in architecture and our work with glass at Shape Architecture, we are looking at three projects this week which demonstrate the use of a glass in a variety of ways.  The first is at Rugby Road our side extension in Brighton featured in the RIBA publication on how to Transform Your Home, where large format glazing, glass to glass detailing and thin glazing frames all contribute to a light filled contemporary interior.
As a side extension the project brief is quite typical, but the result is far from an ordinary space.  Given a wide side return we were able to maintain a path linking the garden to the street and this gave rise to the large glass panel linked to a rooflight over.  The rooflight sits within a green sedum roof and connects to the glass panel with a frameless connection to emphasise the transparency of the detail.  Here we worked with glazing specialist MaxLight with who we work on a number of projects.
Given the quality of the window and rooflight it made sense to detail a thin frame sliding door assembly to give onto the garden.  Again, this was designed with the help of MaxLight.
With much colour being provided by the planting in the garden a simple and elegant palette of materials was selected for the interior.  Large format ceramic tiling is used on the floor, and this is carried out onto the terrace to reinforce the sense of the merging of inside and outside spaces.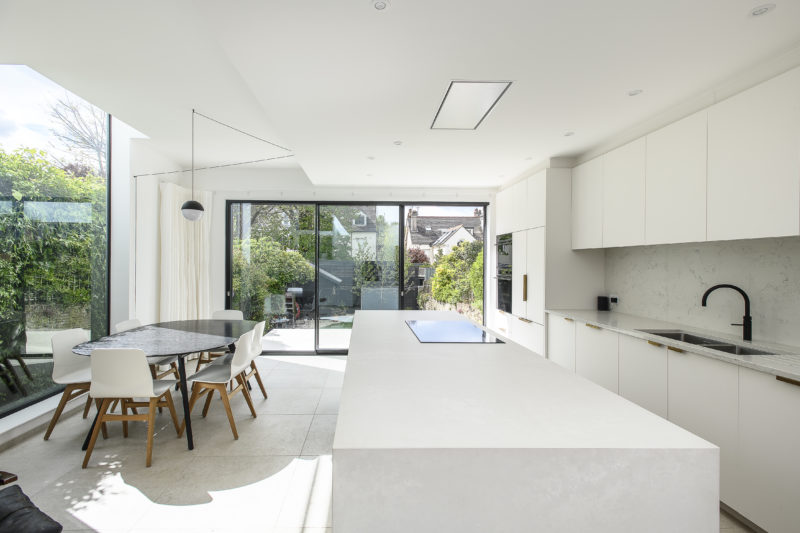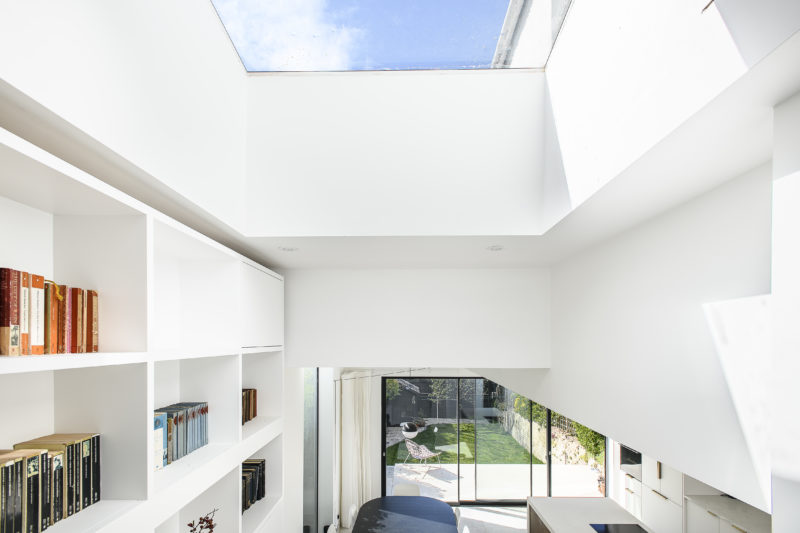 Link to Rugby Road Project
For more information on our project at Rugby Road, please follow the link: