Glass and Transparency Case Study 02
As a second case study in our Glass and Transparency series we look at the Glass cube we designed at our Hurlingham Road basement extension in Fulham.  This is of interest as it illustrates the impact that a completely glass enclosure can have on the interior and as a part of the composition of the external elevation.  We have designed a number of such glass cubes in a variety of situations, and all have been successful.
Here at Hurlingham Road the glass cube houses the stair connecting the ground floor with the new basement extension.  It ensures that the basement feels fully connected to the existing property and that the circulation flows well.  It is also enjoyable, sunshine or rain, to walk 'outside' into the glass cube.  Lit up at night it forms and interesting addition to the rear elevation.
We have used glass cubes in similar fashion in St. Dunstans Road in Fulham and include the sketch that started the design process for the glass cube.  The sketch is a section cut through the space as this helps to explore the movement from between basement and ground floor within the glass cube.  We have also incorporated a glass cube in a composition of glazed terrace and large-scale glass windows at a project in Holland Park and illustrate how computer modelling in 3D helps to explore the design and clearly communicate with our clients.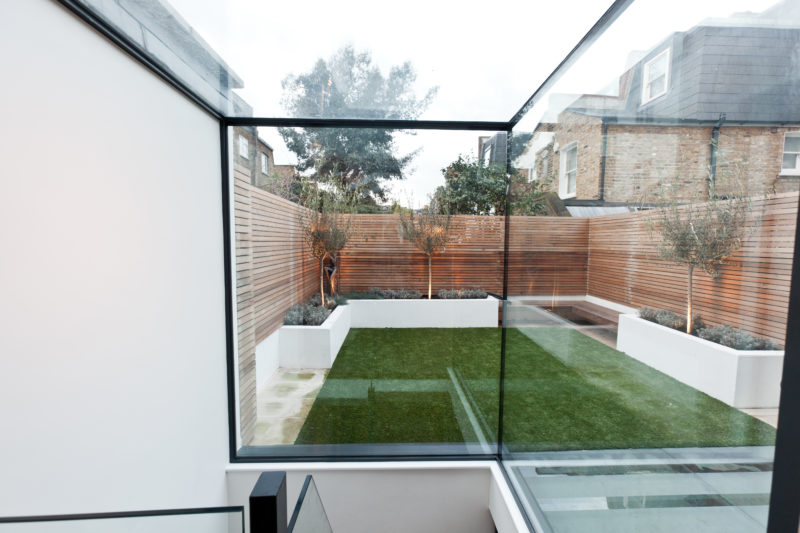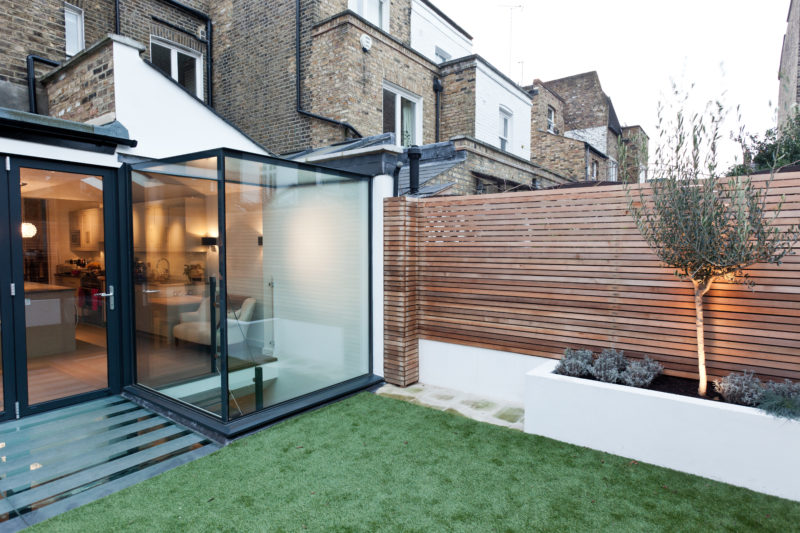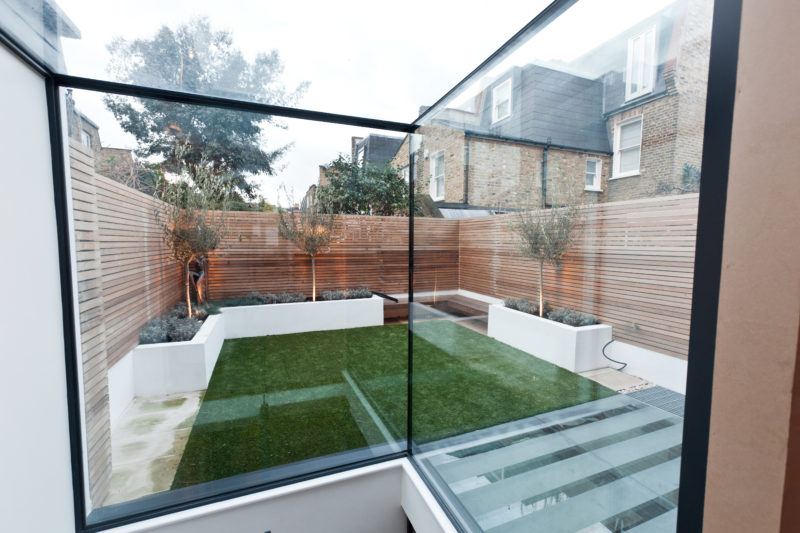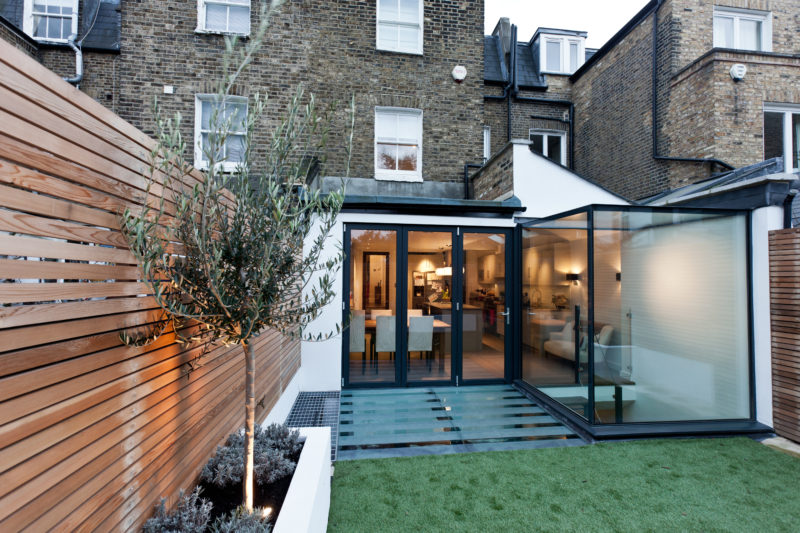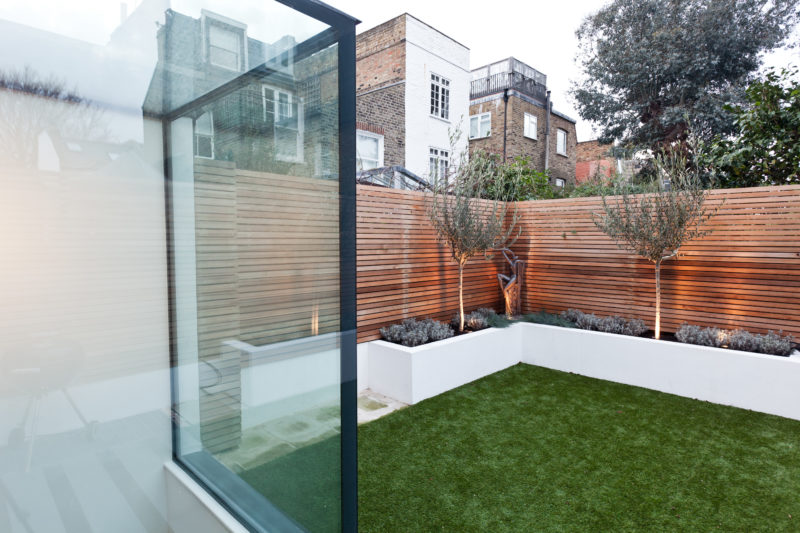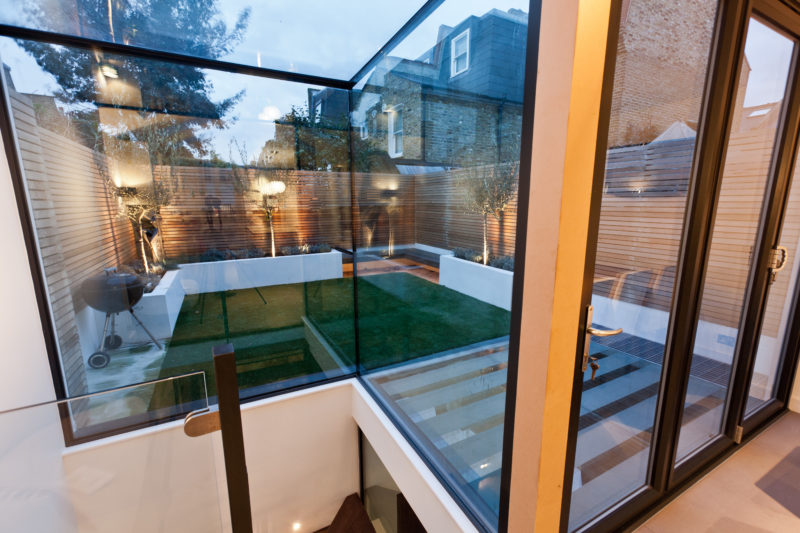 Link to Hurlingham Road Project
Contact Shape Architecture
Should you wish to discuss your glazing project and understand the benefits of the use of glass in forming an elegant contemporary space, please feel free to contact us.  We would be happy to chat with you.