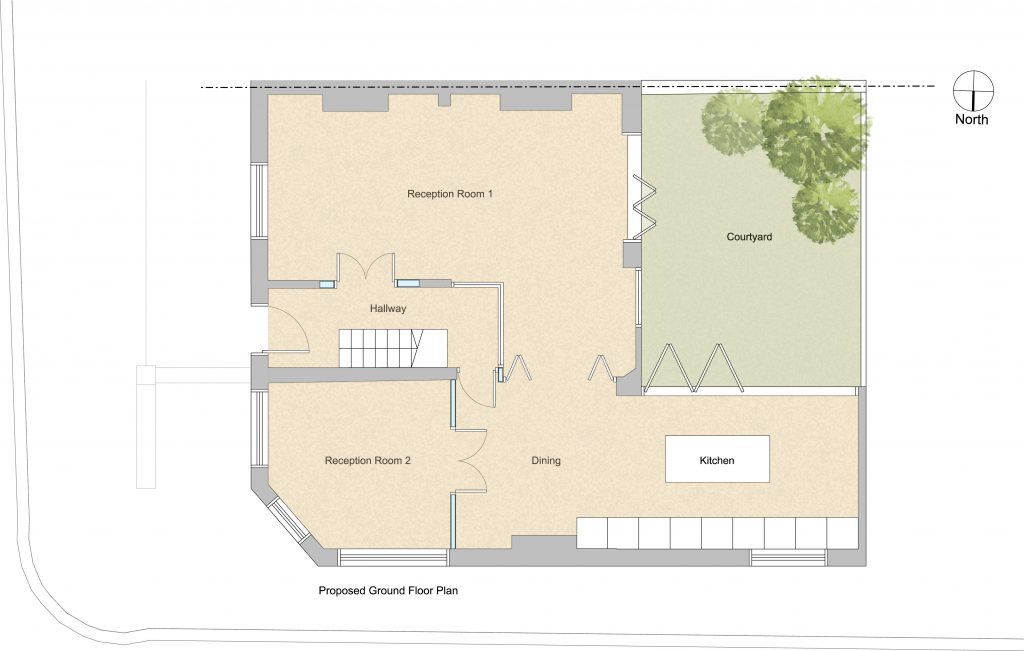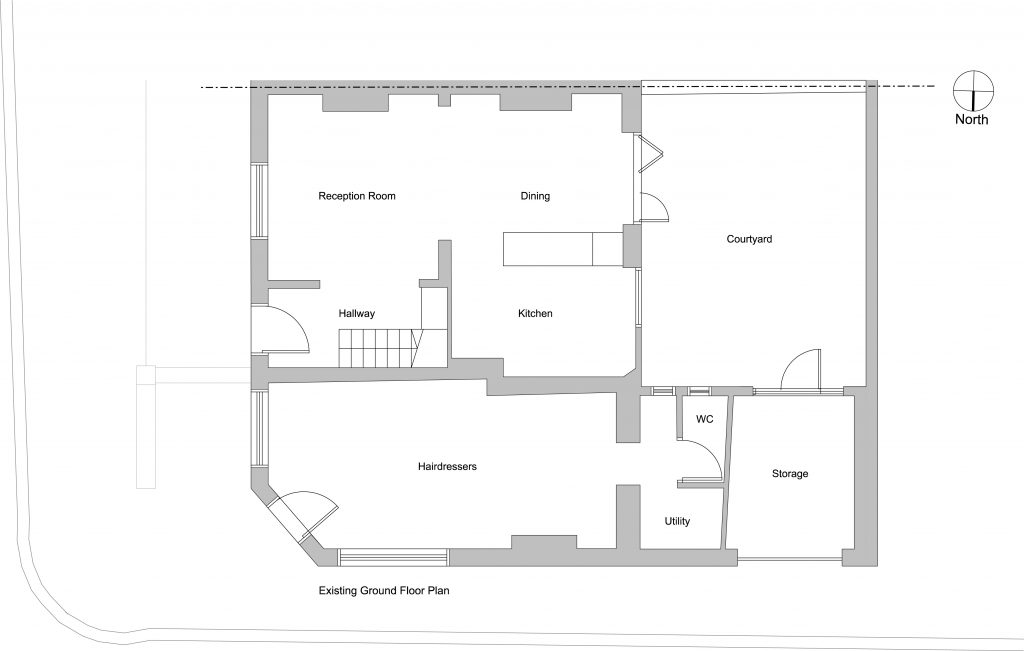 Shape Architecture has gained planning permission to create a family home through combining a two storey flat with the hairdressers it shares part of the corner site with.  Also co-opted into the family dwelling will be the single storey store rooms used by the hairdressers.  All the accommodation will then be set around a courtyard garden currently given over to the flat.
In enlarging the ground floor we are able to site the kitchen with easy access into the courtyard and generally open up the interior space.
Working as architects in Fulham all our projects ensure the interior spaces connects well to the garden beyond. Here the transformation is particularly successful.
The first floor currently given over to beds and bathrooms will remain largely as is being improved through decoration and installing a number of new fixtures and fittings.
The home is now an impressive characterful property on a good site in Hammersmith.
If you are considering a similar project in Hammersmith or other boroughs please feel free to contact Shape Architecture to discuss further.