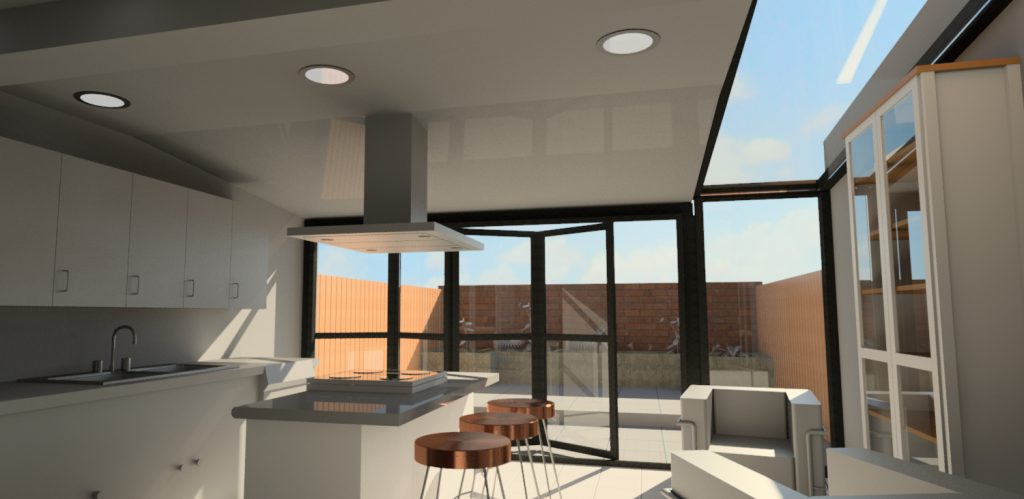 Shape Architecture has just obtained another planning permission in Fulham.  This project is for the extension and remodelling of a modern townhouse to include making the integral garage into habitable accommodation.
In being able to co-opt the garage into the ground floor plan we have been able to create a light bright contemporary interior space which opens up onto the garden beyond.  The quality of the interior is a great improvement upon the existing floor layout.
Working as Architects in Fulham Shape Architecture undertakes many such projects where the brief calls for an interior based on the principles of light and clean and simple detailing.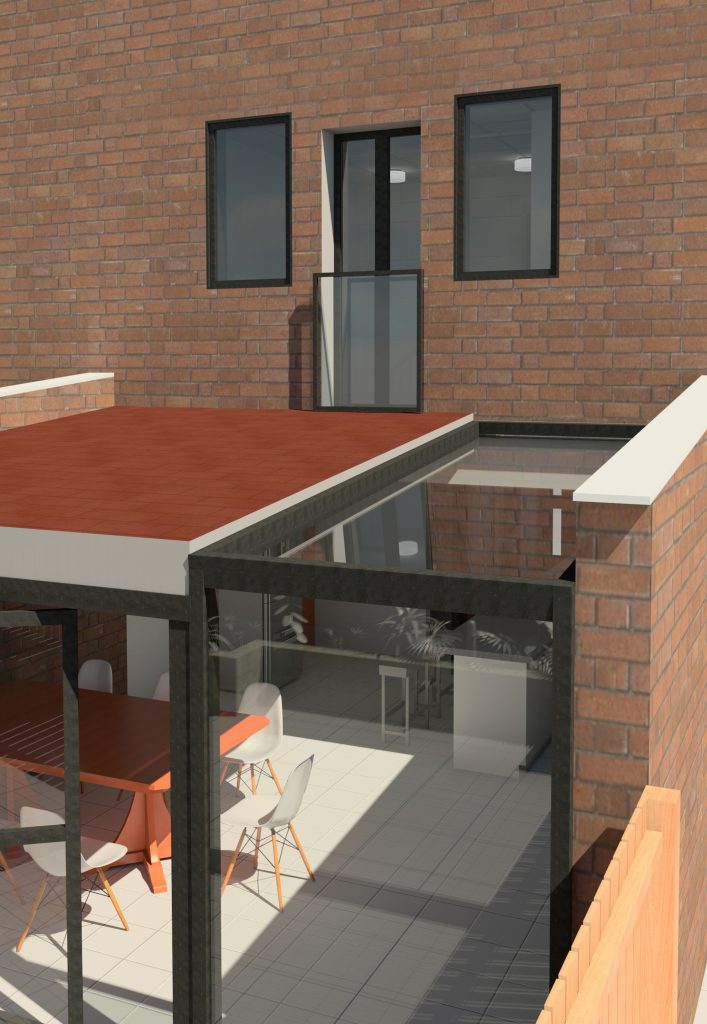 The rear extension incorporates a large Rooflight and this helps bring natural light into the heart of the floor plan.  The use of a Rooflight allied to the glass doors onto the garden serve to help the inside and outside spaces integrate together.
Shape Architecture Fulham Projects Below….