Roof Terrace Case Study 02
Our second roof terrace is of interest as it features and elegant glazed way to access the roof.  Located in the Holland Park area of London, Shape Architecture was commissioned to re-work the whole of an eighties town house including a rear glazed cube extension.  The use of glass and natural light is a feature of this project throughout and determined the design of the access to the new roof terrace.
The existing flat roof housed some services and this was accessed by a step ladder in a storage room.  The new roof terrace is accessed by an elegant linear and low profile rooflight set over a new staircase.  The rooflight is side hinged and opens electronically with a switch at the bottom of the stairs.  A rain sensor will close the rooflight in the event of it raining.  The rooflight set over the stairwell serves to flood the interior with daylight,
It is in its way similar to our roof terrace at Adam and Eve Mews where a glass cube is an elegant feature and method of accessing the terrace whilst flooding the stair with natural light.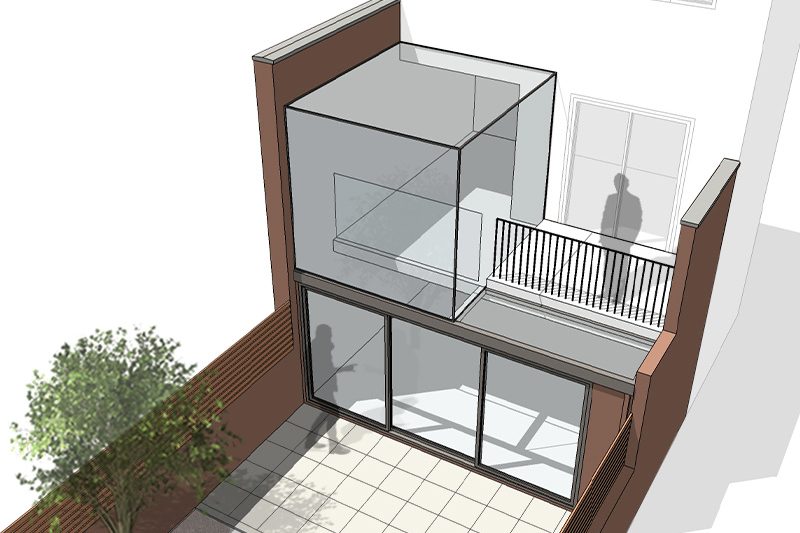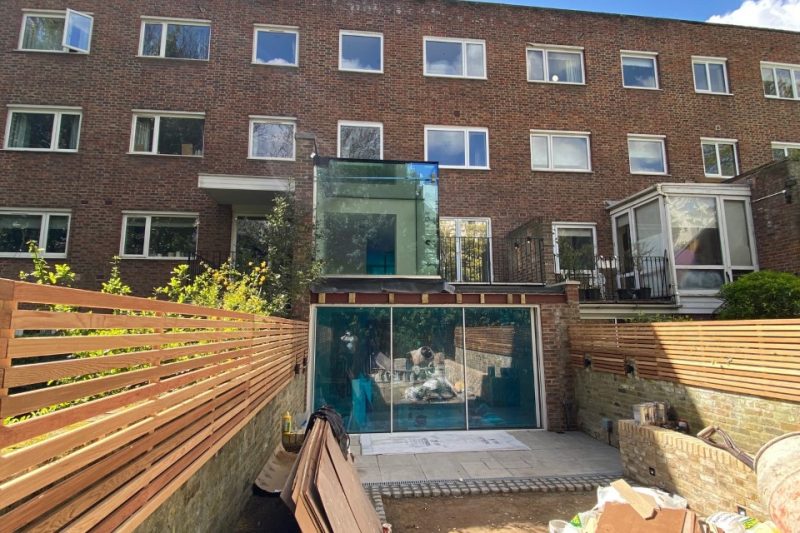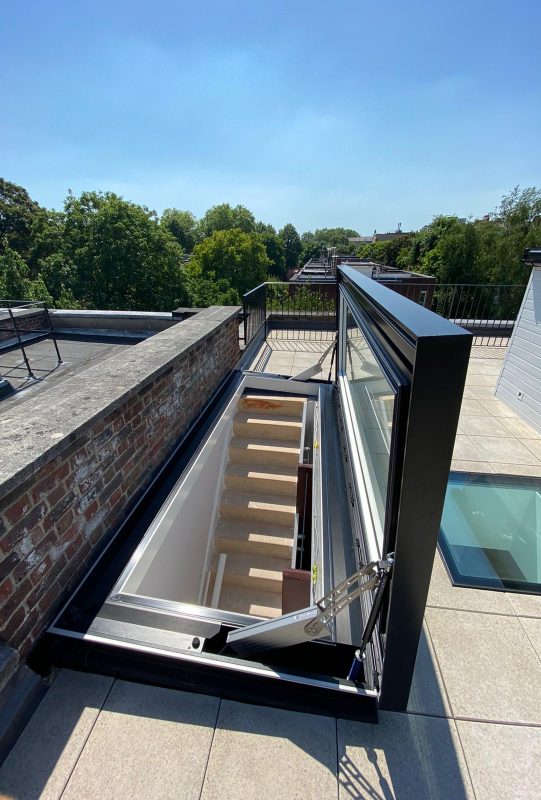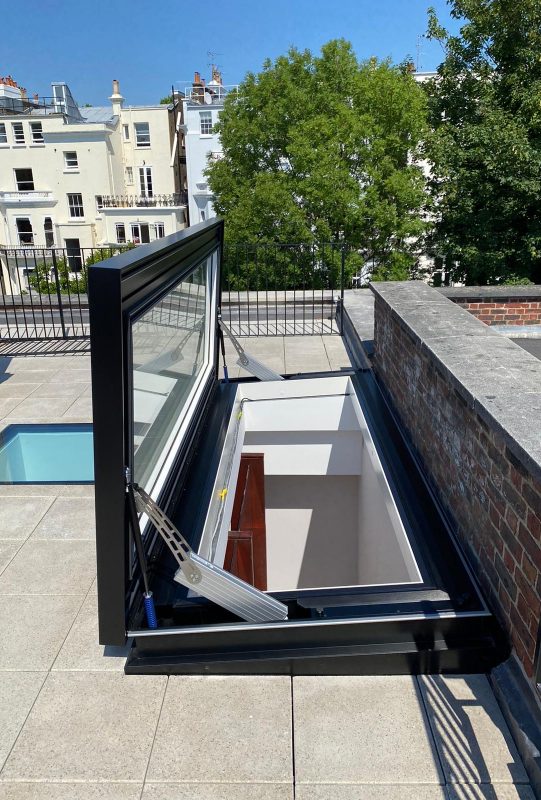 Link to Woodsford Square Project