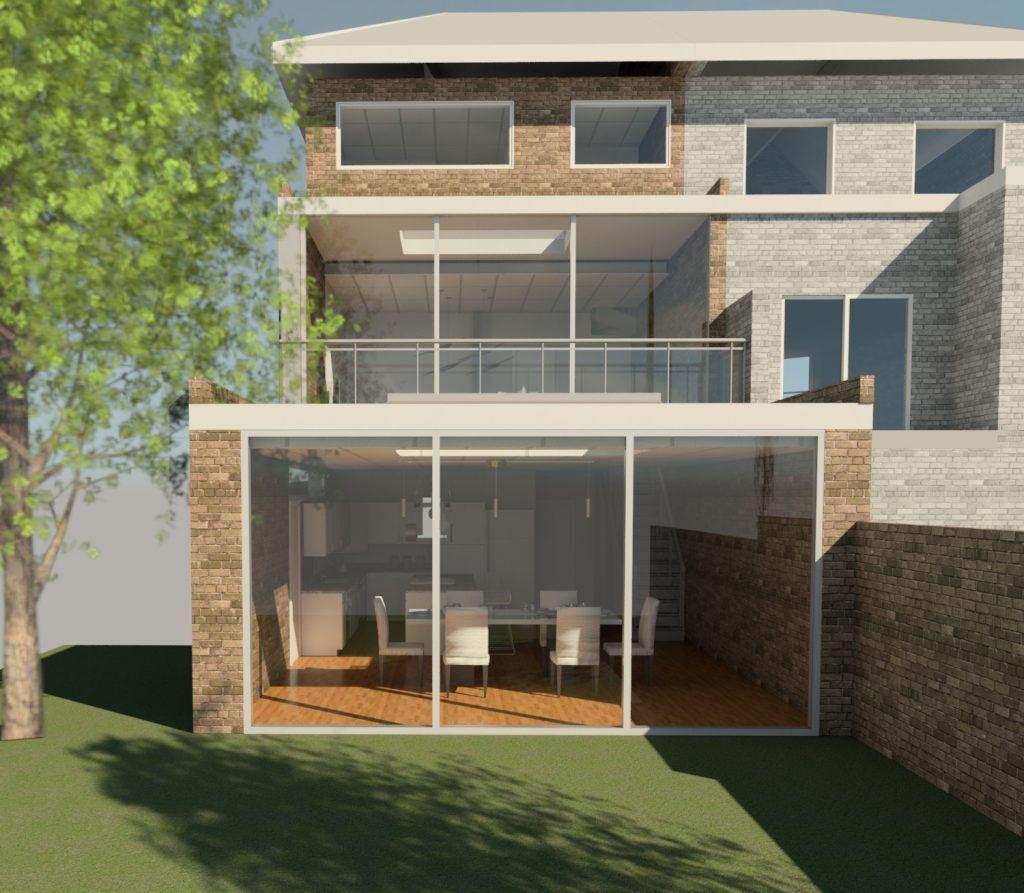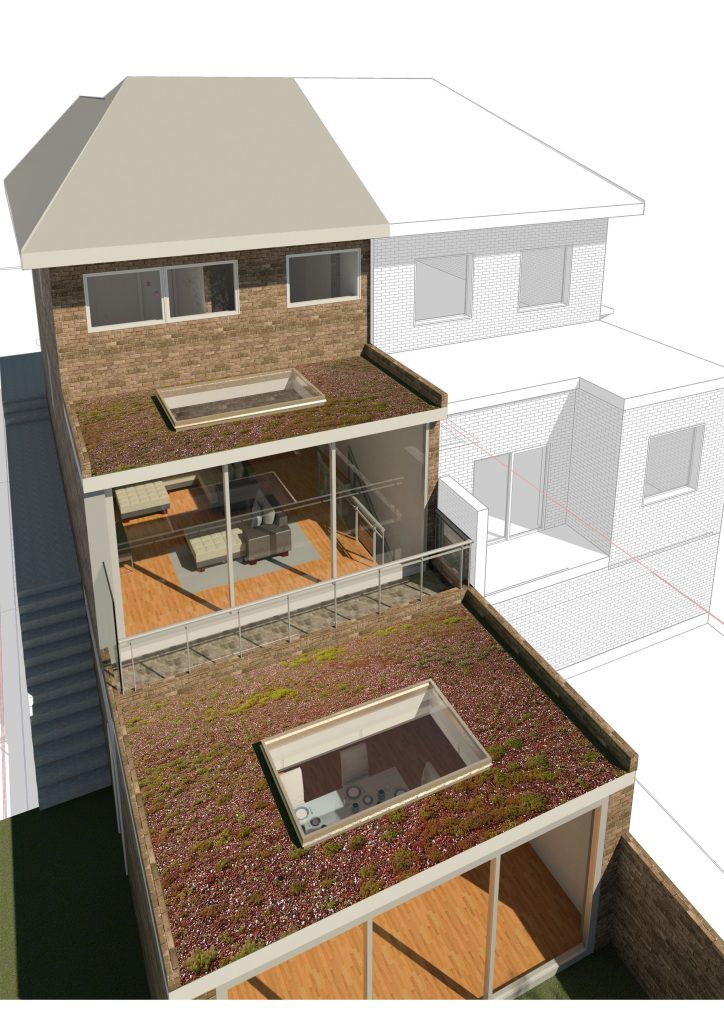 Ealing Architects
Working as architects in Ealing, Shape Architecture has started work on a project to reconfigure the upper level and improve access to this level to a house in Mount Crescent Park in Ealing. Shape Architecture was recommended to our client by the RIBA (Royal Institute of British Architects), when she contacted their client advisory service. In the first instance we are producing a design concept with supporting material in order to obtain pre-application advice from Ealing planning department.
Architects in Ealing
Our design proposal has looked at improving access from first floor to second floor and the reworking of the second floor plan to provide more bedrooms. The new stair takes advantage of the large hallway and is much less cramped than the existing stair. A key design issue is increase in headroom required by the relocation of the stair and what physical form this might take. With a combination of 3D computer models and a photographic survey of built precedents we have been able to build a convincing case in favour of the proposal. A preferred option has a raised section of brickwork externally to create the desired headroom which is redolent of local features. The 'lid' to this feature is a structural glass panel that will flood the interior with light and provide welcome views of the sky. As architects in Ealing and working throughout London our creative and practical approach to problem solving enables us to maximise the potential of even the smallest of projects.
Ealing Extensions
Through our connection with a busy contractor in Ealing we have a continual flow of work in this part of London. Our most recent project which has just gained planning permission is for a large loft conversion. As a loft conversion in Ealing this project is a good size, adding as it does two further bedrooms a bathroom and considerable storage.
Working as architects in Ealing, Shape Architecture has a great deal of experience in designing and building extensions.
As Shape Architecture continues to develop its portfolio of sustainable buildings our proposal for a green office in Berkshire is a good example of the issues and opportunities that can be explored.
Located in a sensitive green setting the office is largely from recycled shipping containers and a green sedum roof.  The composition of materials is then completed with the extensive use of glass both in large format windows, clerestory glazing and feature rooflights.  All of which ensure the interior is flooded with natural light.
A simple palette of high quality materials is then developed in a simple and striking building form.  Here the roof is used to define the architecture.  Set over the recycled shipping container walls it is divided from them by a strip of high level glazing which helps to foster the sense they the roof 'floats' over the building below.  This us then developed as towards the building entrance and front facade the roof is canted upwards and then set within it is a dramatic curvilinear rooflight.
High level glazing helps provide both light and privacy on the side of the building that abuts the site boundary.
The internal finishes echo the limited palette of materials and the importance of the roof form with the soffit of the roof being clad in birch faced ply to further distinguish it as a separate and distinct part of a simple composition.
As with our sustainable reworking of a country house currently on site in Harpenden we would also use the surrounding site to incorporate a Ground Source Heat Pump linked to underfloor heating within the office.