Brighton and Hove Architects
Shape Architecture has been working as architects in Brighton and Hove for 17 years.   Our work encompasses private residential projects of all types and size and common to all is the creation of light filled contemporary spaces.  Below we illustrate the breadth of our work in Brighton and Hove with four projects. The first is a basement extension in Hove to form a duplex flat in Third Avenue.   The second project is a side extension in Brighton in Rugby Road.  Our third project in Hove is the contemporary reworking of a listed apartment on Hove seafront in Brunswick Terrace.  The fourth project illustrates our expertise in obtaining planning permission for roof terraces.  Here we are creating a roof terrace coupled with first floor rear extensions in Norfolk Road in Brighton.
Hove Basement Extension
Shape Architecture has the largest portfolio of basement extensions of any practice in Brighton.  Here we describe our basement extension in Third Avenue in a Conservation Area.  The project had its complexities both in terms of planning and appearance and detailed technical design.  Given its location in a Conservation Area the appearance of the new basement level works needed to match the existing ground floor above in terms of the bay window and very detailed brickwork mouldings.  The project does this very successfully and had achieved planning permission at our first try. As the space below the existing ground floor was an old externally accessed store, which we were deepening by over a metre to achieve a headroom and a new concrete tanked and insulated floor, the quality of the building fabric was poor and created many technical challenges which working closely with our Contractor and structural engineer were overcome.  The result is a light filled duplex flat in a lovely location at the bottom of Third Avenue.
Our Client Writes:
I have been super impressed with every aspect of the service from Shape.
I had quite a complex project where I was planning to turn my flat into a Duplex. My property is part of a large Victorian building, and my intention was to connect the flat to the basement below, digging into the floor to raise the ceiling height and creating a new bedroom and bathroom. The works required underpinning and legal agreement from all parties within my building, alongside this I also needed consent from the council as I lived in a Conservation Area.
The team at Shape led the way for me to secure all of the above, with little if no effort from myself. They were at hand at every stage of the project providing a friendly, professional service where nothing seeing too much trouble.
Having never done a project of this size I was constantly on the phone or emailing Shape but this was not a problem at all , the team made me feel at ease and explained everything clearly for me to understand and made me feel 100% comfortable with what was happening.
I cannot personally recommend the team at Shape more highly and I have been so pleased with every aspect of their service – a telling sign (for me) was all the people around the project from the party wall surveyor to the building team etc, etc did not have anything but praise for Shape as well.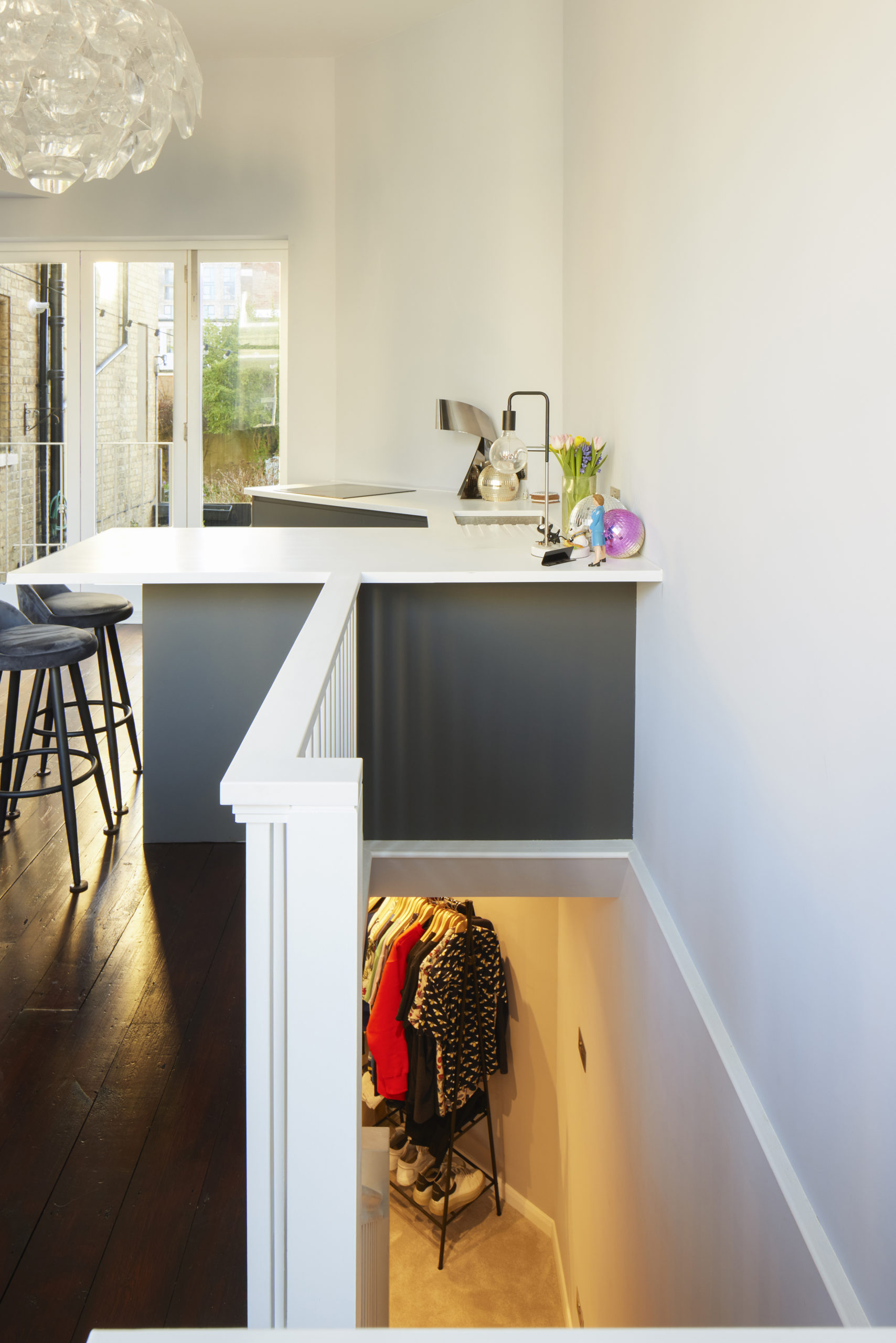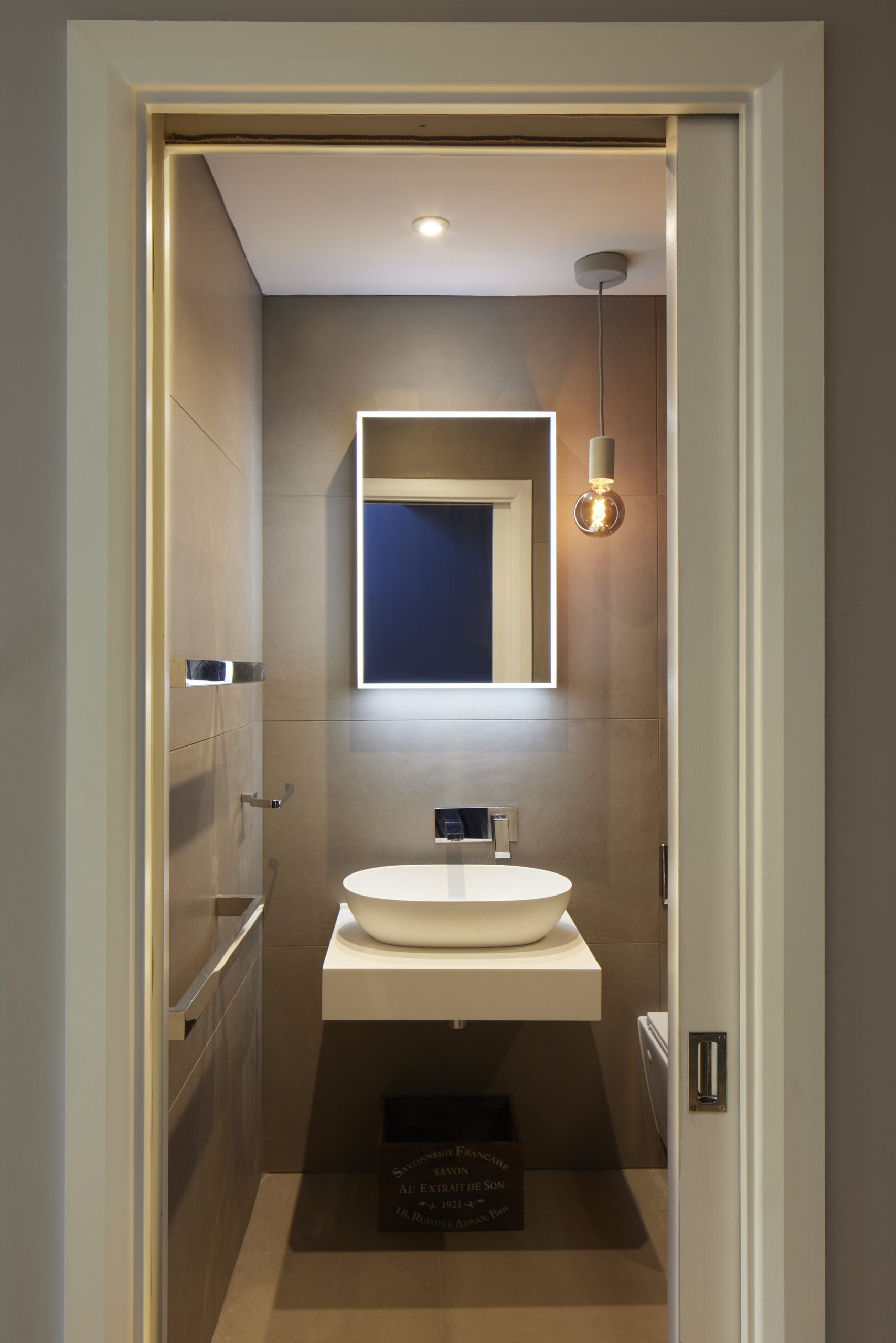 Brighton Side Extension
We undertake very many extensions in Brighton, and all serve to transform our client's homes.  This extension in Rugby Road, whist being a relatively simple side infill extension and opening up of the interior still serves to transform the property and is recognized by the Royal Institute of British Architects as being one of only 30 UK projects included in their recent book on transforming homes.  Here a large, glazed screen connects to a rooflight with a frameless connection to flood the interior with natural light and provide a gentle and elegant feature.  All set within s green sedum roof proving a pleasing view over the extension from upper rooms.
Our Client Writes:
The end result has just been fantastic.  The best way to go forward with a project like this is to have an architect.  We invited Jason, the architect from Shape Architecture, into our house.  We had a chat with him, we wanted to get an idea of what he was like.  He opened us up to other ideas, to what can and can't be done.
Click to link to Rugby Road Project.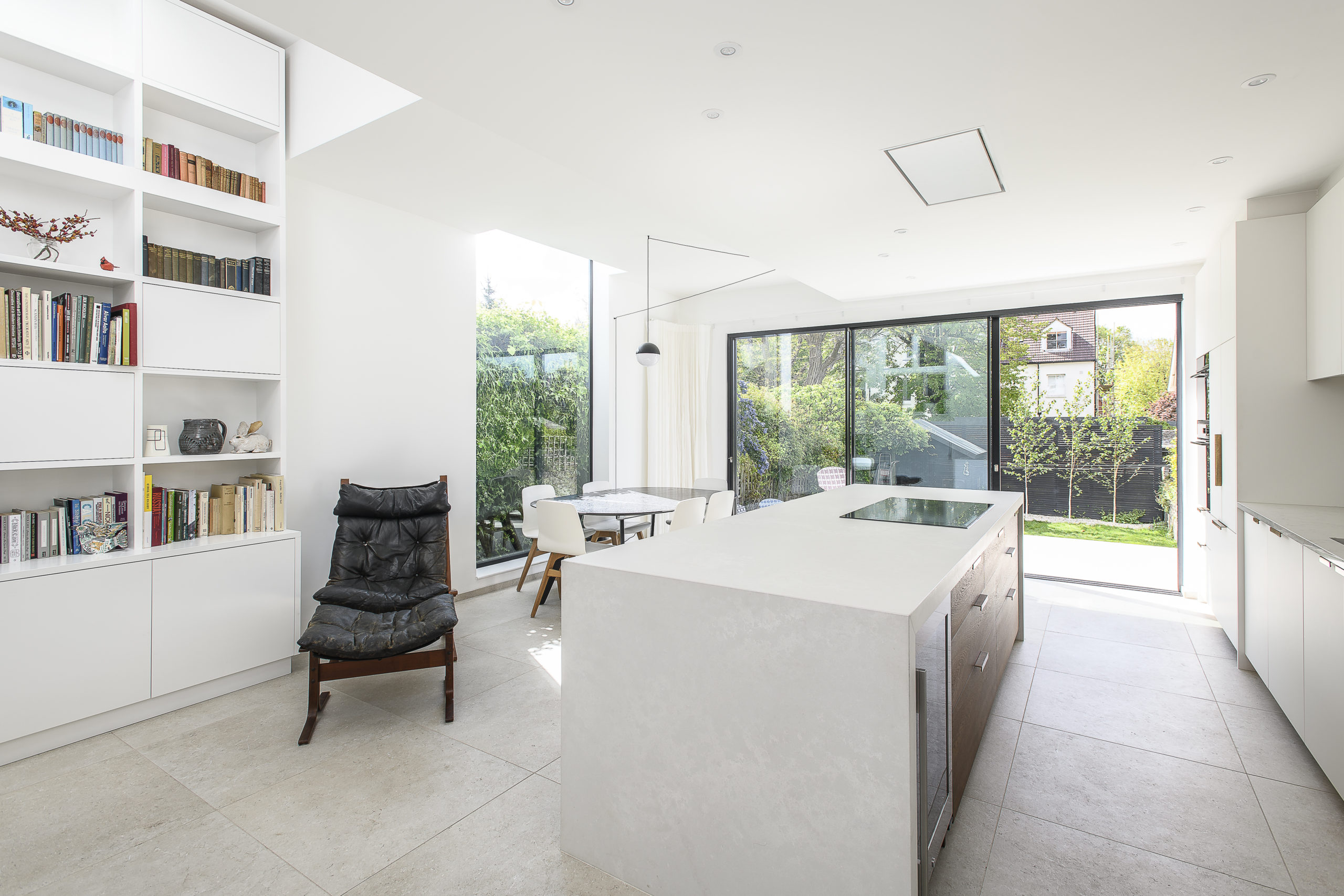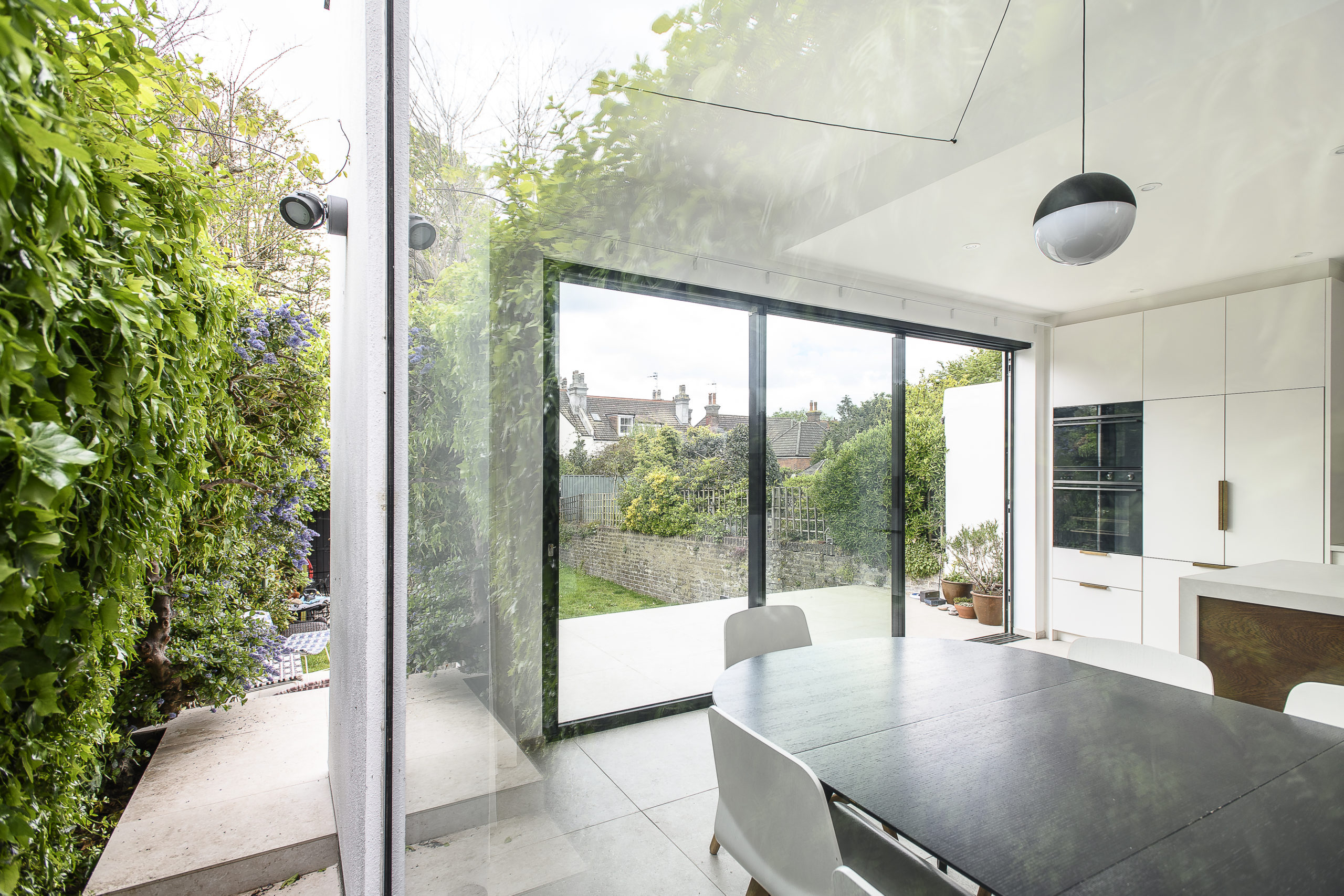 Hove Listed Building
Shape Architecture enjoys a 100 percent success rate in their listed building planning applications in Brighton and Hove. This project creates a large contemporary kitchen, living and dining space from two adjacent rooms that certainly provides a 'wow' factor.  Careful consideration of the significance of this listed building and close working with the heritage team at Brighton and Hove saw listed building consent granted at the first submission.
Our Client Writes: 
We've been working with Shape Architecture on a rebuild/restoration of a flat in a listed building, which required a lot of work. Throughout the entire process, the work that Jason has done has been perfect, starting with a completely painless planning process, through the tender process for the contractor to completion of the different stages of the project.
Jason's attention to detail has been immaculate, ranging from the fine details of a particular design element up to the financial and planning aspects of the whole three-stage project. He is highly attentive and creative in the design process and listens extremely carefully.
Working with him has been a real pleasure and the project has been pretty much seamless in its execution.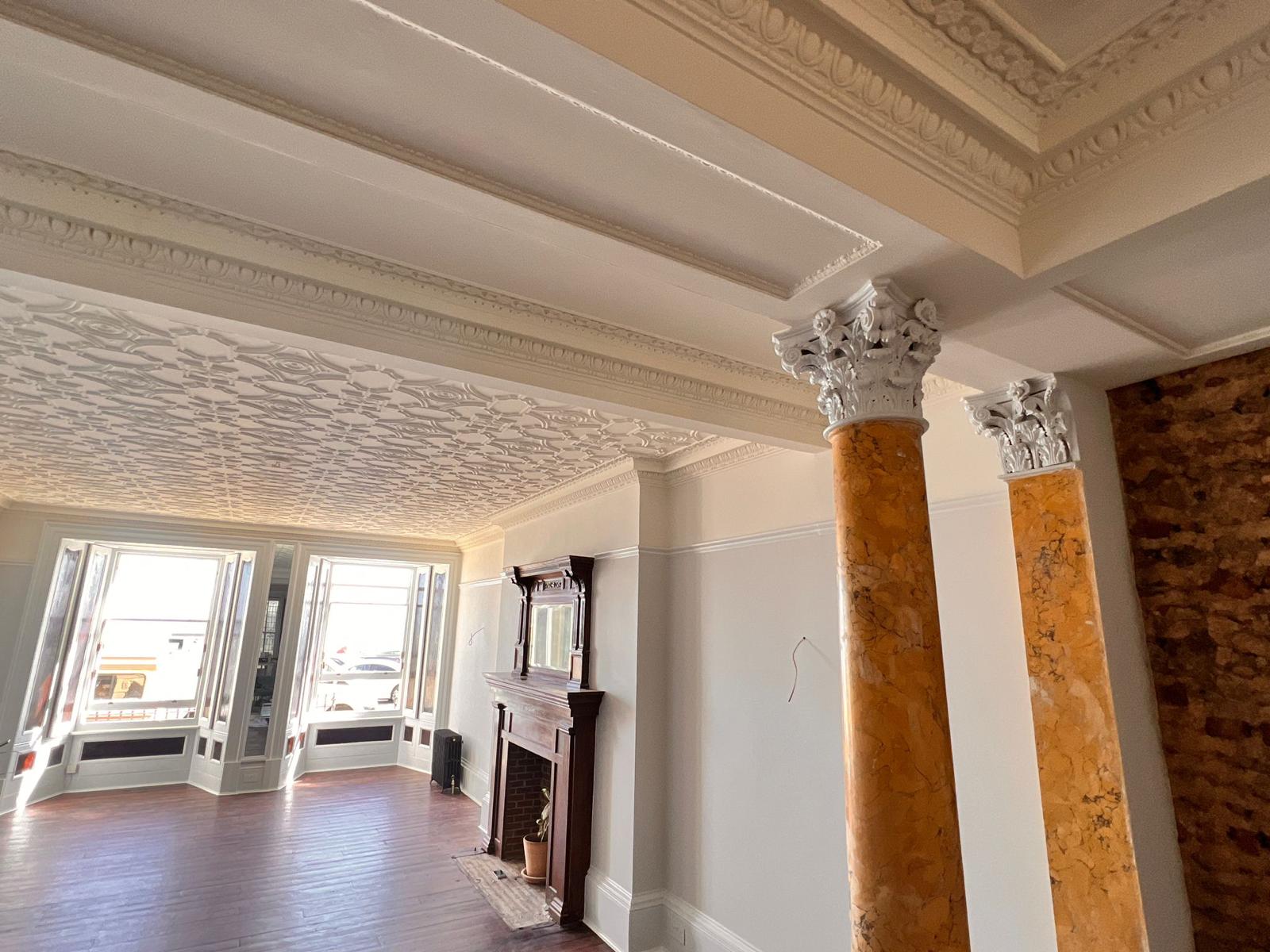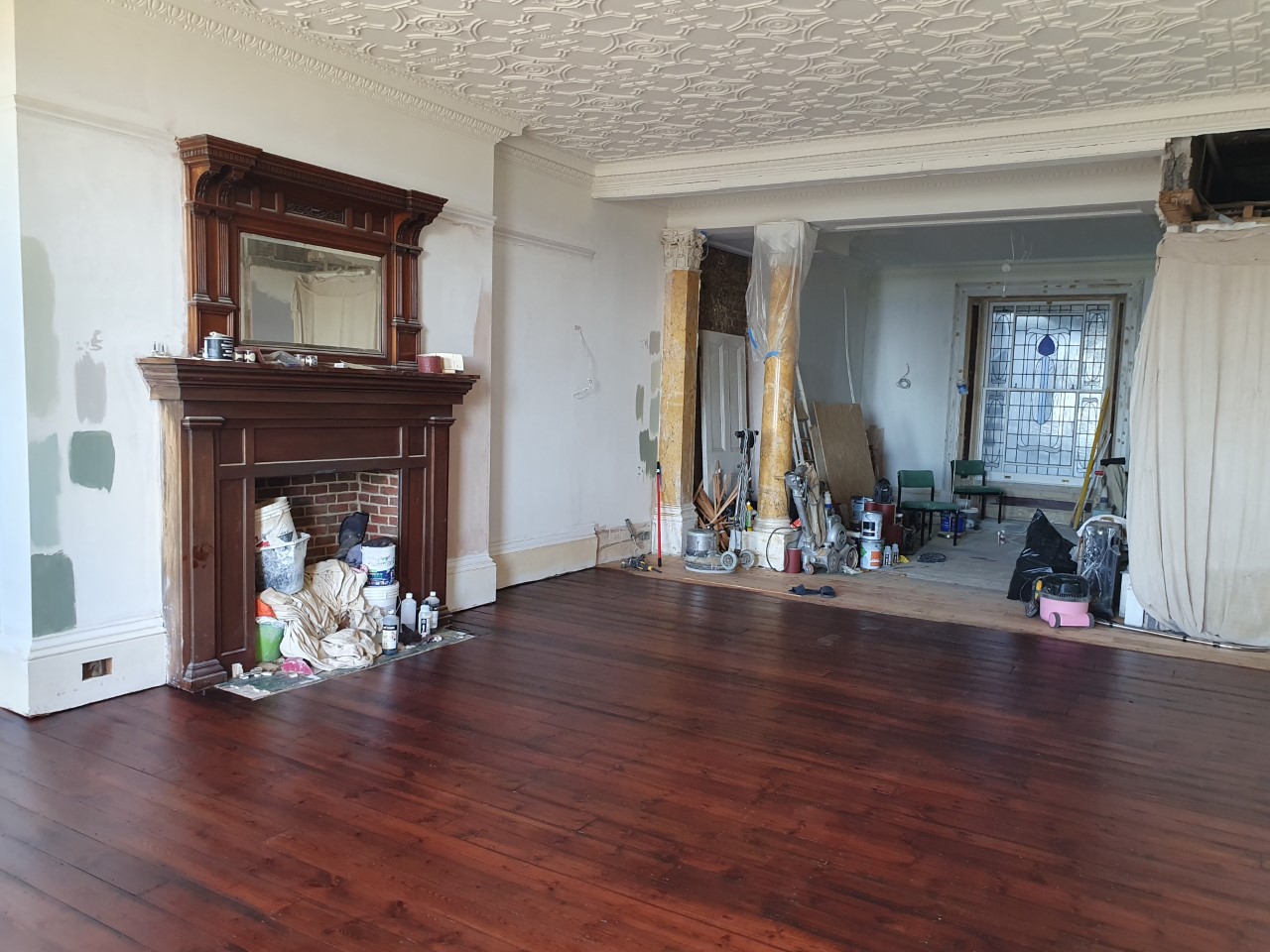 Hove Roof Terrace
Our portfolio of roof terrace projects in Brighton and Hove and throughout London is varied and impressive, serving to transform properties with the addition of valuable external space almost always with impressive views.  This project in Norfolk Road Brighton adds a roof terrace and upper-level rear extensions to the property.  A glazed box provides access to the roof terrace which has one side of the glazing slide over the other to provide headroom and access onto the terrace.  Solar photovoltaic and solar thermal panels are installed at the back and front of the terrace and a number of rooflights provide additional daylight into the interior.
Our Client Writes:
Simply blown away by our planning permission being granted for a roof terrace. Especially since we were told by residents on our street that it was impossible to achieve this. Thank you to the stellar team for such a smooth and efficient process. We cannot wait for the next phases now.
Click to link to Norfolk Road Project
This breadth of experience coupled with a long period of time working in Brighton and Hove means that Shape Architecture has a wide and longstanding relationship with local contractors and a range of consultants. Equally we have been dealing with the local planning authority and building control for some 17 years.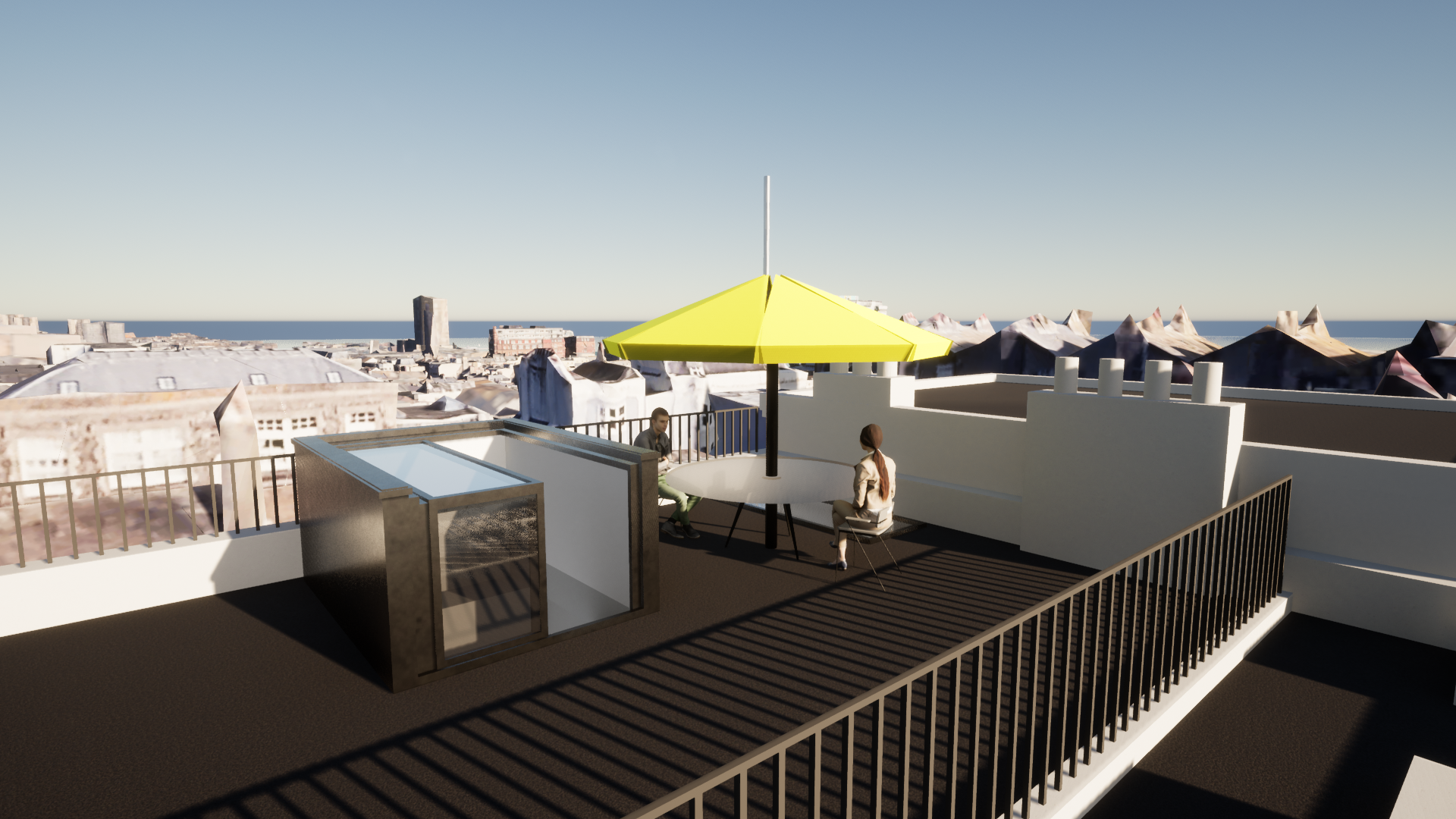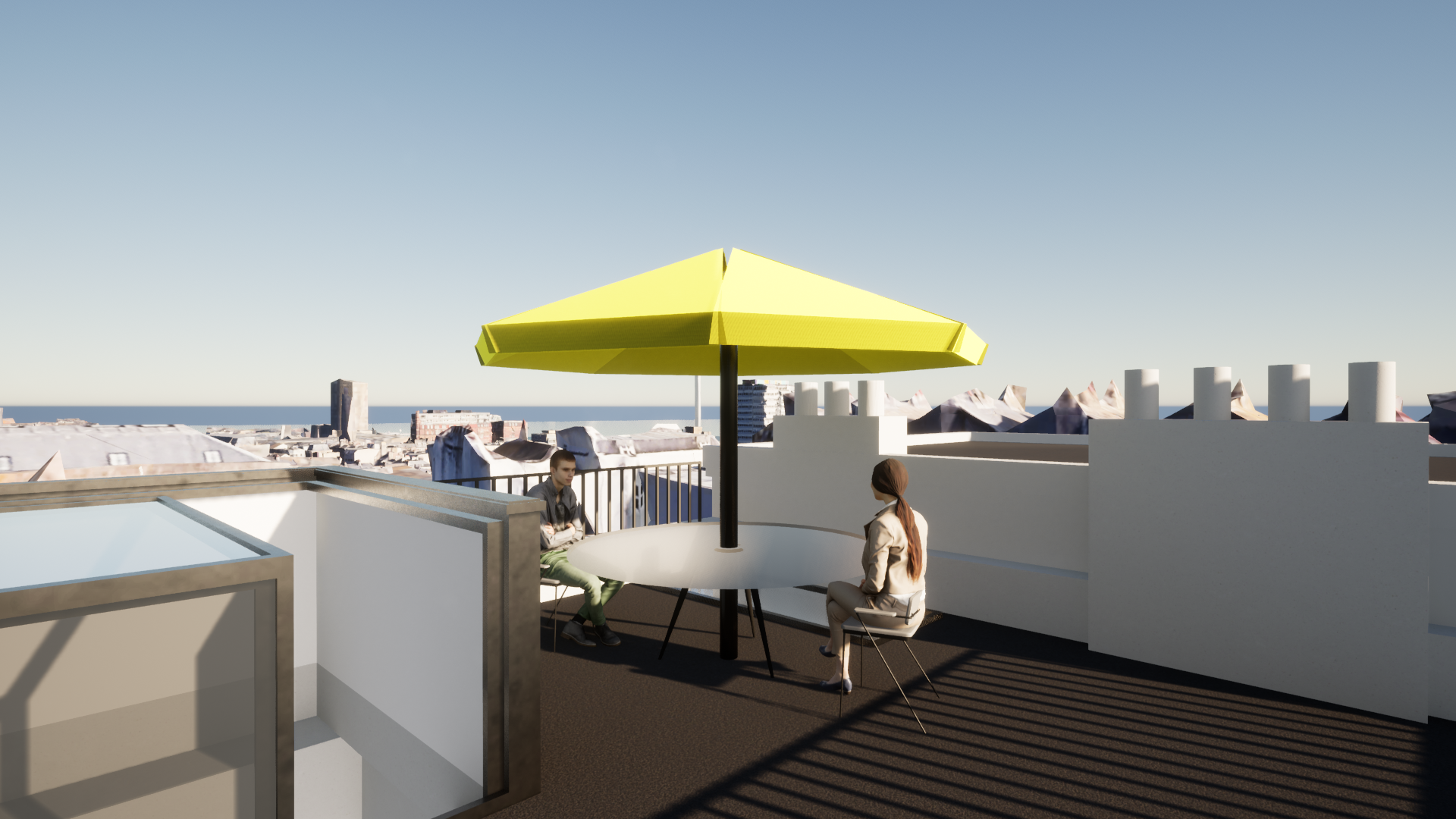 If you have a project you would like us to be involved in, we are more than happy to guide you through all RIBA stages and offer a complimentary initial consultation. Please feel free to contact us at Shape Architecture at 01273 648342 or brighton@shapearchitecture.co.uk