Glass and Transparency
Transparency, natural light and the views between spaces are themes that occur in all our work.  We have previously shown how stairs and the use of glass provide important features within projects.
Glass is used in a range of ways and it is this combination of many various sources of natural light and transparency that contribute to successful schemes.  Below we write about a number of different ways in which we have used glass over recent years.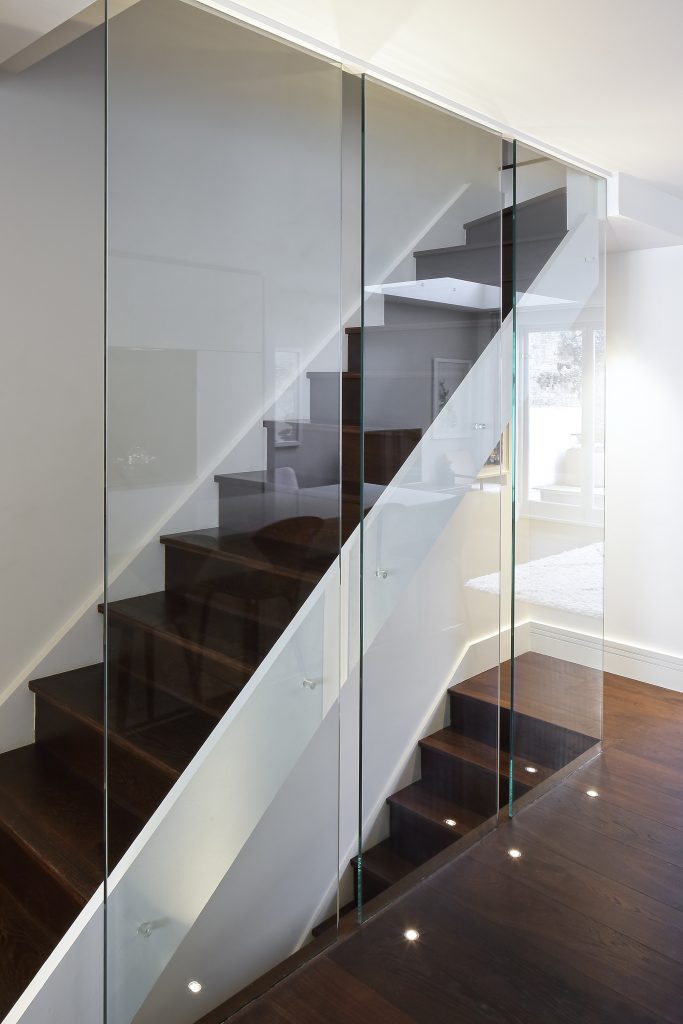 Glazed Panels
Fixed glazed panels in an interior space offer the opportunity to introduce a relatively large amount of glass with the benefit of views through to other rooms and the exterior and the reflection of daylight.  They help to break down the sense of enclosure between spaces whilst still defining different spaces.  Glass panels can also be effective when artificial light is focussed on them and this works well with lights set into the floor up lighting a glass panel.
Shape Architecture have successfully met the criteria laid down in a number of ways including the creation of an interior that works around the principles of transparency, openness and light. Their attention to detail was exemplary.
— Paul Gillies, Client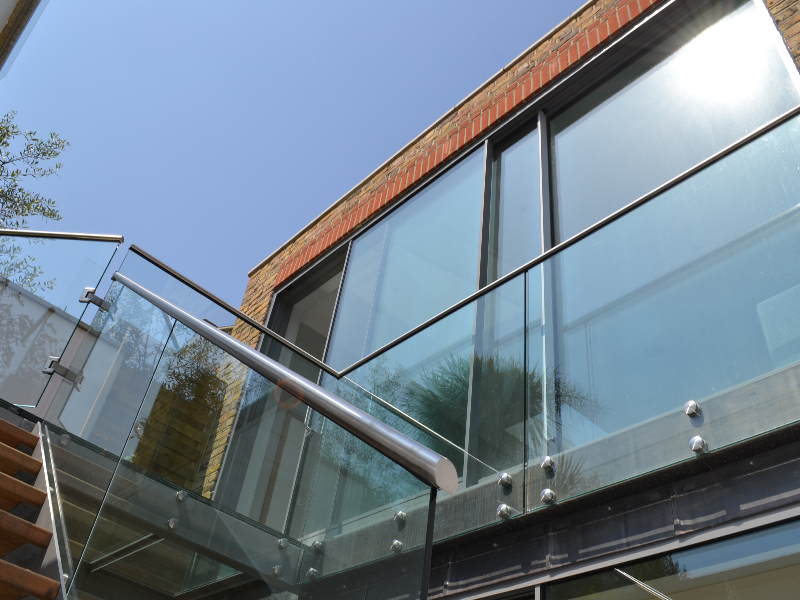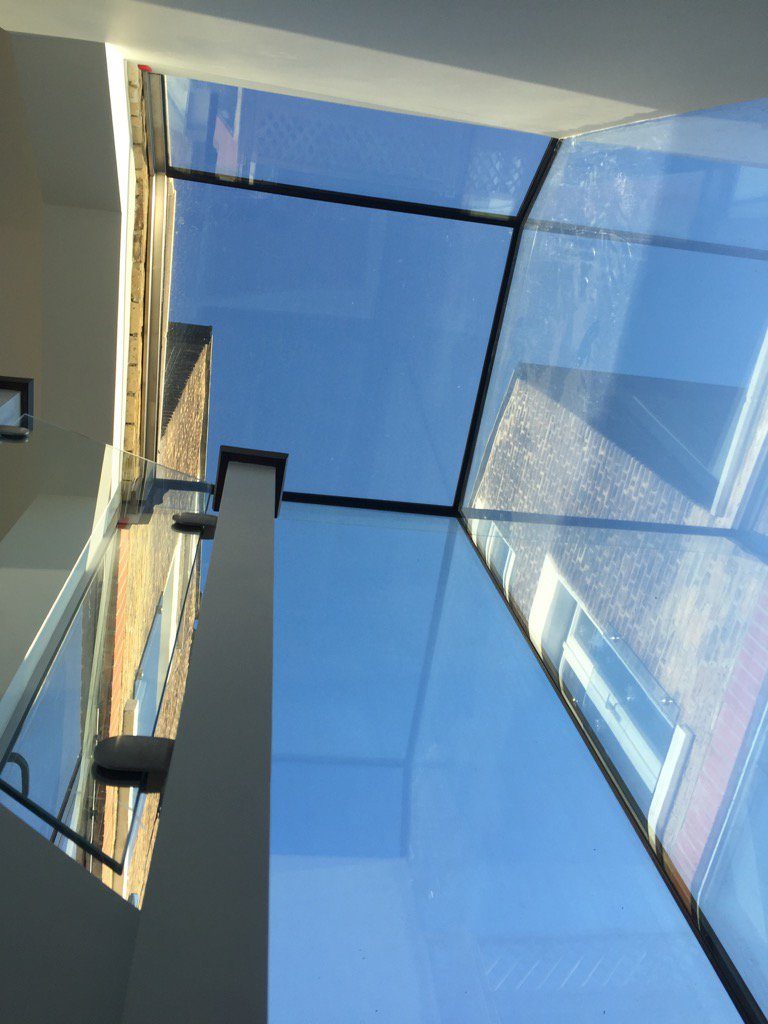 Glass Roof lights
Roof lights vary in type and size and all provide an effective way in which to bring daylight into the interior whilst offering views of the sky.  Often the sleek and simple roof light contrasts well in composition with the roof covering material and this is particularly effective when set within green sedum roofs or rubble roofs.  An openable roof light either electronically or manually adds further to the breaking down of barriers between the inside and outside or provides a welcome method of natural ventilation.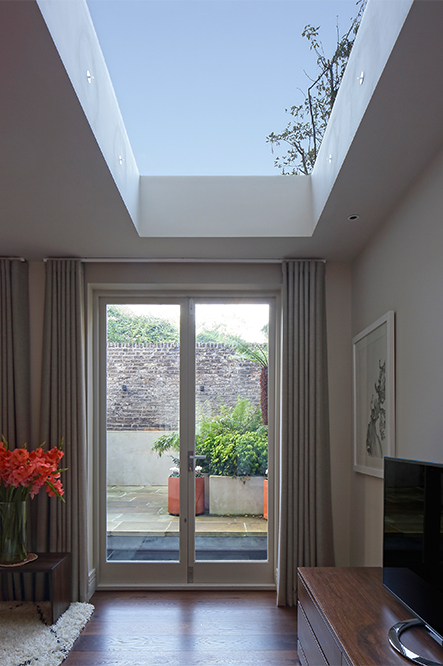 Glass in a Garden Setting
Glazed balustrading to light wells and steps up into a garden have proved very successful in many projects.  Not only do they provide the transparency to look through onto the garden from inside, but also reflect the planting around to create an impressive, simple and elegant composition.  Glass also acts as an effective visual contrast to the shapes and colours of the planting within a garden.  In several of our London basement projects a glass bridge joins the interior to the outside and helps further to bounce light around and create a sense of transparency.  The choice of glazed doors is also a key factor in the way in which a property opens up onto the garden.  There are many different types of opening, ranging from bi-fold, sliding to central pivot.  There are also choices between the thickness of the glazing frame and slim-line frames or Crittall type provide a visually lighter surround to the glass.